Based on SuperMap 9D, the BIM construction management platform was developed, it can support the models of mainstream modeling software such as revit, bentley and catia by means of the powerful BIM 3D engine. The model and data can be imported one-time through the SuperMap platform to avoid the further manual works. The platform also supports browser and mobile access, overall control of construction project progress, production value, engineering quantity, quality and safety issues, data, etc., to help the construction and development of smart sites.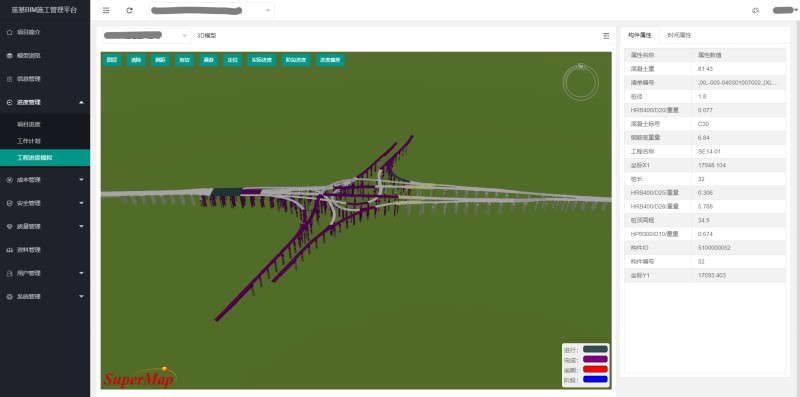 (1) The progress management
The system supports the importing of work plans and the editing of actual start and end time.
The BIM model can be displayed dynamically according to the actual situation and the progress of the plan.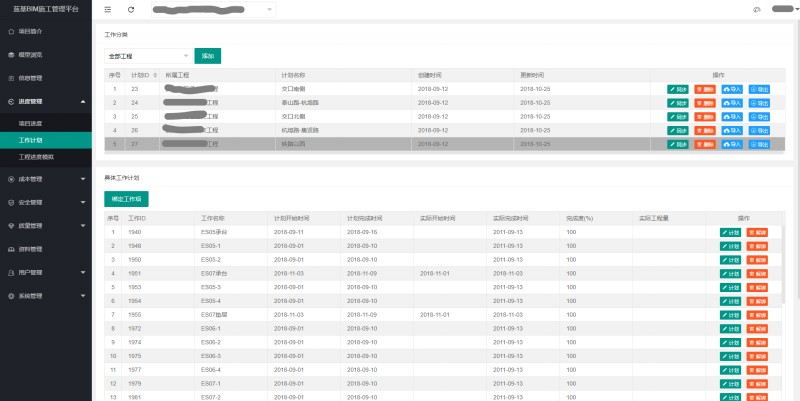 (2) The output value of listing management
For a number of unit projects, it is possible to manage the list of sub-items, measures and other expenses of different unit projects, and form data reports such as list amount, total amount, progress amount and amount of work.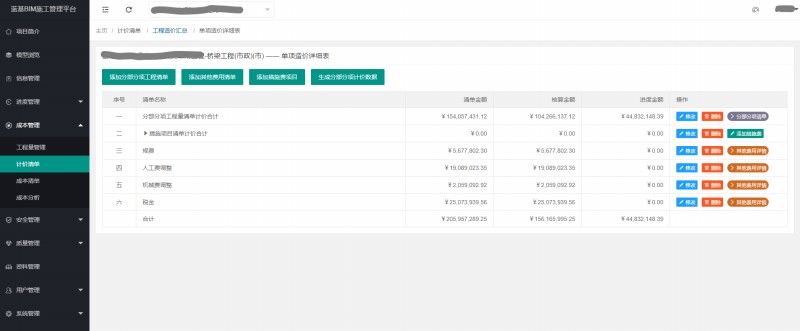 (3) The safety and quality inspection
Through the platform security quality problem management module, it is possible to carry out process management of safety quality problems, to form closed-loop processing of problems to ensure the quality of the project.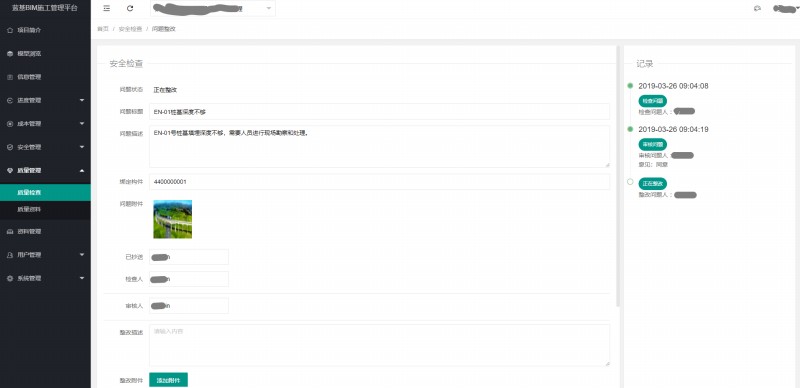 (4) The data management
BY using the data management function of the platform, it can support the storage of all current data formats, the preview of the most documents on the mobile.

BIM+GIS Related Solutions
BIM+GIS in Building Information Management>
BIM+GIS Application in Life Cycle Digital Management of Yalong River Hydropower>
BIM+GIS Application in Urban Rail Transit System>