The city digital plan and management platform is built to standardize the construction of fire rescue plans and consolidate the information operation. The platform combines the current status of information technology, research and development based on 3D GIS technology, Internet of Things, and new software concepts to meet the daily exercise and operational command requirements of the fire brigades. The system also can comprehensively improve the level of intelligent fire prevention and control of teams, achieve more precise and intelligent fire rescue command, and improve the ability to analyze and the analysis of fire data.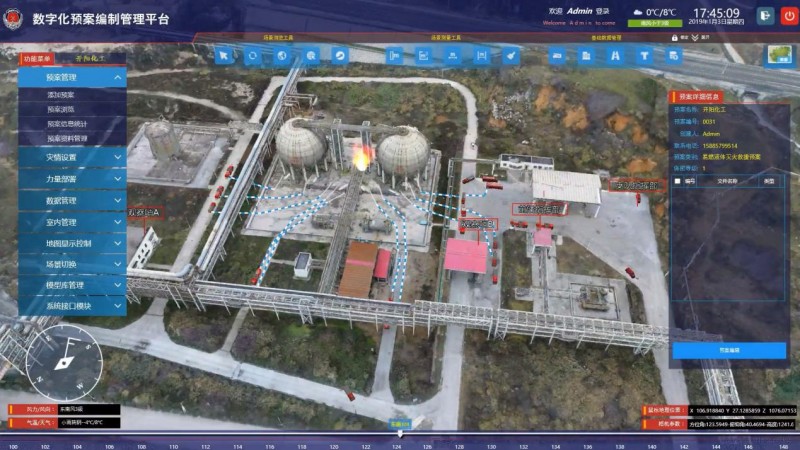 In the picture below, the danger level is indicated according to the color level, and firefighters can be reminded to pay attention to their own safety.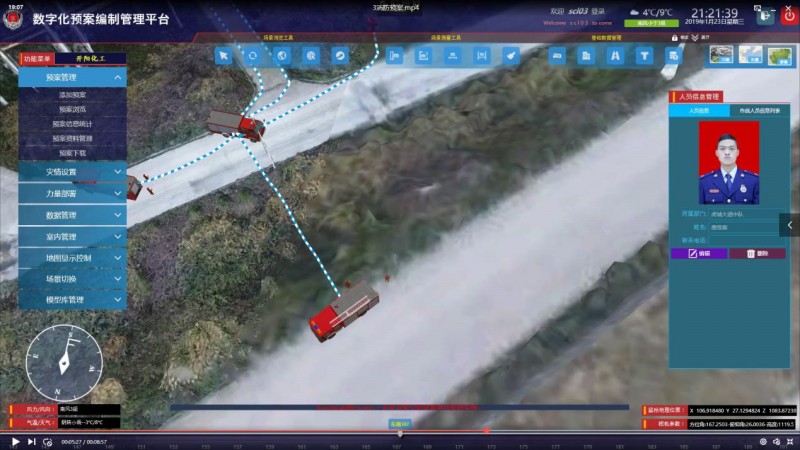 In the indoor plan cases, firefighters can check the distribution of indoor fire protection facilities.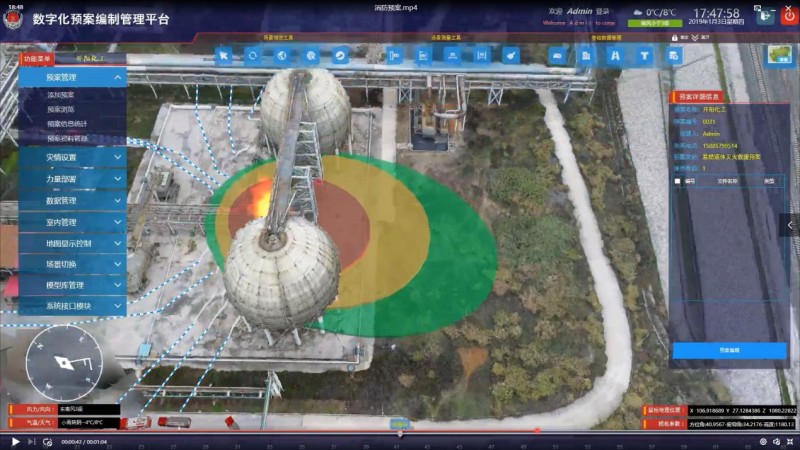 The distribution of indoor fire protection facilities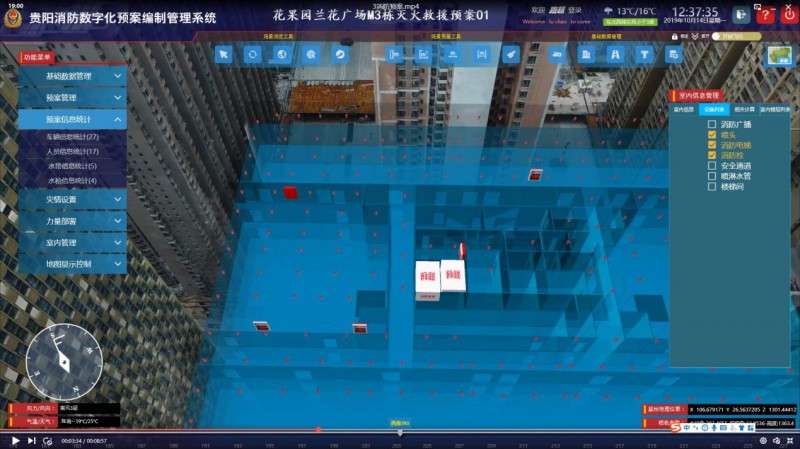 The indoor escape roadmap
In addition, the information of firefighters, firefighters and fire trucks dispatched in the plan can be viewed.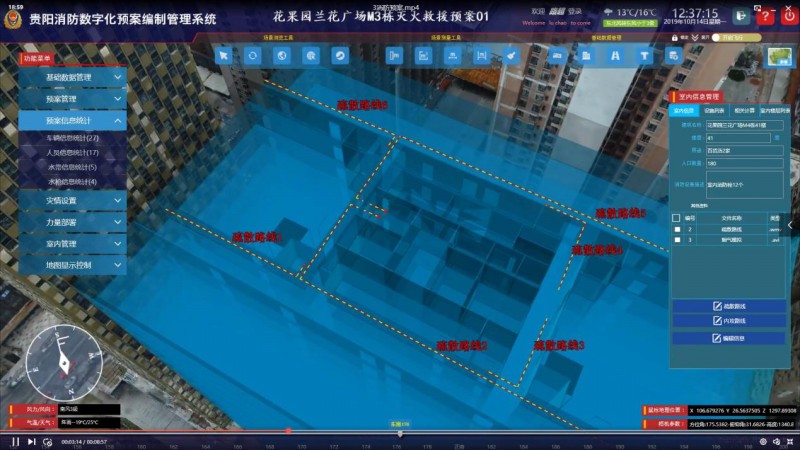 The system provides fire-fighting auxiliary tools for firefighters based on the principles of practicality, convenient operation and intelligence. In the following development period, the system will be connected to the Internet of Things, and which can transmit disaster information in real time. The platform realizes data sharing, intelligent decision-making, and scientific scheme; the system can also simulate and study the real fire rescue command and the rationality of fire equipment deployment, and support the restoration of the rescue process.
3D GIS Related Solutions
New 3D GIS Technology in Underground Water Management>
2D and 3D GIS in Natural Resources Management>
New 3D GIS Technology Supports the Construction of "Digital Twins" in Transportation>