Based on SuperMap 9D technology, the SuperMap partner company develops the Dangerous Chemicals Handling and Transportation Visualization Display System which includes five modules: one map, precision monitoring, comprehensive pre-warning, dangerous chemical emergency and geographical analysis. The system is based on the 2D and 3D integrated geographic information interface, which perfectly integrates the elements of dangerous chemicals owned companies, vehicles and IoT devices into one map, and carries the high-precision aerial flight oblique photogrammetry 3D model to combine the dangerous chemicals areas and GIS data.
(1) One map of dangerous chemicals
The system integrates elements of dangerous chemical owned companies, transportation enterprises, transportation vehicles, IoT devices (cameras, license plate recognition), loading and unloading areas, parking spaces and others into one map.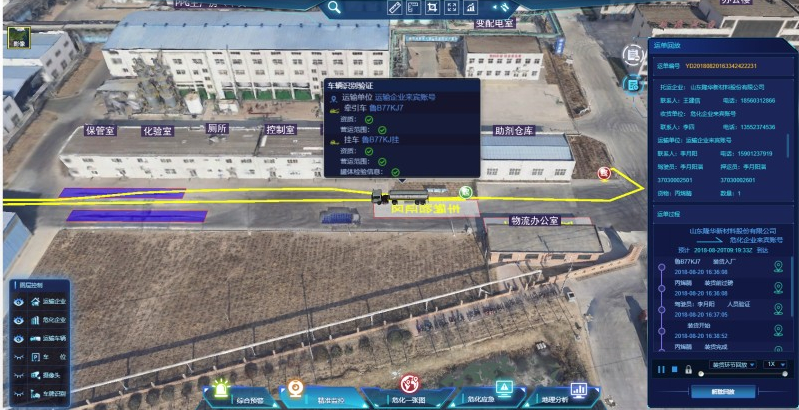 (2) Precision monitoring
Through the in-transit electronic waybill data reported by the enterprise, the position of the vehicle can be accurately located, and the detailed information of the "person, car, and goods" and the actual status of the waybill can be checked in real time.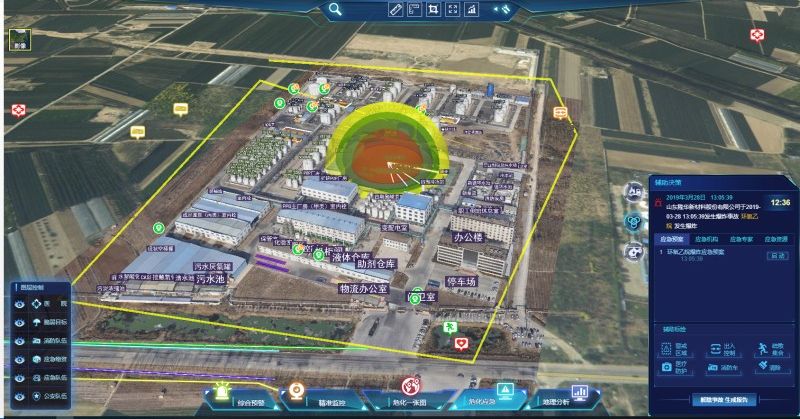 Also, through the historical waybill playback, the historical travel track of the vehicle can be dynamically restored, and the details of the historical waybill process can be viewed.
(3) Comprehensive pre-warning
The system combines the license plate recognition results, video analysis results, vehicle comprehensive warning information, and employee qualification certification information with GIS to dynamically display the alarm information in real time.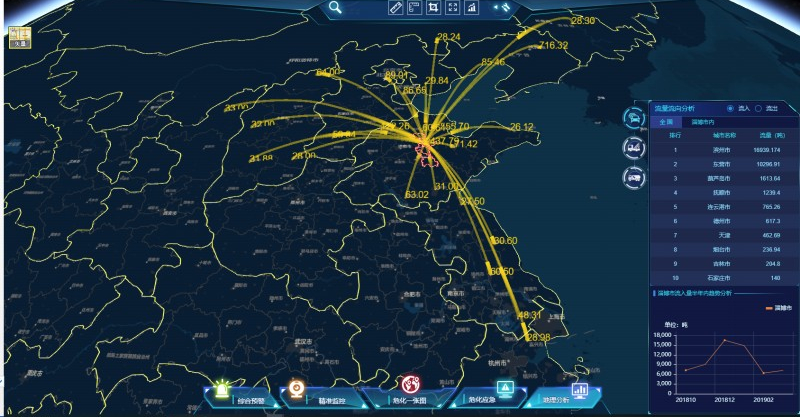 (4) Dangerous chemical emergency
The system combines the emergency accident calculation model to dynamically restore the scope of the accident. According to the results of the deduction, it can perform map-assisted plotting, formulate emergency plan to assist decision-making, and query the surrounding emergency resources.
(5) Geographic analysis
The system will display the flow direction analysis, loading and unloading thermal distribution, transportation heat map in the forms of data visualization based on GIS.