The 3D underground pipeline system was established based on the site survey and data sorting. It uses the sensor technology to manage the data in the way of managing the physical objects, which realizes the visual management and dynamic monitoring of the underground pipeline, and provides powerful data support for the decision analysis of the logistics management department.
When combining the system with APP system, the accurate and detailed data and location information can be provided at the construction site to avoid repeated construction and construction accidents, which can save the resources and time.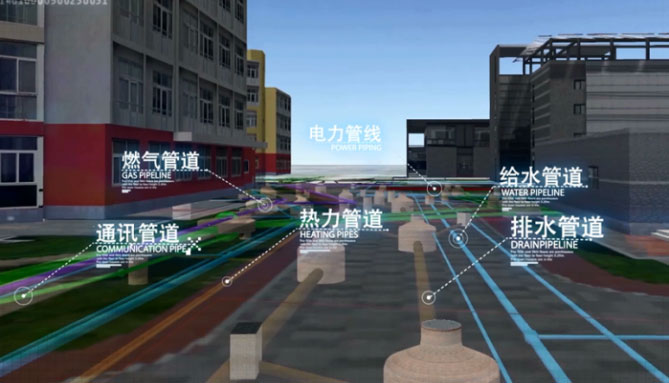 The system functions include browsing, querying, statistics, and analysis.
The browsing: The system has modes of hotspot navigation, ground (underground) browsing, road browsing, 2D and 3D integration browsing and other modes. It can be browsed on layers.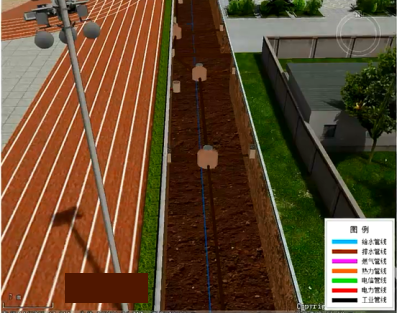 The query: The system can query the pipeline type, diameter, material, date of construction, features, facilities and other attributes, as well as accurately locating the position of the pipeline.
The statistics: The system can perform statistics according to the diameter, depth, material, characteristics and other attributes of the pipeline, and facilitate the exporting of required reports, which can greatly save time.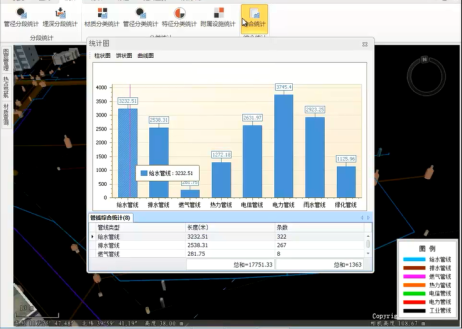 The analysis: The system has functions of section analysis, covering soil analysis, tube burst analysis, flow direction analysis, collision analysis, and tracking analysis to facilitate the construction and maintenance of the project.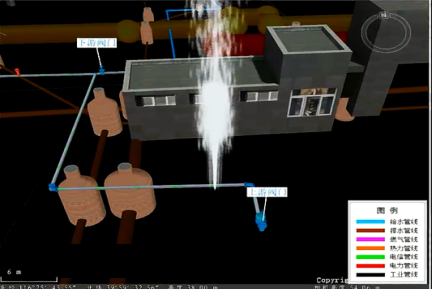 The 3D digital pipeline system includes a 3D model on the ground, which can be connected with systems of security, educational affairs, energy conservation, real estate and others. Also, the system can be used in a digital campus. It can play roles in campus activities, such as school propaganda, new arrivals orientation, examination room query, cleaning, fire drills, etc. to provide auxiliary management support for other systems.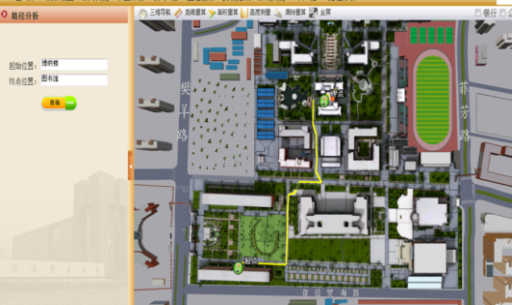 3D GIS Related Solutions
New 3D GIS Technology in Underground Water Management>
2D and 3D GIS in Natural Resources Management>
New 3D GIS Technology Supports the Construction of "Digital Twins" in Transportation>