SuperMap and Shuifa Smart Agricultural Technology jointly developed the Shandong (Province) Pesticide Supervision Map. By collecting, processing, managing, retrieving, and analyzing the data of enterprises that produce and sell pesticides, this map assists government departments in accurately managing local pesticide information and analyzing all pesticides and circulation information through spatial analysis.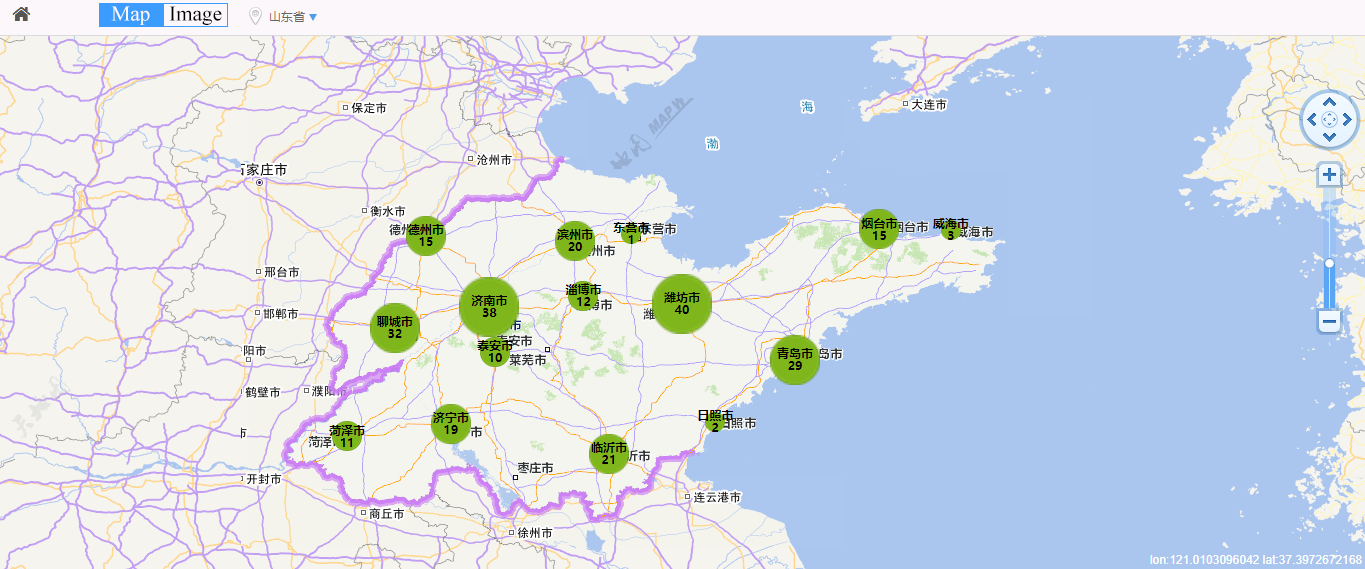 At present, Shandong Province Pesticide Supervision Map has marked the spatial locations of 261 pesticide enterprises in the province. According to the regulation content and type, the map includes 12 thematic maps such as pesticide production types map, chemical parks map, registration dates map, production data map, pesticide registration licenses map, and pesticide product license map.
Utilizing big data and cloud computing technologies, this map provides detailed data for the precise pesticide management and macro decision-making based on a large amount of historical production and sales data. It is conducive to the sustainable management of pesticide information, so as to serve agricultural production better and increase farmers' income.