Source: SPH
Korea Forest Service
(An independent agency specializing in forestry that is overseen by the South Korean Ministry for Food, Agriculture, Forestry and Fisheries)
Forest disaster integrated management system
Forest disaster integrated management system can minimize damage of disasters such as forest fires, landslides, and forest pests to forest resources and human lives. Its functions include forest fire situation control, landslide information, forest pest control, forest aviation, forest biodiversity, urban forest street trees, forest space distribution, etc. This system is developed based on SuperMap GIS.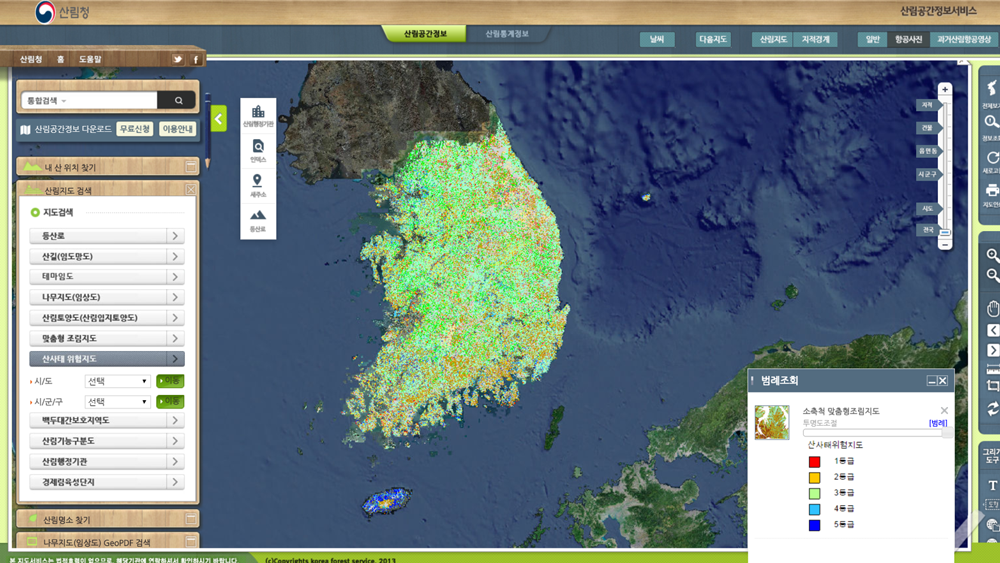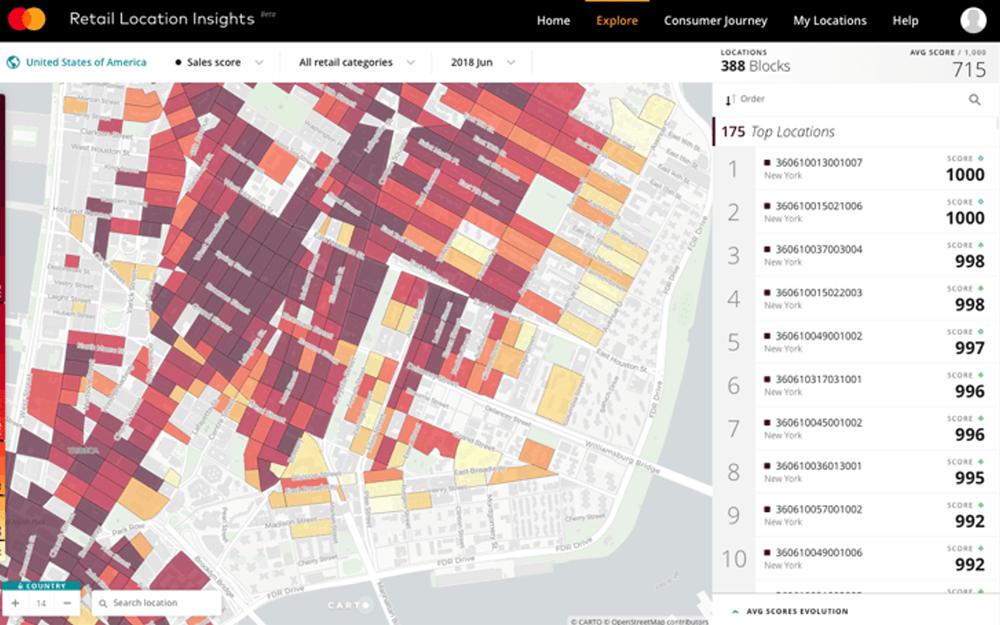 management of areas susceptible to forest fire, expansion of fire-prevention resources, establishment of an integrated on-site command center and establishment, utilization of firefighting strategies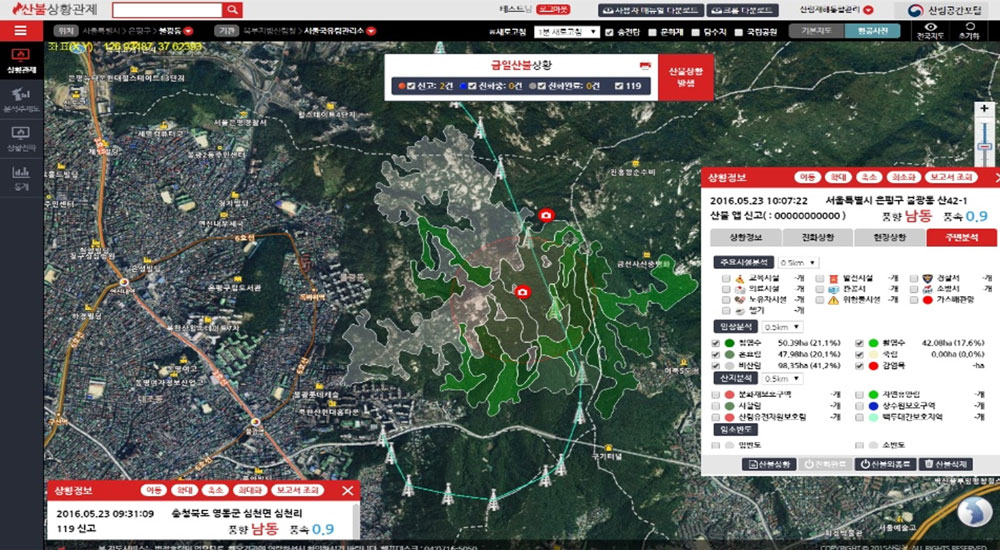 landslide risk forecast and on-site situation management by predicting areas susceptible to landslide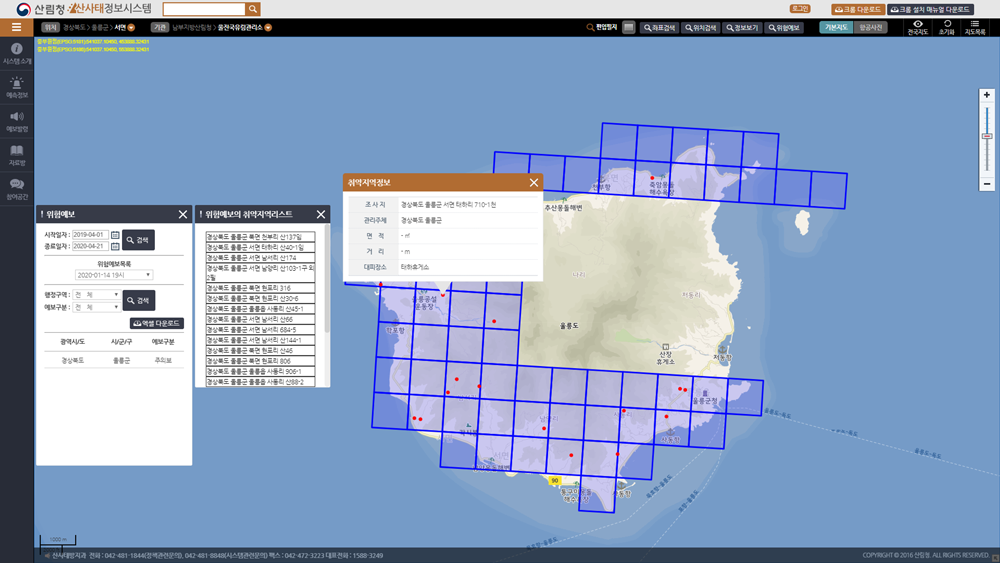 forecast of forest pests according to temperature and rainy season, investigation into the emergence of pests, establishment and execution of plans on control, aviation control, and investigation into effects
Drone video big data management system
It is based on a cloud service of large-capacity drone information in areas affected by forest pests being filmed and managed by individual organizations such as the Korea Forestry Promotion Agency and the Regional Forest Service. It is commonly used between agencies.
It provides:
Spatial data management such as user-oriented map layer information inquiry;
Field survey video inquiry, forest fire fighting inquiry, pine tree nematode status inquiry, real-time forest fire video;
Drone ortho image and large-capacity single-page photo management;
Inquiry of flight location, route, record, weather information, forest fire location, etc.

Korea Forestry Promotion Institute
(A public sector institution formed by Korea Forest Service to promote forestry technologies and to create the global forestry value for combating climate change)
Forest Big Data Platform
Spatial data analysis module of the forest big data platform, web GIS engine, and spatial data processing can create a smooth transaction and distribution environment for forest data. Forest-related public and private data such as 2,000 types of tracking, mountain weather, species, and forest healing are collected, fused, analyzed, processed, and provide through forest big data exchange services.