In recent years, information technology has gradually stepped into the intelligent era. Natural resources have also been set a higher demand in supervision. Since its development by Guotu Information in 2017, a part of SuperMap, "Land-protecting Smart Eyes", a video supervision platform has fulfilled its duty in the supervision of natural resources. With the basis of the "One map" key database, this platform integrates video cameras, displaying the status quo of natural resources and their distribution and utilization vividly, accurately, and dynamically. It supports the regional supervision of natural resources and serves the business examination and approval, patrol, etc.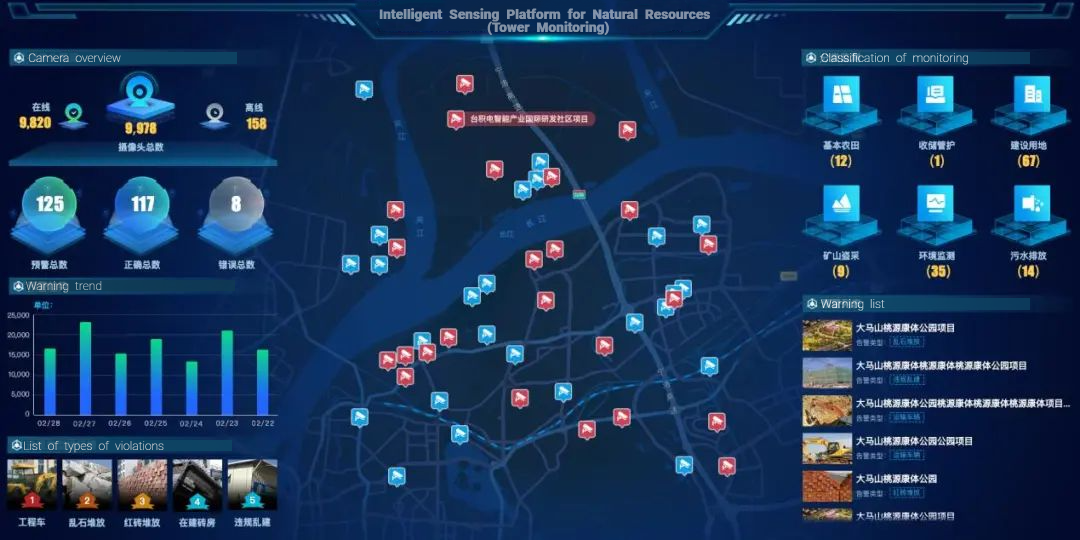 Developers explore more advanced functions of this platform by combining the current business scenarios and the latest technologies, building the "Land-protecting Smart Eyes 2.0" with the characteristics of automatic finding, intelligent recognition, real-time alarm, griddle disposition, and normalized supervision. The potential of video monitoring applications has been greatly tapped. Thereinto, deep learning technology is used to build geographic intelligence engines to realize intelligent and high-precision recognition of ground objects. Using spatial positioning and electric fence technology, the bidirectional precise positioning of video images and maps and the early warning and discrimination of abnormal land use are realized. The AR real scene fusion technology is utilized to support the integration of video and 3D virtual scenes, providing an immersive application experience.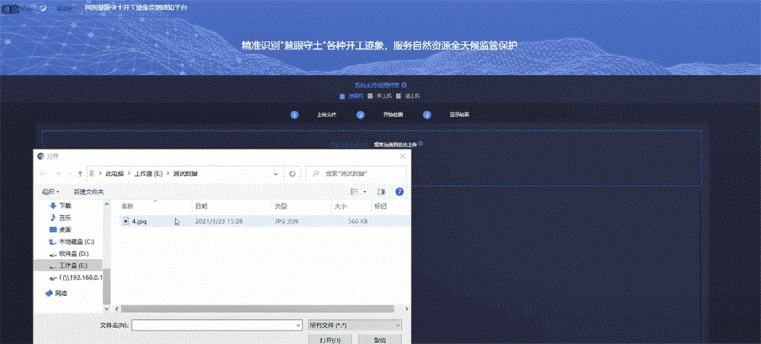 Intelligent recognition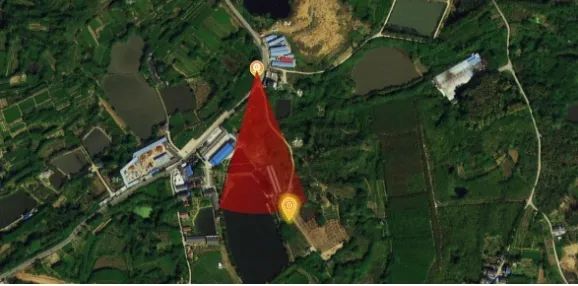 Spatial orientation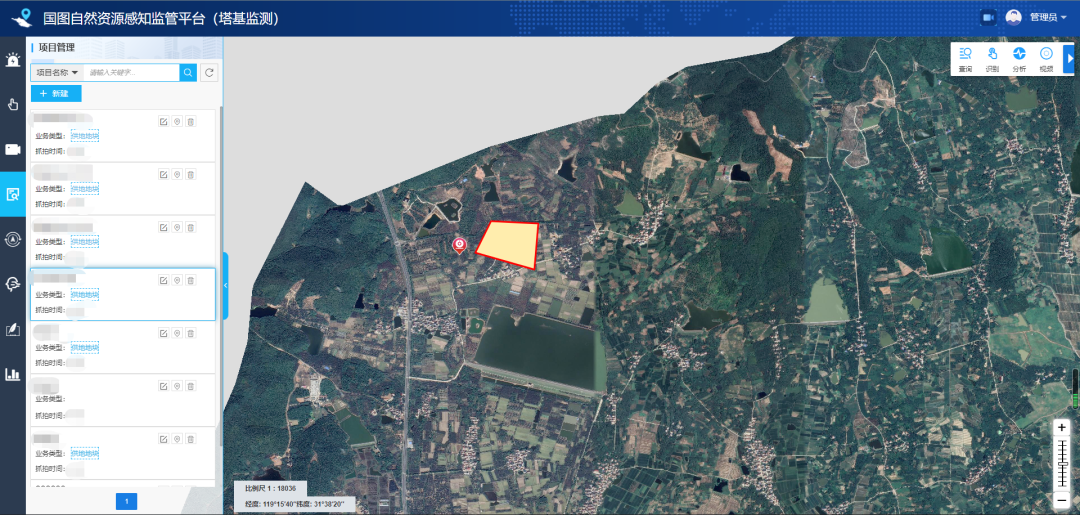 Electric fence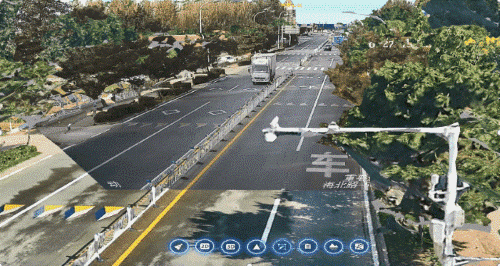 AR real-scene fusion
At present, "Land-protecting Smart Eyes 2.0" has been pioneeringly used in some cities, and one case has been honored with the AI application scenario demonstration award by the provincial government.
In the future, the company will continue to expand the research and application of intelligent detection of remote sensing image changes, 5G+ UAV, and other emerging technologies, and further deepen the supervision of natural resources empowered by new technologies.