From December 14 to 16, the 3rd International Workshop on GIS Technology and Application was held online. Over 190 government officials, university professors, and enterprises and others in the field of geographic information from 44 countries, like Austria, Bangladesh, Brazil, Egypt, Greece, Kazakhstan, Laos, Mongolia, have participated in the workshop online.
The workshop is co-sponsored by Chinese Society for Geodesy Photogrammetry and Cartography (CSGPC) and International Federation of Surveyors (FIG), organized by SuperMap Software Co., Ltd., hosted by the GIS International Training College of CSGPC and together with GIS College of SuperMap University. Due to the epidemic, this year's workshop has been held offline to online, connecting guests, lecturers, and students from Asia, Europe, Africa, and South America.
Prof. Dr. Rudolf Staiger, President of the International Federation of Surveyors (FIG), and Peng Zhenzhong, Secretary General of Chinese Society for Geodesy Photogrammetry and Cartography, delivered opening speeches to the participants. In their speeches, they all express warmly welcome to all participants and hope to strengthen international exchanges in the field of geographic information through this workshop, promote beneficial cooperation between GIS vendors and global governments, enterprises, and universities.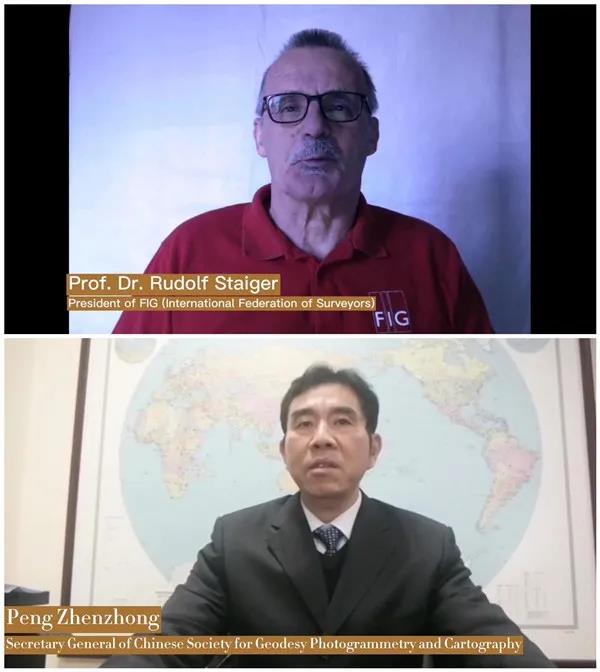 The workshop focuses on 3D GIS, artificial Geo-intelligence, Geo-blockchain technology and other GIS software key technologies, development trends and classic applications. The first two days, business leaders, experts, scholars, and professors from all over the world gave presentations on GIS-related courses. Zhong Ershun, Chairman of SuperMap, Prof. Dr. Wolfgang Kainz, Full professor of the Department of Geography and Regional Research, University of Vienna, Austria, and Prof. Dr. Liu Yu, School of Earth and Space Science, Peking University delivered reports respectively with titles of "The Role of GIS in Building Smart", "Spatio-Temporal Modeling and Analysis: Developments, Challenges, and Prospects for GIS" and "Social Sensing from Big-Data: Methods and Applications".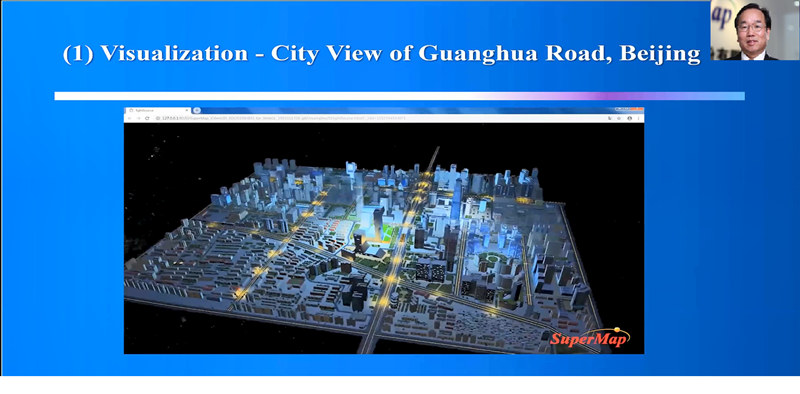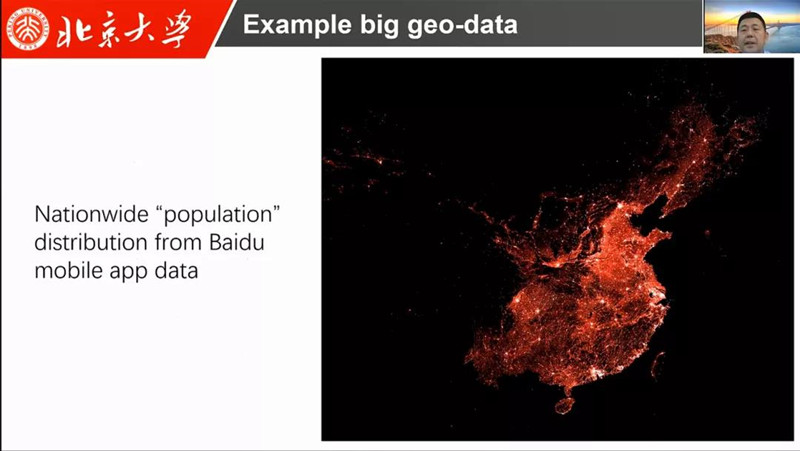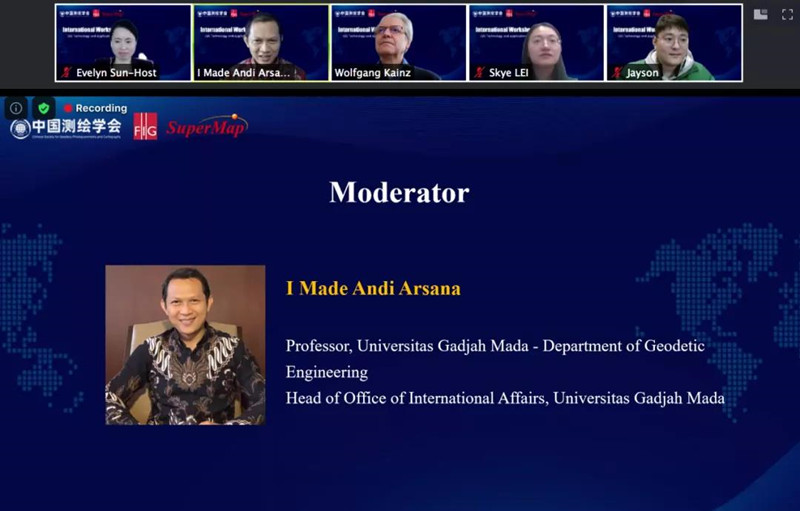 On the 3rd day of the workshop, a practical session is set up to demonstrate product functions online, and it provide remote operation guidance for participants to use SuperMap GIS to mine the value of spatial information and make rich geographic information visualization applications.
At the closing ceremony, 5 representatives expressed their feelings on the three-day workshop, saying that this workshop is a rare GIS technology and application exchange platform on a global scale, which is conducive to the local GIS practitioners' understanding of advanced GIS technology and applications.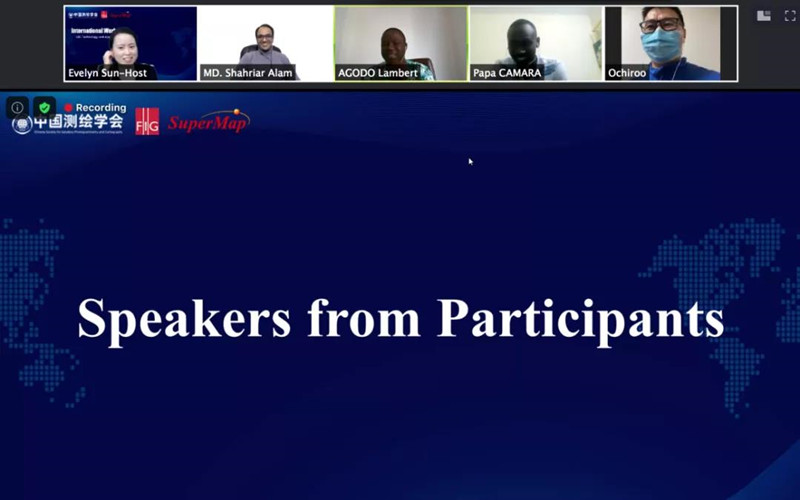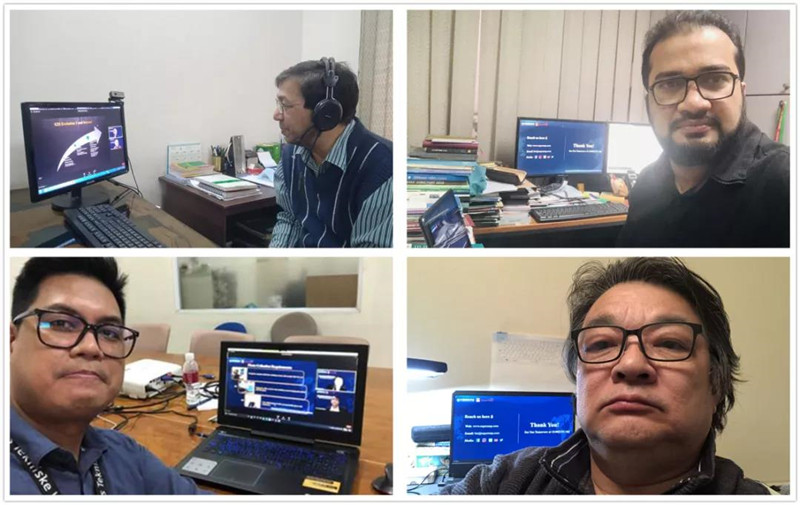 In the last, Wang Haitao, President of SuperMap International, delivered a closing speech. He stated that, as SuperMap's vision said, "Create Cutting-edge Technologies, Light up Every Corner of the Planet with Geo-intelligence". We hope to extend the cutting-edge GIS technology to All over the world, and hope it will help the informatization work of all countries.
For your further questions about the reports and SuperMap, please feel free to contact us via email:
zhangyuanyuan@supermap.com
To review the workshop in Videos, please find below:
The first day:

Innovation and Application of New Generation 3D GIS Technology System
Applications and Techniques of Artificial Intelligence GIS
Exploration of Distributed GIS and Geo-Blockchain Technologies
Latest Trends of AR & GIS Integration
Social Sensing from Big-Data: Methods and Applications
The second day:
Spatio-Temporal Modeling and Analysis: Developments, Challenges, and Prospects for GIS
GIS Path Exploration of New Smart City Construction
New Mode of Smart City Development - BIM + GIS
New Pattern for E-government Key Foundation- "One-map"
Discussion about Nature Disaster Prevention, Take Geological Disaster as an Example
HESTYA: Heritage Smart City Planning
The third day:
Internet-based Online Mapping Practice
GIS Data Production and Processing
Two-dimensional Electronic Mapping
3D World Construction and Analysis Practice
To download the reports in PDFs, please find below:
The first day reports:
Innovation and Application of New Generation 3D GIS Technology System
Applications and Techniques of Artificial Intelligence GIS
Exploration of Distributed GIS and Geo-Blockchain Technologies
Latest Trends of AR & GIS Integration
Social Sensing from Big-Data: Methods and Applications
The second day reports:
Spatio-Temporal Modeling and Analysis: Developments, Challenges, and Prospects for GIS
GIS Path Exploration of New Smart City Construction
New Mode of Smart City Development - BIM + GIS
New Pattern for E-government Key Foundation- "One-map"
Discussion about Nature Disaster Prevention, Take Geological Disaster as an Example
HESTYA: Heritage Smart City Planning
The third day reports:
Internet-based Online Mapping Practice
GIS Data Production and Processing
Two-dimensional Electronic Mapping