On May 13, SuperMap International Webinar "Mapping the Movement of Tornadoes using GIS" was successfully held. The Webinar attracted more than 100 participants from Bangladesh, India, Indonesia, Iran, Malaysia, Myanmar, Thailand and other countries. Firdausi Zahara Gandes, instructor of SuperMap International delivered the report.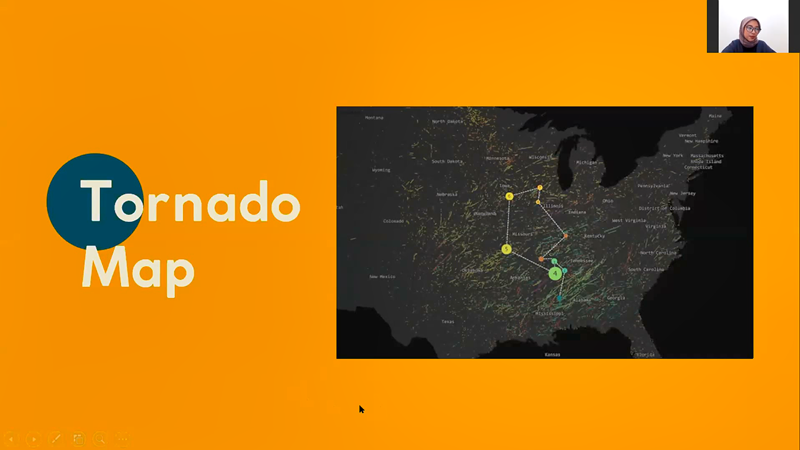 On the webinar, based on the tornado data from 2009 to 2018 of the U.S. Storm Prediction Center, reporter applied the spatial statistical analysis function in the SuperMap iDesktop to map the movement of tornadoes with monthly changes.
Reminder:
For this Webinar, SuperMap awards certiicate for participant who successfully got the result of the Tornado maps. Please kindly send your result to the link attached in the presentation.
For your further questions about the reports and SuperMap, please feel free to contact us via email: biz@supermap.com
To review the reports in Video, please find below:
Mapping the Movement of Tornadoes using GIS
To download the reports in PDF, please find below:
Mapping the Movement of Tornadoes using GIS