SuperMap forms a complete set of water industry information solutions, relying on the SuperMap GIS platform software and years of experience in the water industry. SuperMap provides comprehensive water solutions ranging from GIS platform software to industry application products, including Smart Water Conservancy (iWater), Smart Water Affairs (iWater for City), Smart Lake (iLake), and Smart Water Conservancy Projects (iStation).
Smart water conservancy (iWater)
Smart water conservancy (iWater) comprehensively uses cloud computing, big data, and AI technology to build a safe, reliable, practical and intelligent water conservancy one-map platform. It achieves "one set of data" management of water conservancy resources, "one platform" support of shared services, and "N operation" application of smart water conservancy. This solution empowers water conservancy management and provides technical support for the digital transformation of water conservancy.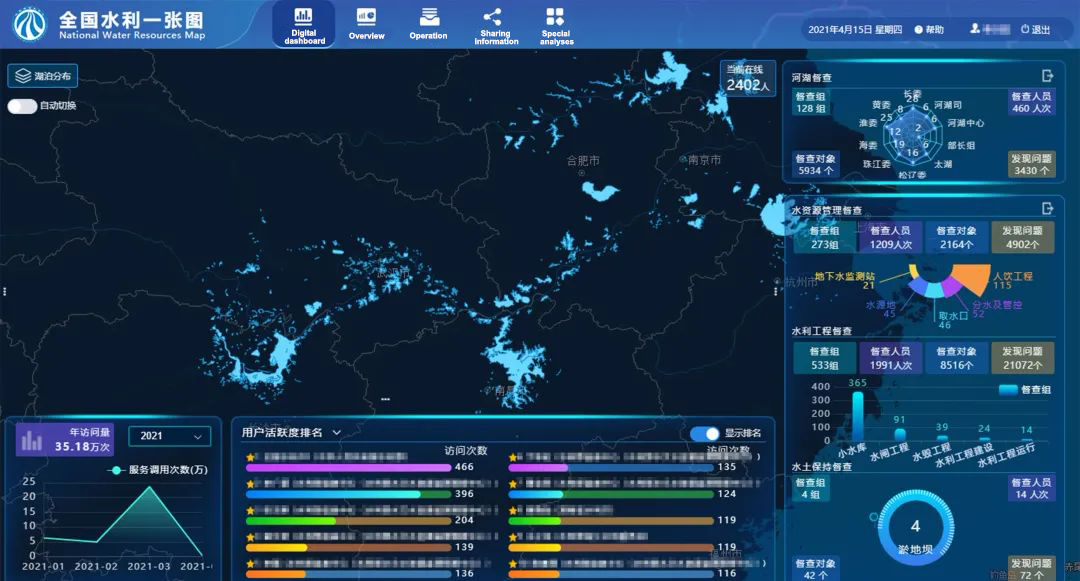 Digital dashboard
Smart water affairs (iWater for City)
iWater for City comprehensively utilizes technologies such as the Internet of Things, cloud computing, big data, mobile Internet, and AI. It is oriented to water resources development and protection, water environment governance, water ecology restoration, water disaster prevention, water project safety, water administrative law enforcement, and water management public services. This solution builds a one-map platform for smart water affairs featuring the comprehensive acquisition of data information, integration of water affairs elements, and intelligent management behavior. It achieves the visualization of water affairs objects, knowable water affairs information, controllable water affairs operation, predictable water affairs development, comprehensively improving water affairs decision-making and management capabilities, as well as water safety and service performance.
GIS service results
Smart water conservancy project (iStation)
Relying on 3D GIS, BIM, oblique photography technology, cloud computing and big data analysis technology, and based on the "one map" spatial information resource sharing and application mode, this solution builds a smart water conservancy project (iStation) management platform. It achieves the whole life cycle and whole-process digital supervision of water conservancy projects from project planning, design, and construction to daily supervision after completion, as well as integrated, refined and intelligent management from macro to micro, from outdoor to indoor, and from ground to underground. It provides a brand-new digital, visual and quantifiable management tool for project management, and improves the multi-dimensional management performance and decision-making performance of regulatory agencies and enterprises.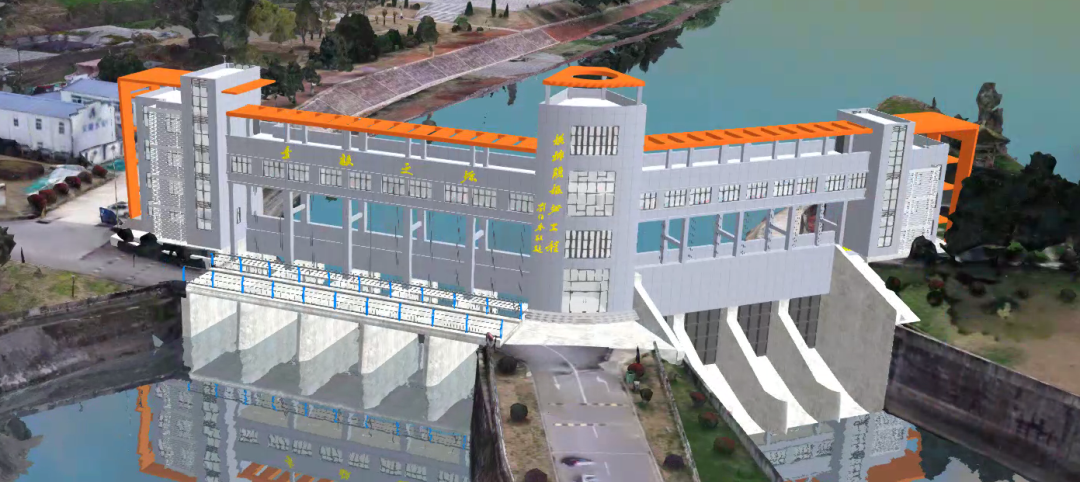 BIM+GIS integrated management
Smart Lake (iLake)
In order to improve the spatial governance of large-scale lake waters, relying on technical means such as big data, 2D and 3D GIS, AI and satellite map intelligent interpretation, and based on the needs of comprehensive lake supervision, this solution creates a lake comprehensive supervision platform integrating dynamic perception, resource integration, service sharing.The air-space-ground perception network, lake data resource base, intelligent decision-making model, service resource store are built to support the intelligent application of lake. It enables 3D lake perception, data resource integration, intelligent space management and control, intelligent decision-making analysis, and more convenient law enforcement.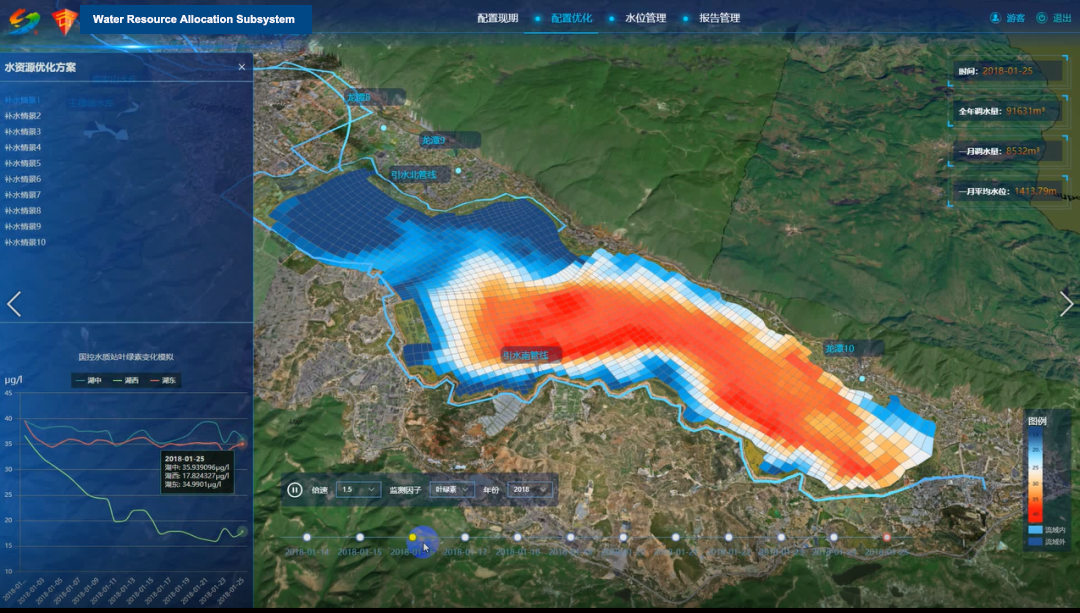 Water resource allocation