The 3D Planning Cloud platform is established by Geosys Hong Kong Ltd. based on SuperMap GIS.The 3D system is built on a web framework. Different from the previous desktop model version, it provides an intuitive, easy-to-use business platform. After integrating the multi-source data and building models according to the planning and design scheme, users can combine the whole scene to accurately analyze and compare the scheme. It is beneficial to users in assisting design and final decision for various planning and design schemes. The system has following features:

(1) Multi-source Data Management, Publishing and Display
The system integrates various types of data required for planning, including 2D base map data, remote sensing images, DEM, 3D fine model, oblique photogrammetry data, BIM, population, wind direction and planning project data. It realizes the integrated management, release and display of 2D and 3D integration data.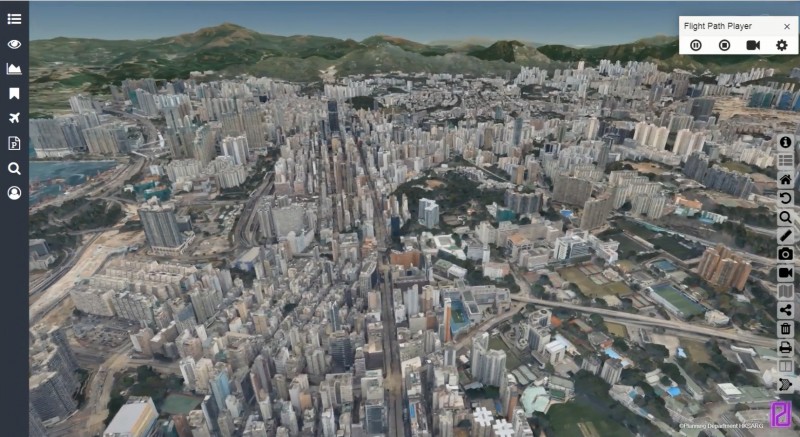 (2) Parameterization Assists the Preliminary Design
Users can freely draw or upload design models through the cloud platform. At the same time, by providing parametric design window and imputing the planning parameters, the 3D model can be automatically generated, and the size of the inner area and the height of the architectural design can be automatically judged to meet the requirements of the general planning. In all, the personal design, drawing, storing and sharing collaboration can be realized.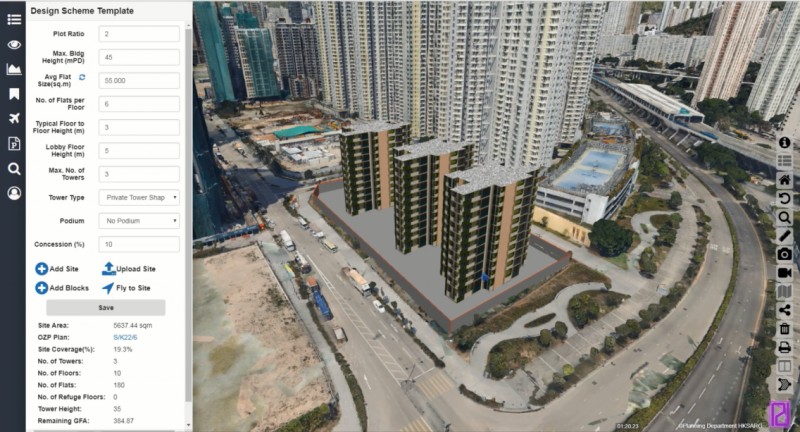 (3) 3D Geographic Analysis Assists Decision Making
The system provides a variety of 3D geographic analysis functions needed in the planning and design decision process, includes 3D measurement, profile analysis, visual analysis, visual domain analysis, shadow analysis, skyline analysis, sky visual domain analysis, flood submergence analysis, slope analysis and so on.
(4) BIM Deep Design
The BIM model can be imported and the inner area and the residential pool area data can be automatically extracted. By combining the real-scene 3D data, the outdoor landscapes can be accurately simulated. By combining the intelligent equipment in the building, the building operation status management can be realized.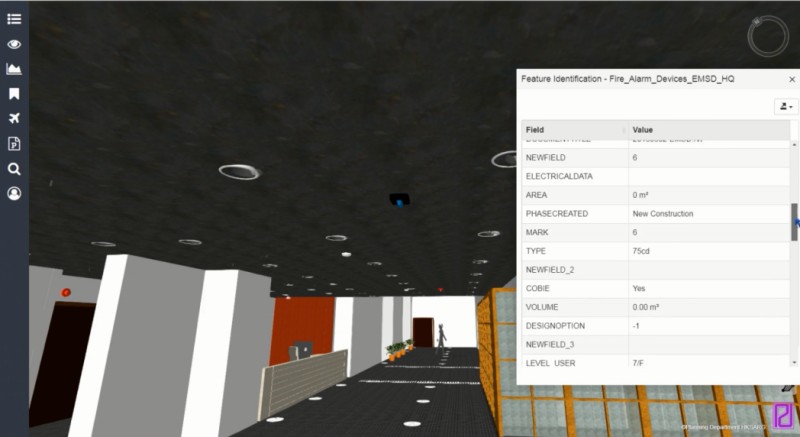 3D GIS Related Solutions
New 3D GIS Technology in Underground Water Management>
2D and 3D GIS in Natural Resources Management>
New 3D GIS Technology Supports the Construction of "Digital Twins" in Transportation>