Based on SuperMap 9D, SuperMap partner company developed the 3D virtual city platform. It develops the urban planning data engine based on the 2D&3D integrated geographic information interface, integrates the overall planning results and the regulatory detailed planning and design results, carries high-precision flight oblique survey data, and integrates the urban space status with planning department's preparation and approval data. The product workflow is organized by three different interactive interfaces of PC, browser and mobile device, which helps the integration and application for the multi-temporal data of city-level, district-level urban planning and design work in big data era.
(1) The Auxiliary Review Conducted by the Construction Project Plan and Current 3D Spatial Data
The system supports the management of the project scope, floor area ratio, green space rate, building density, building setback line materials and other accompanying documents (including general plan, effect maps, indicator tables, etc.).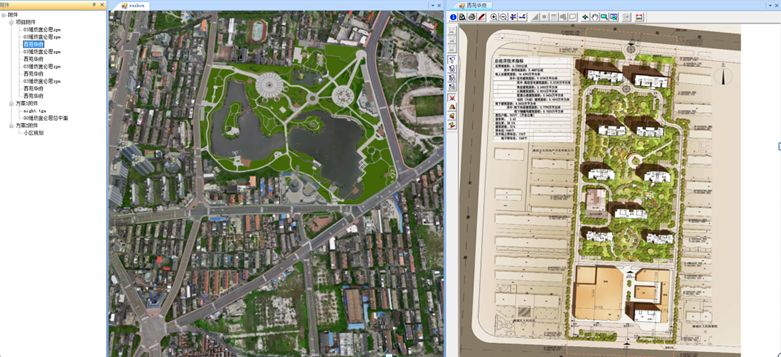 (2) The analysis of the spatial data in the 3D scene combines the 2D surveying and mapping data and the planning and compiling data to conduct the auxiliary demonstrations of the urban design elements.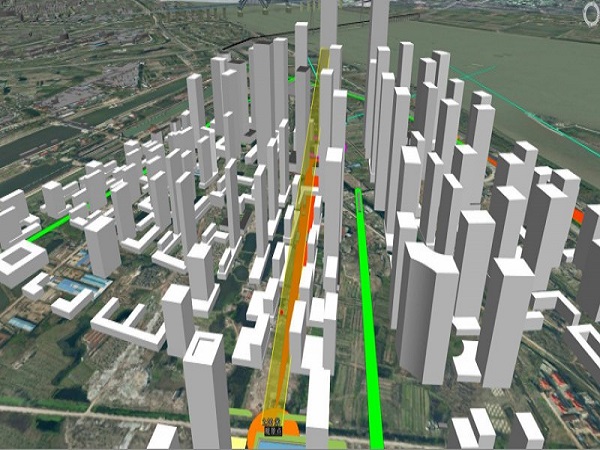 (3)The mobile terminal supports loading and displaying the oblique photogrammetry data, planning and compiling data result data, and the approval data. Users can perform the 3D scene browsing and the auxiliary approval operation through the mobile device.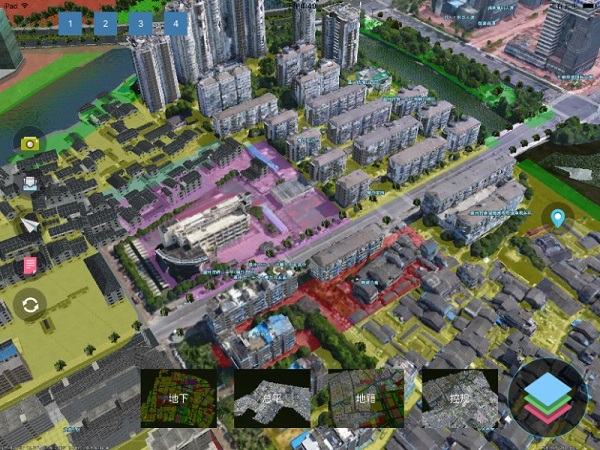 3D GIS Related Solutions
New 3D GIS Technology in Underground Water Management>
2D and 3D GIS in Natural Resources Management>
New 3D GIS Technology Supports the Construction of "Digital Twins" in Transportation>