The Geo Week 2023 and Ministerial Summit was held in Cape Town, South Africa for the period 6th to 10th November 2023. This year's event theme was "The Earth Talks," which represented the wealth of data our ever-changing planet has continually presented for our action. GeoWeek is an annual event that provides a platform for engagement with the earth observation community to discuss advances on earth observation technology and science as well as discuss opportunities of using these earth observation datasets for the addressing of global challenges. Eileen Mburu, Kenya, a teammate from SuperMap International represented the company at the event. This marks the first instance where SuperMap has empowered its international team members to independently represent the company at such events.
Conference discussions and presentations held were on topics related to Earth observation which included appreciation of the significance of earth observation data in addressing global challenges, presentations of recent technological and scientific advances in earth observation data, improving accessibility of this data and placing emphasis on fairness, diversity and inclusion in the broad earth observation community.
SuperMap actively participated in the 2023 GeoWeek and Ministerial Summit, using exhibitions to showcase its cutting-edge 3D technical developments. This meeting sparked conversations across sectors about 3D technology and the individual use cases across industries. These engagements provided important insights into the adaptability and applicability of these technologies. The products displayed by SuperMap comprised iDesktop, iDesktopX, iServer, and iClient products. Emphasis was made on their distinctive 3D capabilities and functions as well as case studies of some use cases applicable for the use of each individual product.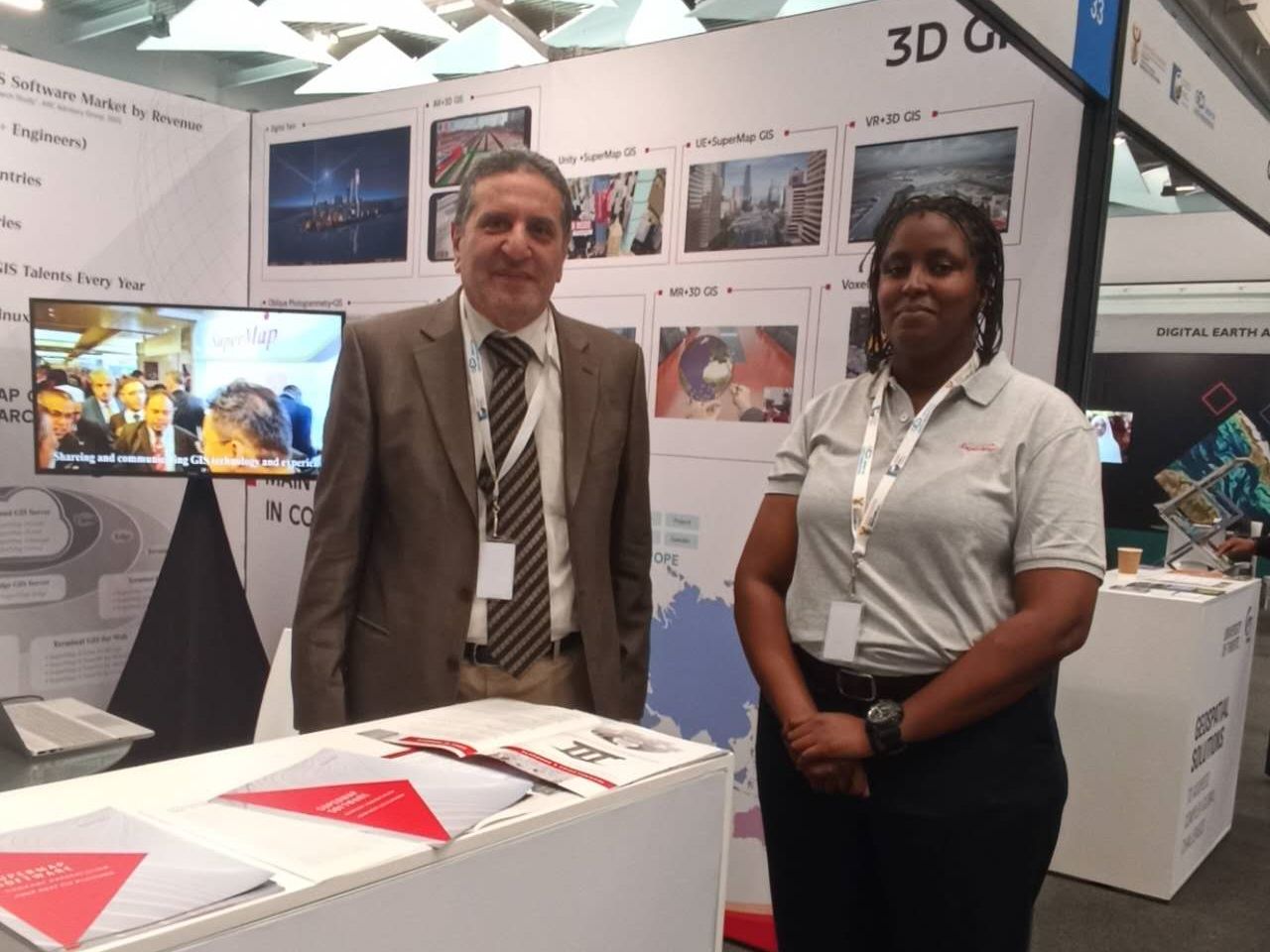 Dr. Omar Elbadawy (first from the left)
Our booth drew the attention of distinguished guests, including Dr. Omar Elbadawy, the Regional Land Resources Program Manager at the Centre for Environment and Development for the Arab Region and Europe (CEDARE). Engaging in a thoughtful conversation, Dr. Elbadawy explored the potential avenues for initiating 3D mapping, delving into discussions on optimal datasets, formats, and 3D analysis techniques.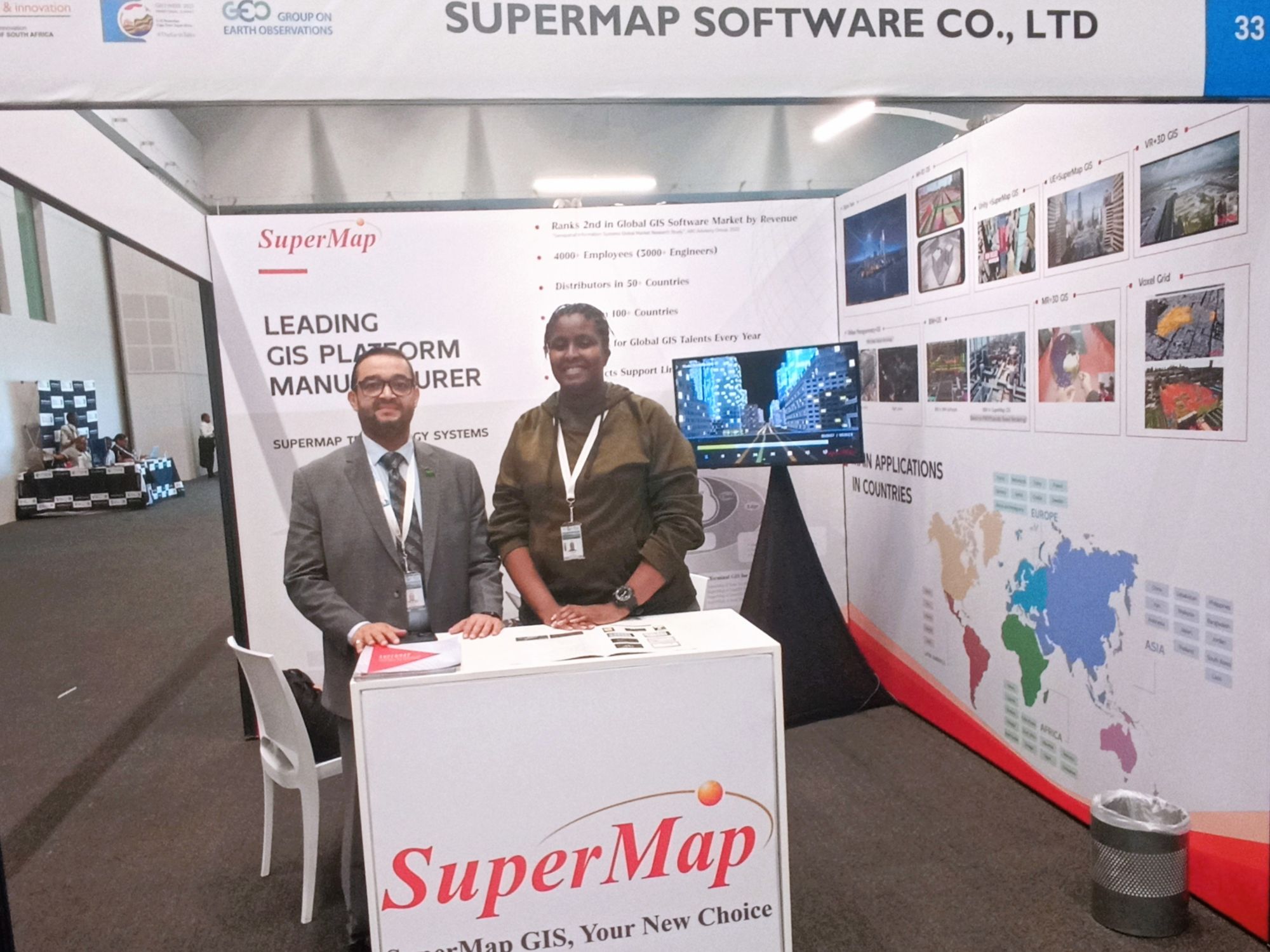 Mr. Talal Alshafaey
A heartfelt appreciation goes to Mr. Talal Alshafaey, the Assistant President of the General Authority for Survey and Geospatial Information in the Kingdom of Saudi Arabia. Recognizing the significance of integrating 3D visualization and analysis within GIS applications, he expressed a keen interest in SuperMap's niche in the GIS industry, its advanced 3D capabilities.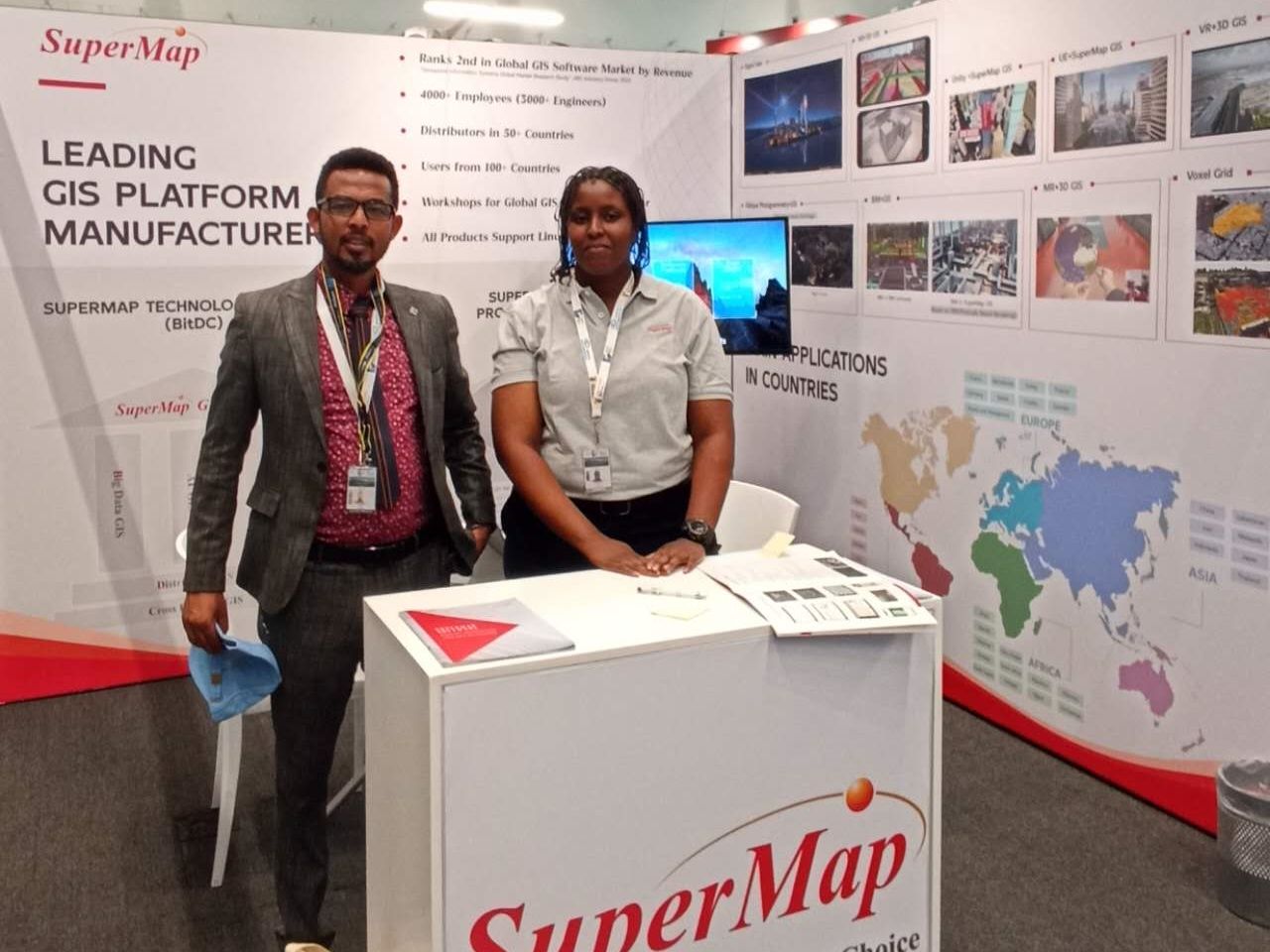 Mr.Abraham Ebisa
We equally extend our gratitude to Mr.Abraham Ebisa, CEO of Dhar Technologies, who actively engaged us in a discussion on the evolving landscape of Artificial Intelligence, especially within the realm of GIS.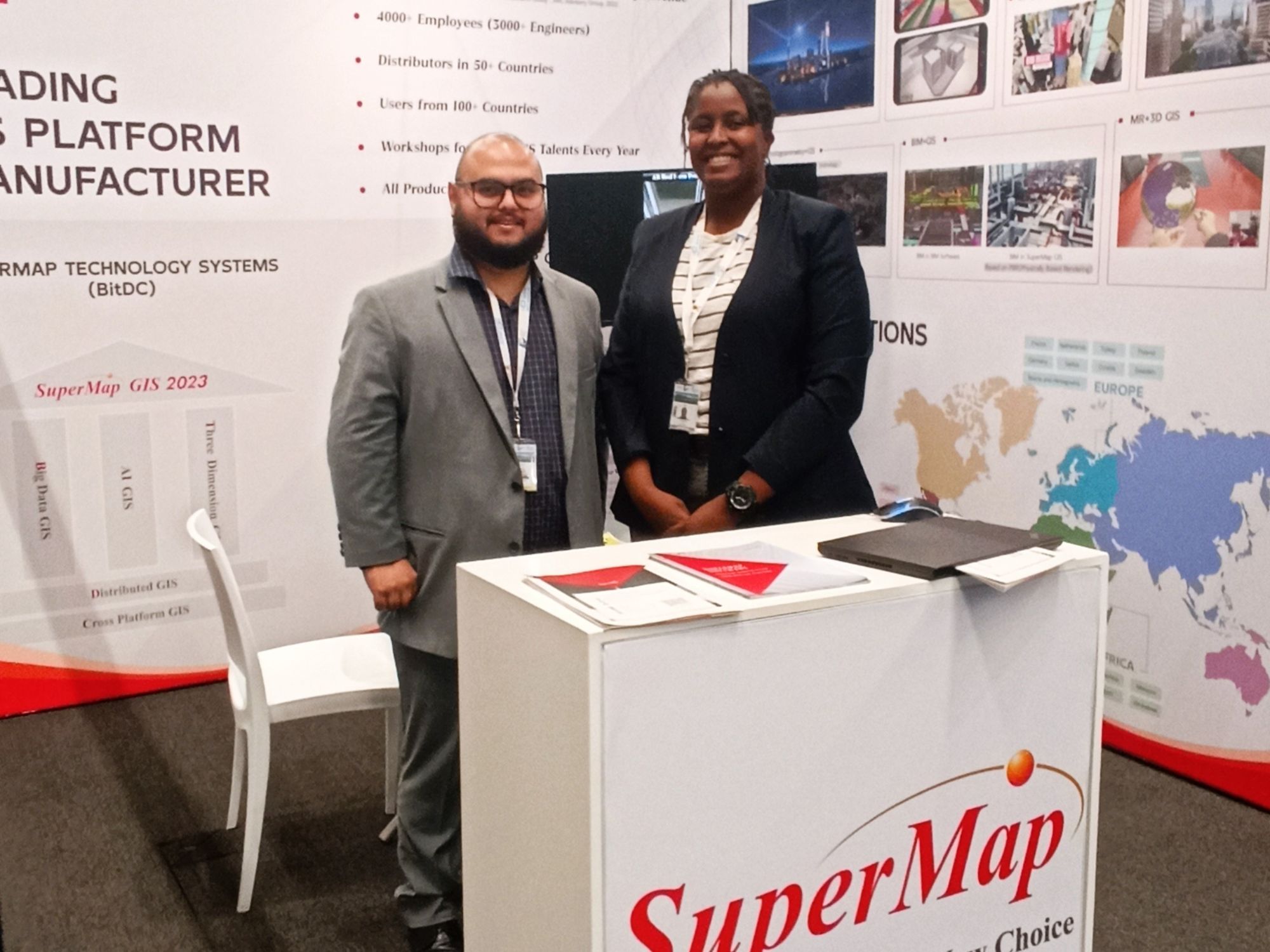 Mr.Felipe Carlos
We want to highlight Mr.Felipe Carlos, a Consultant at the Geo Secretariat, who showed a strong interest in scripting for automating secondary tasks in GIS output development. The focus was on SuperMap's iDesktopX, discussing how it enables the creation and customization of functions.
SuperMap's attendance at the 2023 GeoWeek presented a valuable opportunity to showcase its latest technological advancements as solutions for tackling global challenges and also offered a platform for engagement with the earth observation community.