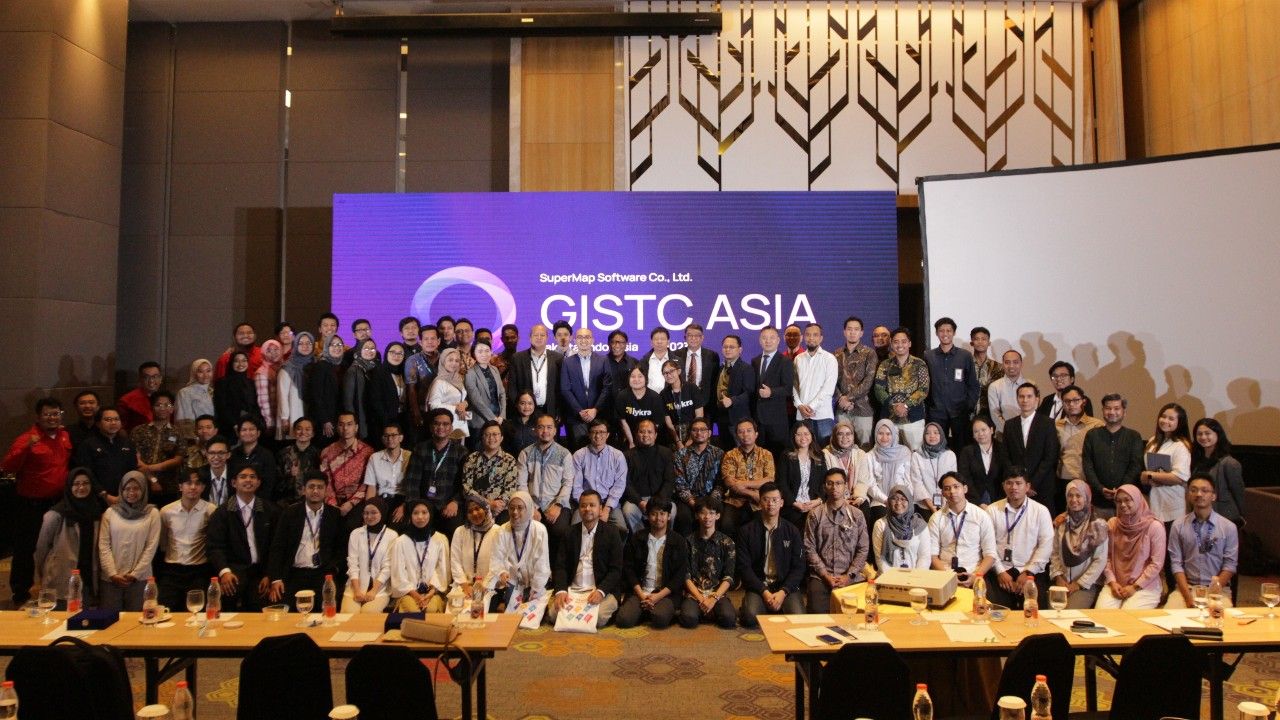 On September 21, the GISTC Asia 2023 Indonesia Session with the theme of "Navigating Tomorrow: Spatial Intelligence and Sustainable Economic Development in Indonesia" was held in Jakarta. Dr. Agung Indrajit, Head of Development Planning Data and Information Center BAPPENAS, Dr. I Made Andi Arsana of Gadjah Mada University, as well as more than 200 industry experts, scholars, and ecological partners from BINUS University in Indonesia, Mahasarakham University in Thailand, BRI Bank, Hudama Construction Company, etc. in the fields of geospatial information, digital twins, and artificial intelligence attended the conference. They gathered together to share relevant construction ideas, technological progress, and practical applications centering around geospatial intelligence and hot topics in various industries. Dr. Song Guanfu, Chairman of the Board of SuperMap Software Group, attended the conference and delivered an opening speech.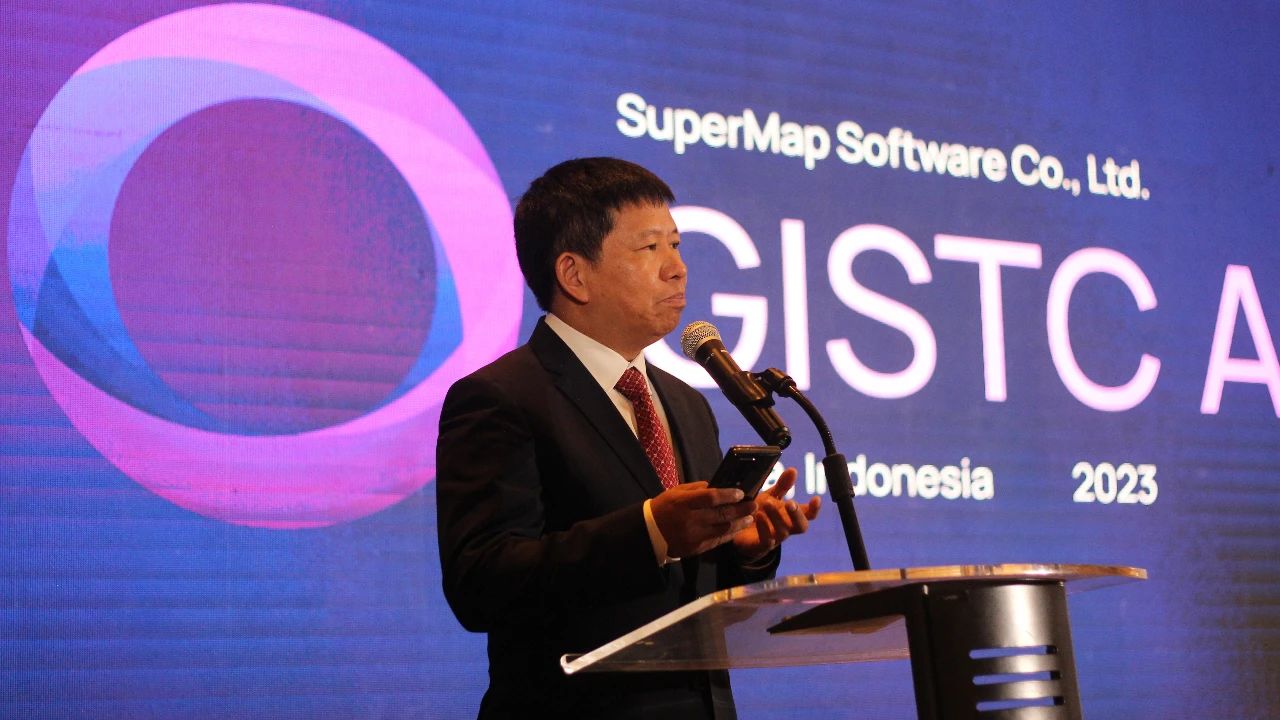 ▲Dr. Song Guanfu delivering his speech
Dr. Song Guanfu said in his speech that Indonesia, as one of the largest economies in Southeast Asia, has rich cultural heritage, diverse ecosystems and dynamic landscapes, providing unique application scenarios for GIS applications. And Jakarta is the economic, political, and cultural center of Indonesia. We hope that GIS technology can create more practical application results and empower local economic development.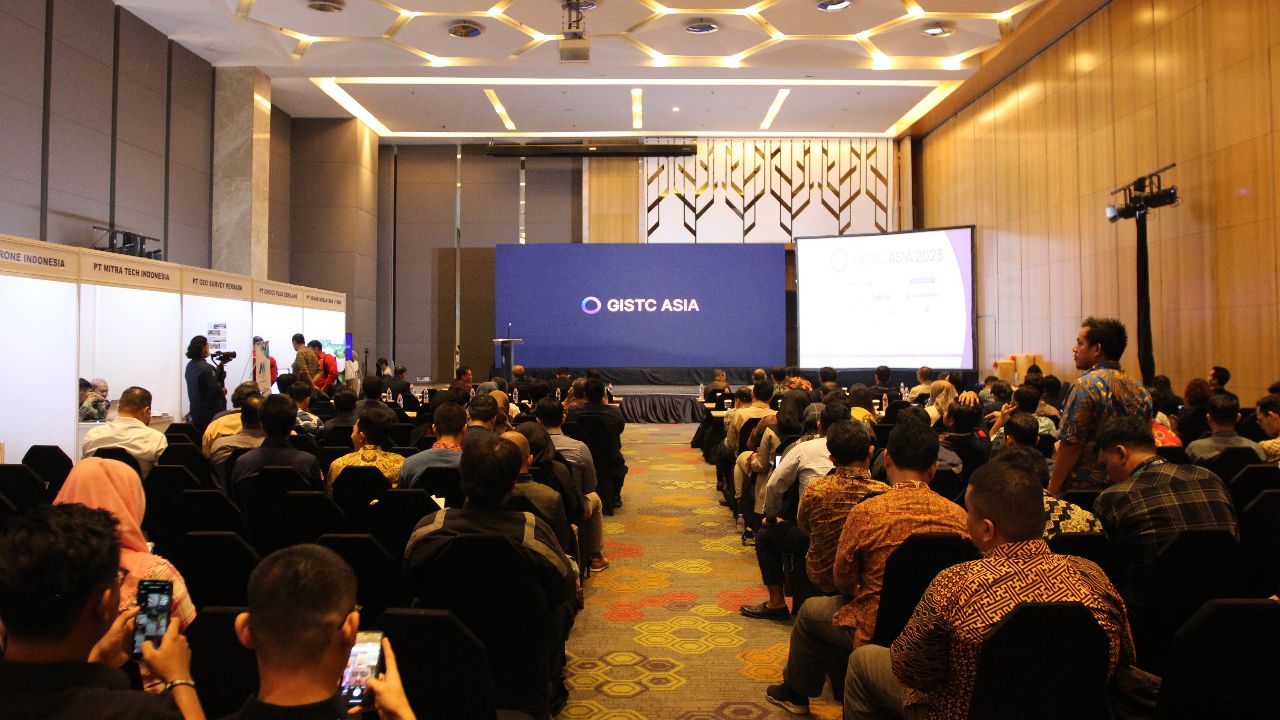 Dr. Edy Irwansyah from BINUS University in Indonesia demonstrated the mechanism and enabling effect of artificial intelligence on green economic growth; Mr. Doyo Ngestitomo from the People's Bank of Indonesia shared specific scenarios in which GIS technology helps banks to efficiently complete various businesses; Professor Tarawut Boonlua from Mahasarakham University in Thailand introduced through detailed cases how the City Data Platform (CDP) can help Thailand achieve sustainable economic development.
The conference set up a "group discussion" session, where the speaker answered the technical questions raised by the audience on the spot. When answering questions from the audience, Nikma Fista, the Indonesian team of SuperMap International, said that SuperMap will continue to innovate geographic information software technologies and intelligent technologies to provide users with targeted solutions so as to meet the needs of spatial informatization in multiple fields.
The conference also set up an "exhibition" part where Indonesian companies in spatial filed actively signed up to showcase their solutions and application results.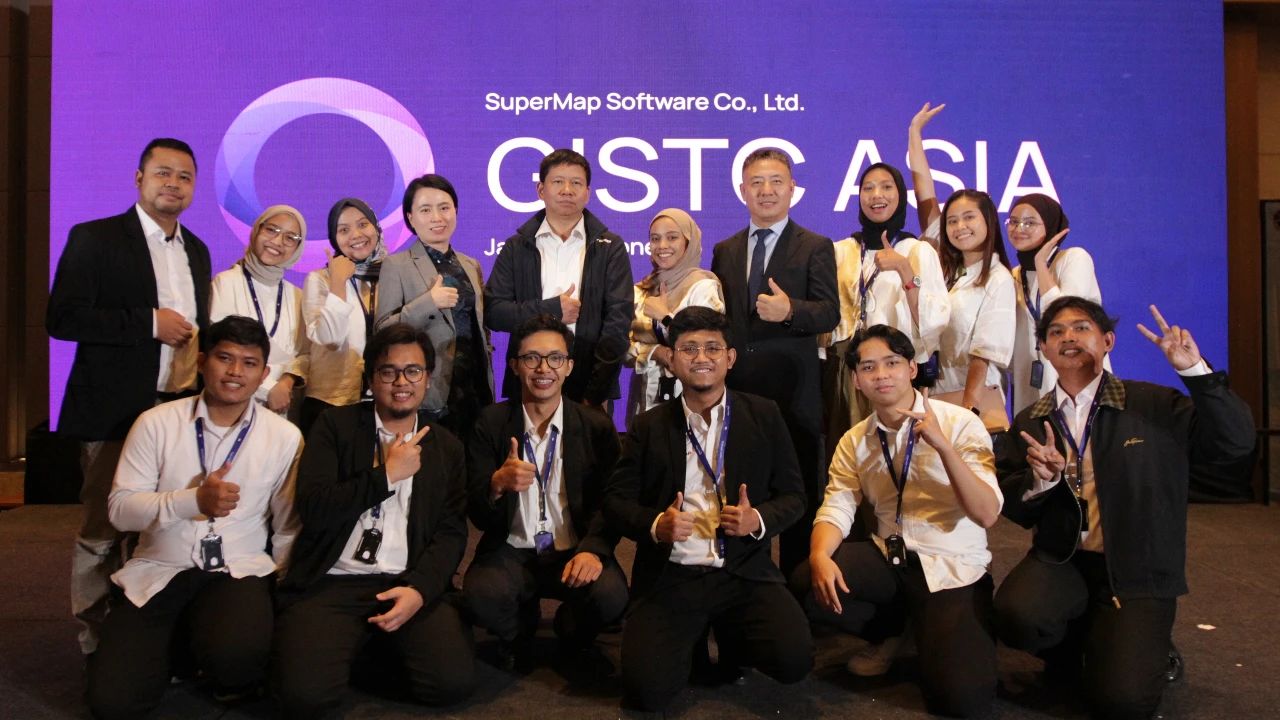 ▲Dr. Song Guanfu, Chairman of the Board of SuperMap Software Group, Mr. Wang Haitao, Vice President of SuperMap Software Group and President of the SuperMap International, Sun Liping, General Manager of the Asian and Oceanian Center of SuperMap International, and SuperMap International Indonesia team
GISTC Asia 2023 Indonesia session has fully demonstrated SuperMap's technological progress in geospatial intelligence and its ability to empower digital twin construction. The interaction and cooperation with local partners in geographical information field also provide a good foundation for SuperMap to provide better geographical information technology services to the local industries in the future.