On June 27 and 28, the 2023 Geospatial Information Software Technology Conference was held at the China National Convention Center in Beijing, with the theme of "Geospatial Intelligence, Elevated by Integration". At the plenary conference on the 27th and 16 special sessions on the 28th, including GIS International Forum that international guests attended, government leaders and academicians from China, experts, and business representatives from both China and abroad were invited to exchange ideas of geospatial intelligence technology and give insights into its broad application prospects.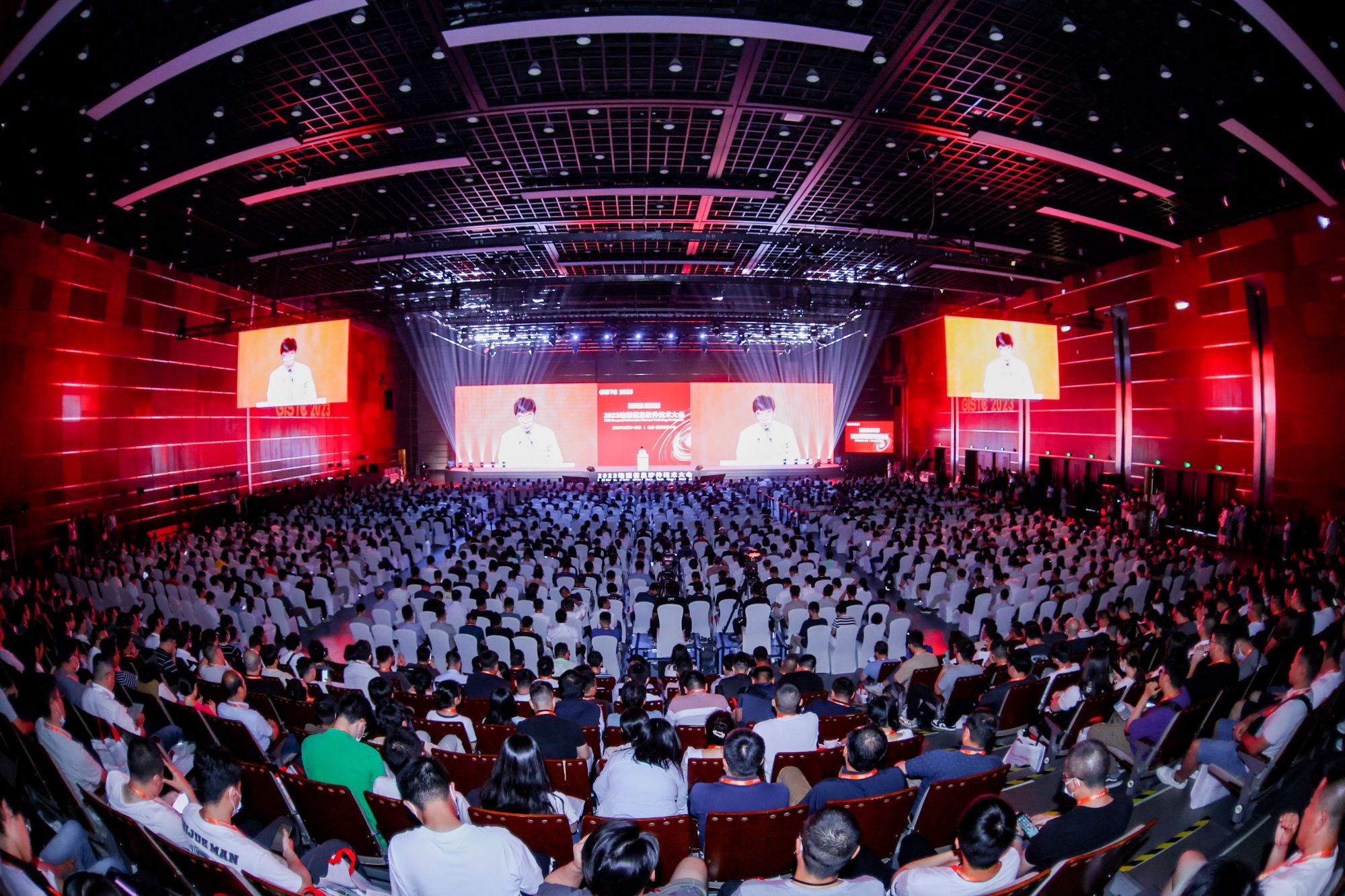 Plenary Conference: heated discussion and eye-catching new products
At the plenary conference, leaders from China's national ministries and commissions, presidents of universities and other research institutions, and business representatives were invited to deliver reports. The whole venue was full of audience. Speakers respectively delivered reports on real 3D China, digital twin water conservancy, AI large-scale model, AI and smart land, multi-modal satellite image integration, and enterprise digital transformation, explaining the innovative achievements brought by deep integration of geospatial intelligence technology and IT technology, and also shedding lights on the future application trend.
The conference specially set up an "experts' dialogue" session, chaired by Li Manchun, Academician of the International Eurasian Academy of Sciences and Professor of Nanjing University. Centering around the theme of opportunities and challenges for the deep integration of geospatial intelligence technology and IT technology amid the emergence of new technologies like ChatGPT and AI large-scale model, speakers had heated discussions, and exchanged ideas of the broad prospects of geospatial intelligence made possible by AI and geographic information technology.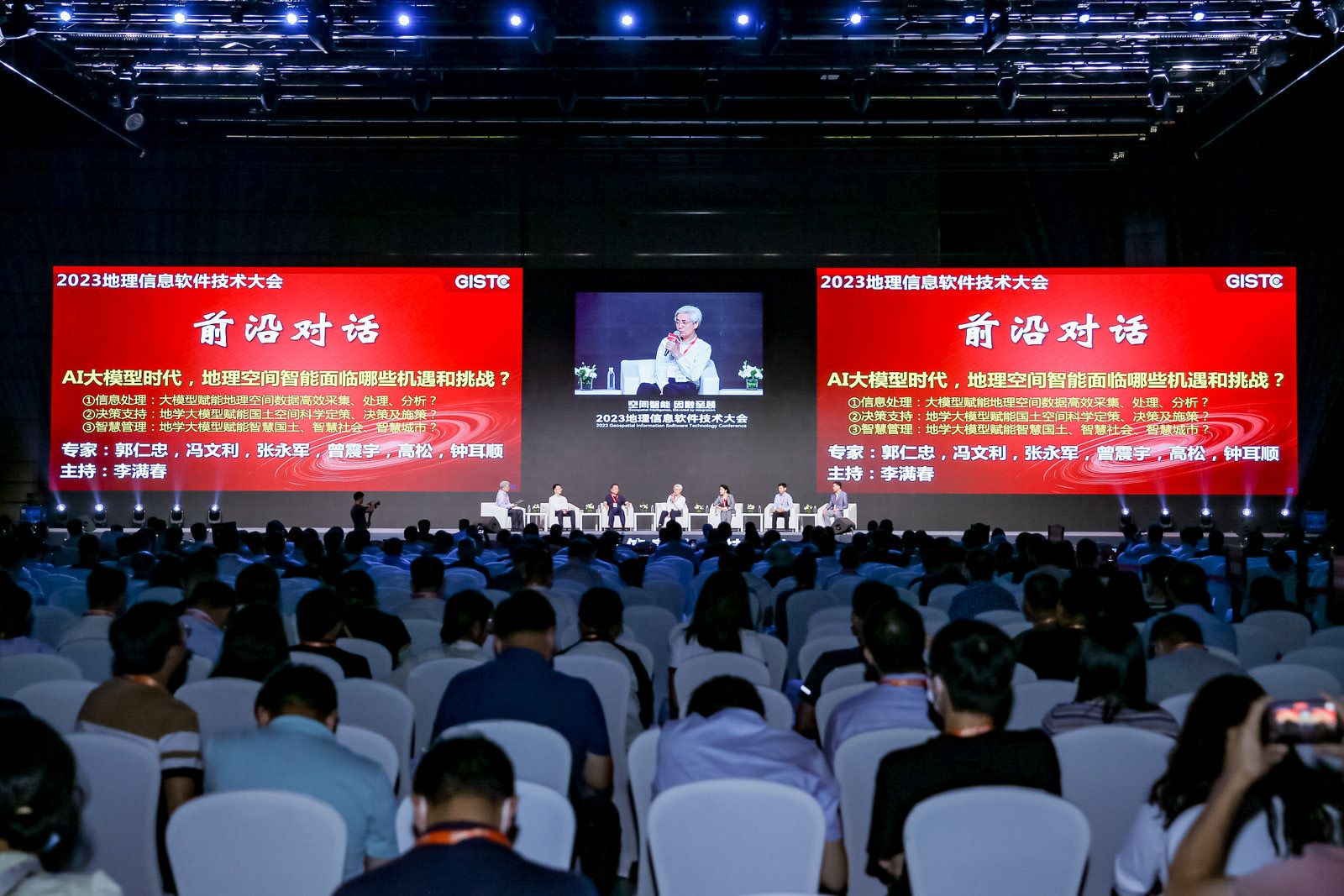 At the conference, SuperMap Software Group, a leading GIS platform manufacturer in Asia and 2nd globally, officially released the latest version of SuperMap GIS series products - SuperMap GIS 2023. Apart from having updated the current products, SuperMap also released a number of new products in SuperMap GIS 2023, including cross-platform remote sensing image processing desktop software [SuperMap ImageX Pro (Beta)], cross-platform nautical chart production desktop software (SuperMap iMaritimeEditor), web-side 3D geographic design application (SuperMap iDesigner3D), 3D WebGPU client [SuperMap iClient3D for WebGPU (Beta)].
This series of products help realize the processing and application of remote sensing data throughout the whole process, achieving the integration of remote sensing and GIS. They also meet the needs of nautical chart production and support online geographic design based on real geographic environments. The rendering performance and effect of 3D Web client have been improved through WebGPU technology, which will bring unprecedented experience and value to users.
SuperMap GIS 2023 has also enhanced the capabilities of cloud GIS server, edge GIS server, terminal GIS, and other products, and has further improved the five major technical systems (BitDC) of GIS platform software, namely big data GIS, AI (Artificial Intelligence) GIS, new 3D GIS, distributed GIS and cross-platform GIS technology system, providing better support for the informatization of various industries.
Dr. Song Guanfu, Chairman of the Board of SuperMap Software Group, introduced the concepts of geospatial intelligence and the geospatial intelligence pyramid in his report "Integration of Remote Sensing and GIS, Accelerating from Spatial Data to Geospatial Intelligence". He also introduced the new generation of remote sensing processing software, which features integration, cross-platform, intelligent processing, and high computing performance. Chen Yong, Associate Director of SuperMap Research Institute, introduced the new value of the integration of GIS and IT technology and geospatial intelligence application innovation in his report "SuperMap GIS 2023 Innovating Geospatial Intelligence".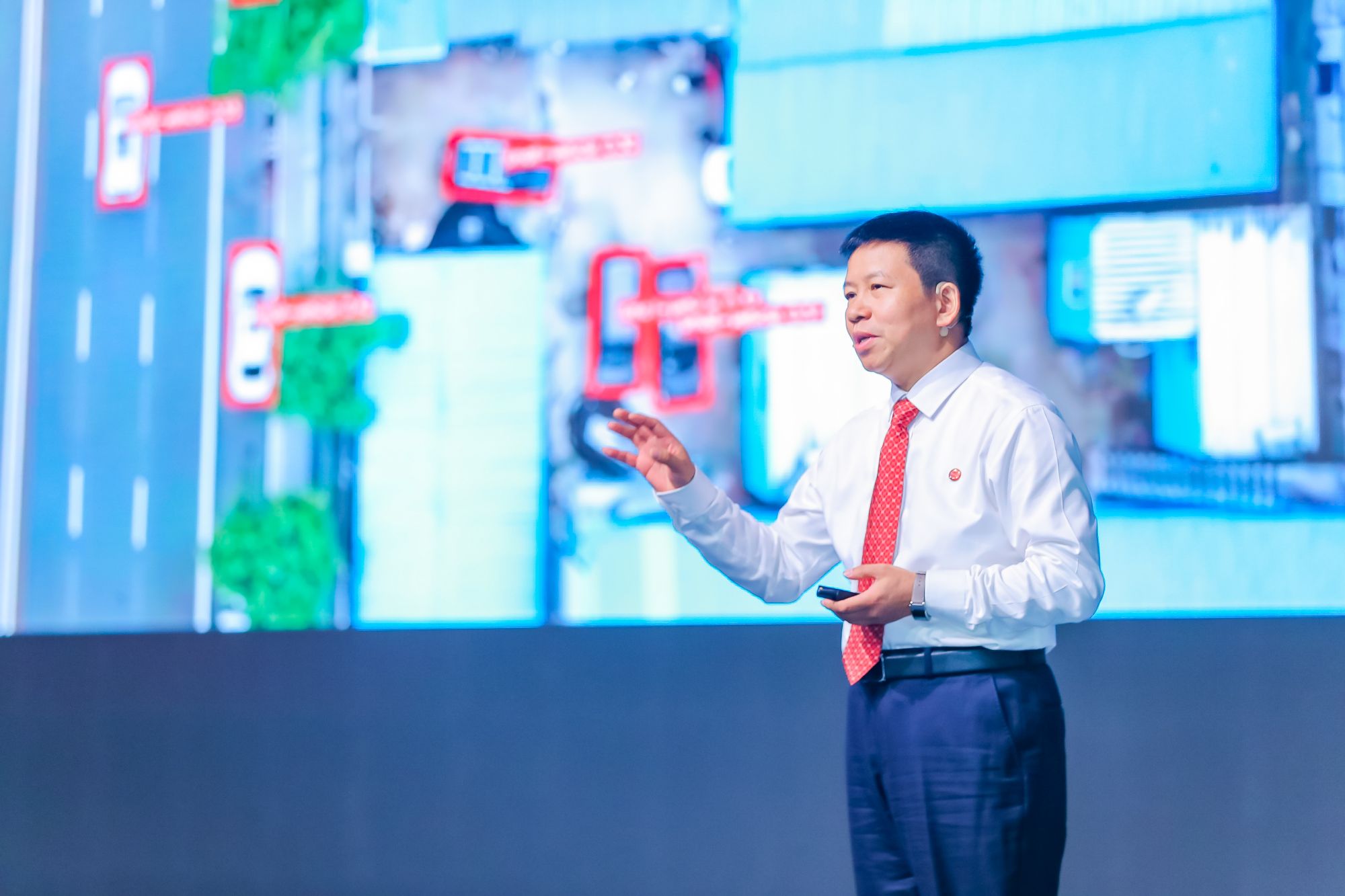 GIS International Forum: guests from around the world to share developments in the GIS industry and its future
On June 28th, the GIS International Forum echoed the heating atmosphere of the plenary conference. Around 150 international representatives of governments, businesses and universities from 28 countries gathered at the venue, discussing the latest developments and application cases in their own countries. Speakers from China, Thailand, Indonesia, South Korea, Germany, Saudi Arabia, Austria, France, Mexico, and Chile delivered their reports covering topics including remote sensing, multi-source data, smart schools, smart cities, AI, cadastre, and minerals.
At the end of the forum, Ms. Diane Dumashie, President of the International Federation of Surveyors (FIG) delivered her closing speech via video call. She expressed her greetings to all the guests present at the forum and praised this international forum as an attractive event as it provided a platform for speakers and guests to discuss a wide range of interesting topics in the GIS domain to leverage geospatial technology. "Because the power of geospatial technology continues to be realized across a growing number of industries and applications, the role of the geospatial as well as the surveying professions has never been so important as it is now," said Diane.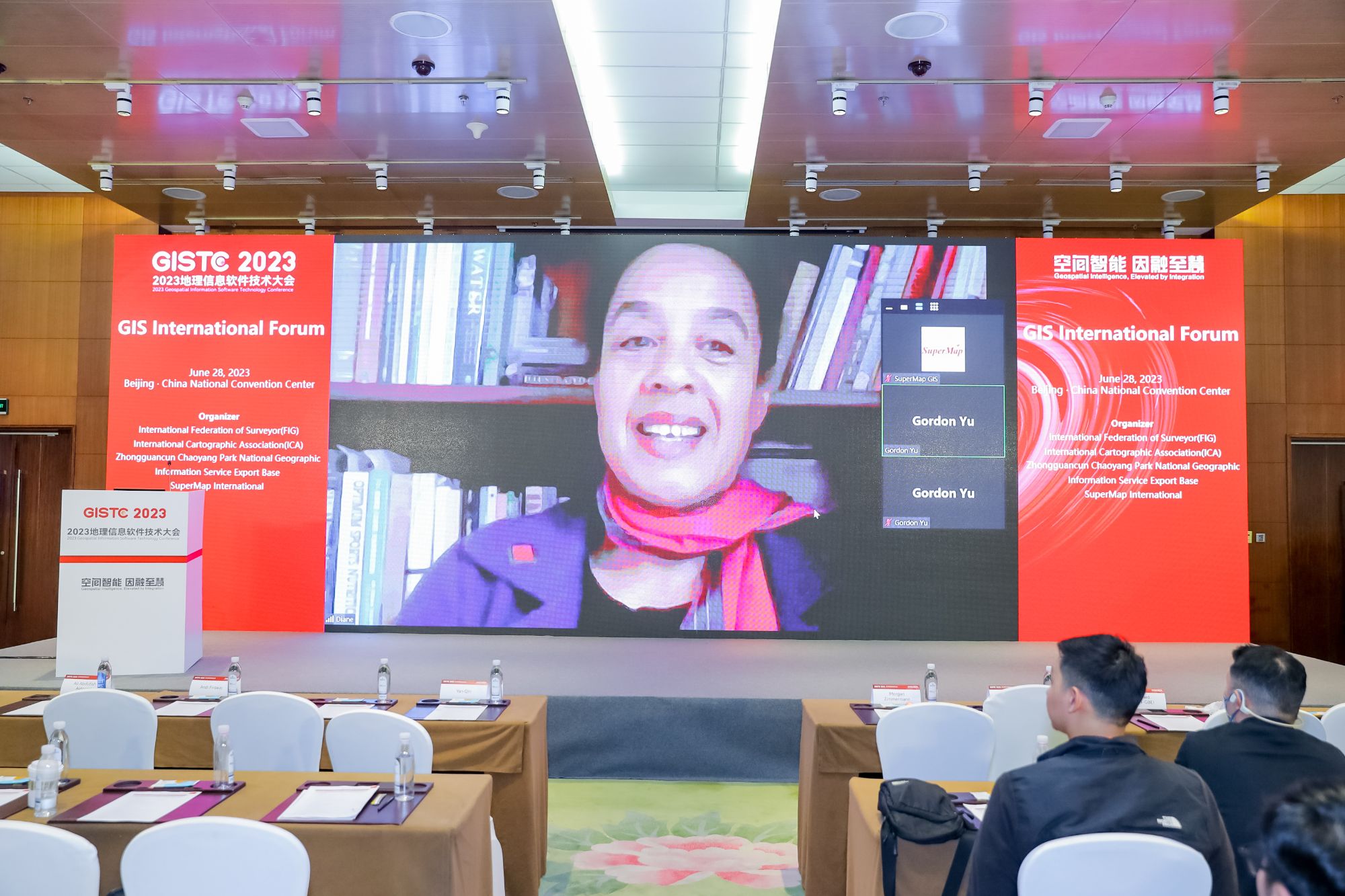 During the two-day conference, a variety of exhibitions have also been held. The three thematic exhibition areas displayed the latest technological achievements and practices of geographic information and IT digitization manufacturers, the latest progress in the integration of SuperMap GIS and remote sensing, and the integration of SuperMap GIS and IT technology, as well as SuperMap's application solutions in multiple fields.