On July 8, 2022, the 5th GIS Software Technology Conference (GTC 2022) was held in Bangkok, Thailand. It is the first time for GTC to open the onsite session in Thailand. GTC Thailand, with the theme of "Geo-intelligence, Building Multi-dimensional Foundation", was a hybrid meeting organized by SuperMap in collaboration with 13 organizations. Experts from government agencies, IT enterprises, upstream and downstream businesses, and scientific research institutions gathered at GTC Thailand to explore the GIS technology and application, especially in the Smart City.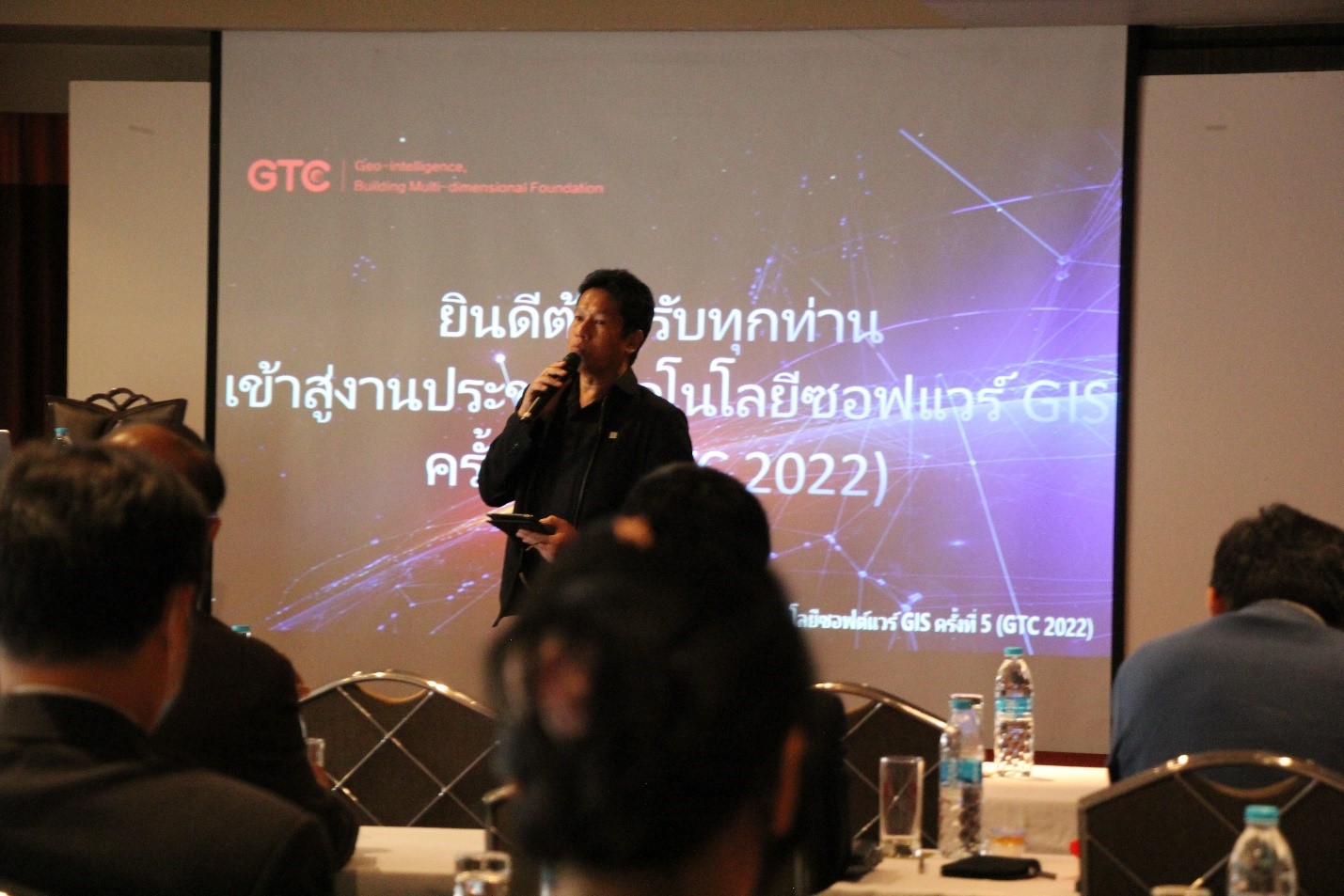 Mr. Somporn Muangmee, CEO of Sky 11, was invited to host the Conference at Siam@Siam Design Hotel Bangkok.

Ms. Evelyn Sun, General Manager of Asia and Oceania Center of SuperMap Software Co., Ltd. and Dr. Tossaporn Seeiam, Director of BIM Institute in Engineering Institute of Thailand Under H.M. The King's Patronage (EIT) delivered the opening speech. Dr. Tossaporn Seeiam introduced BIM institute and stressed the MoU cooperation between EIT and SuperMap. He hoped this cooperation will promote the construction of BIM institute to be a knowledge development center.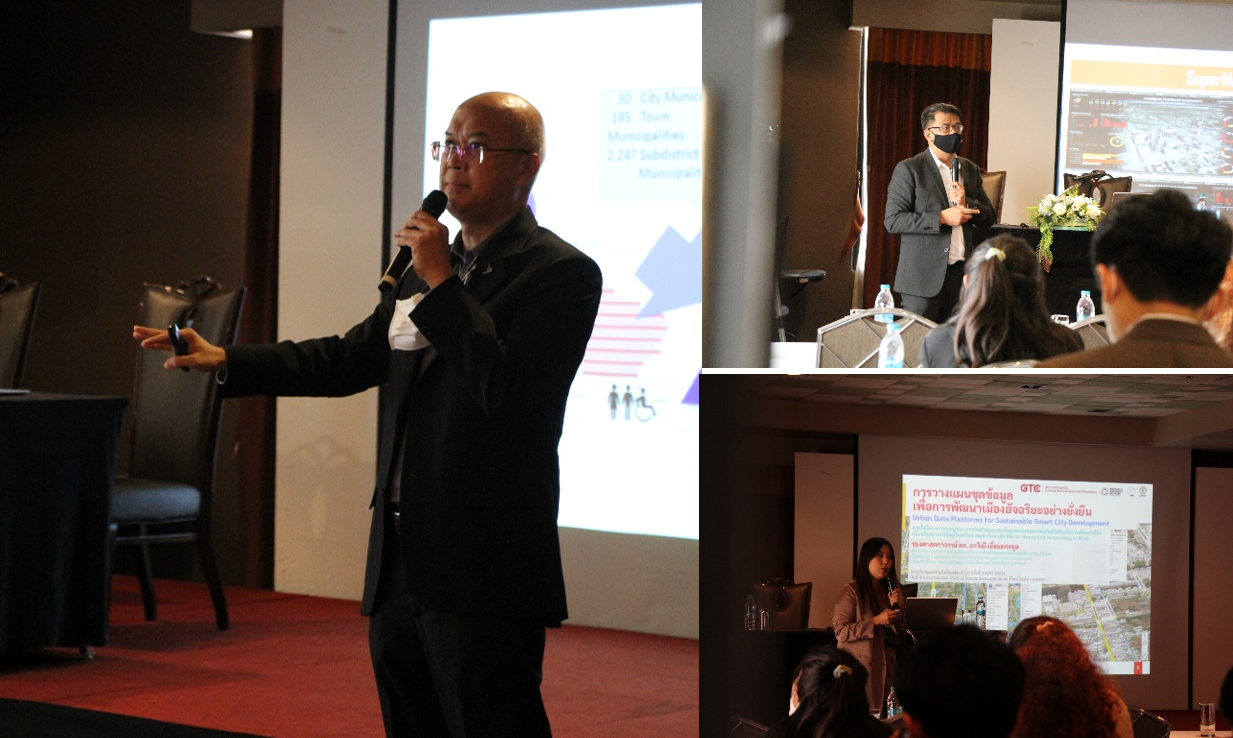 Speakers delivered reports on diversified topics. Dr. Passakom Prathombutr, Senior Executive Vice President of Digital Economy Promotion Agency made a speech themed on Thailand Smart Cities: Now and Next. Asst. Prof. Dr. Tarawut Boonlua, Head of Research and Development Unit for Smart City Solution elaborated on the topic - City Data Platform (CDP) is a key factor for developing smart city: examples of the development in Thailand. Assoc. Prof. Pawinee Iamtrakul, Director of Urban Mobility Research and Innovation, shared his insights on Urban Data Platforms for Sustainable Smart City Development.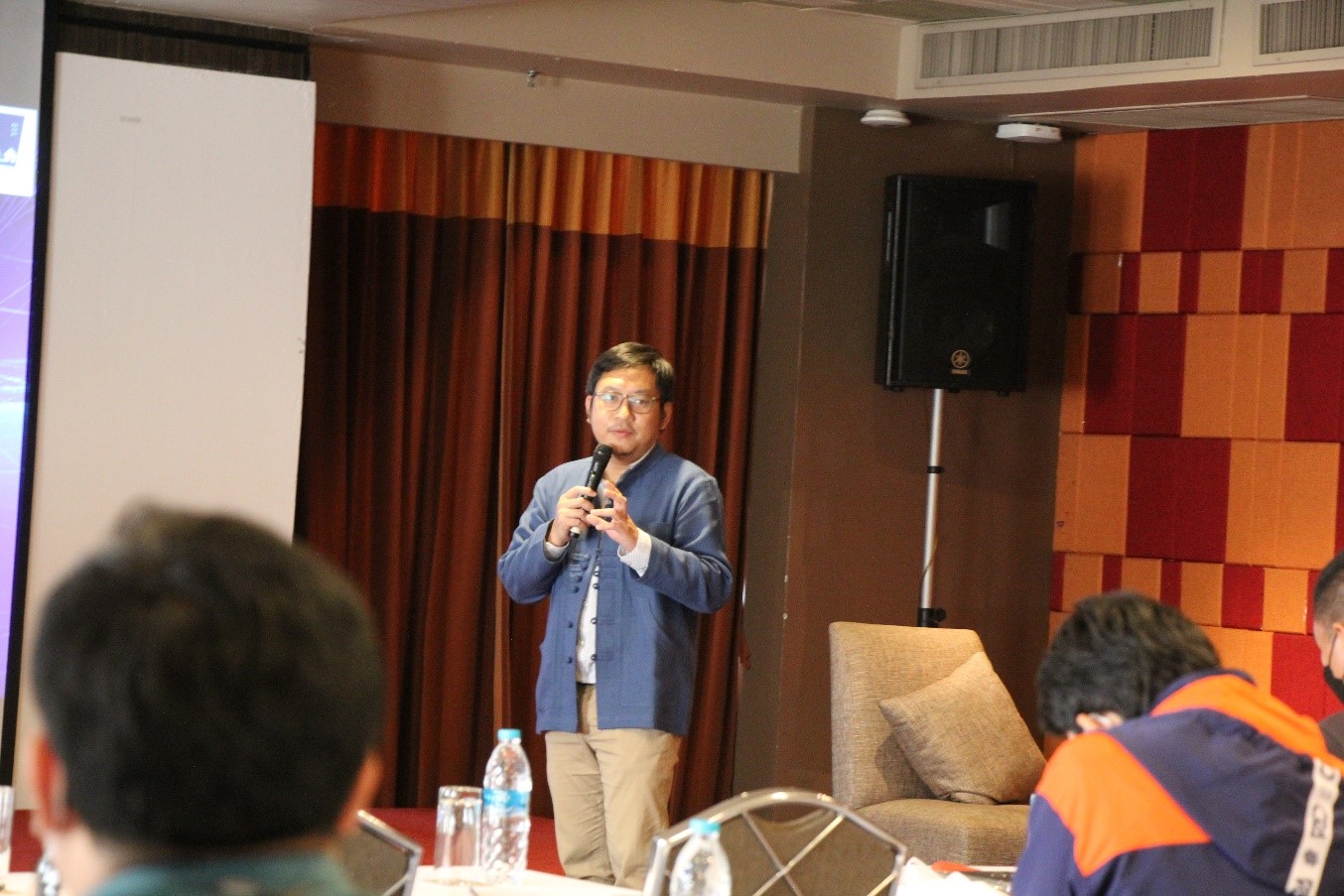 Chiang Mai University team presented 3D GIS Integrated Platform for Smart Campus Management - Faculty of Engineering, Chiang Mai University. This project is mainly led by Dr. Damrongsak Rinchumphu, Head of City Research and Development Center, Mr. Sattaya Manokeaw and Mr. Kiattisak Mahayot, Engineer and Researcher from City Research & Development Center, Engineering, Chiang Mai University.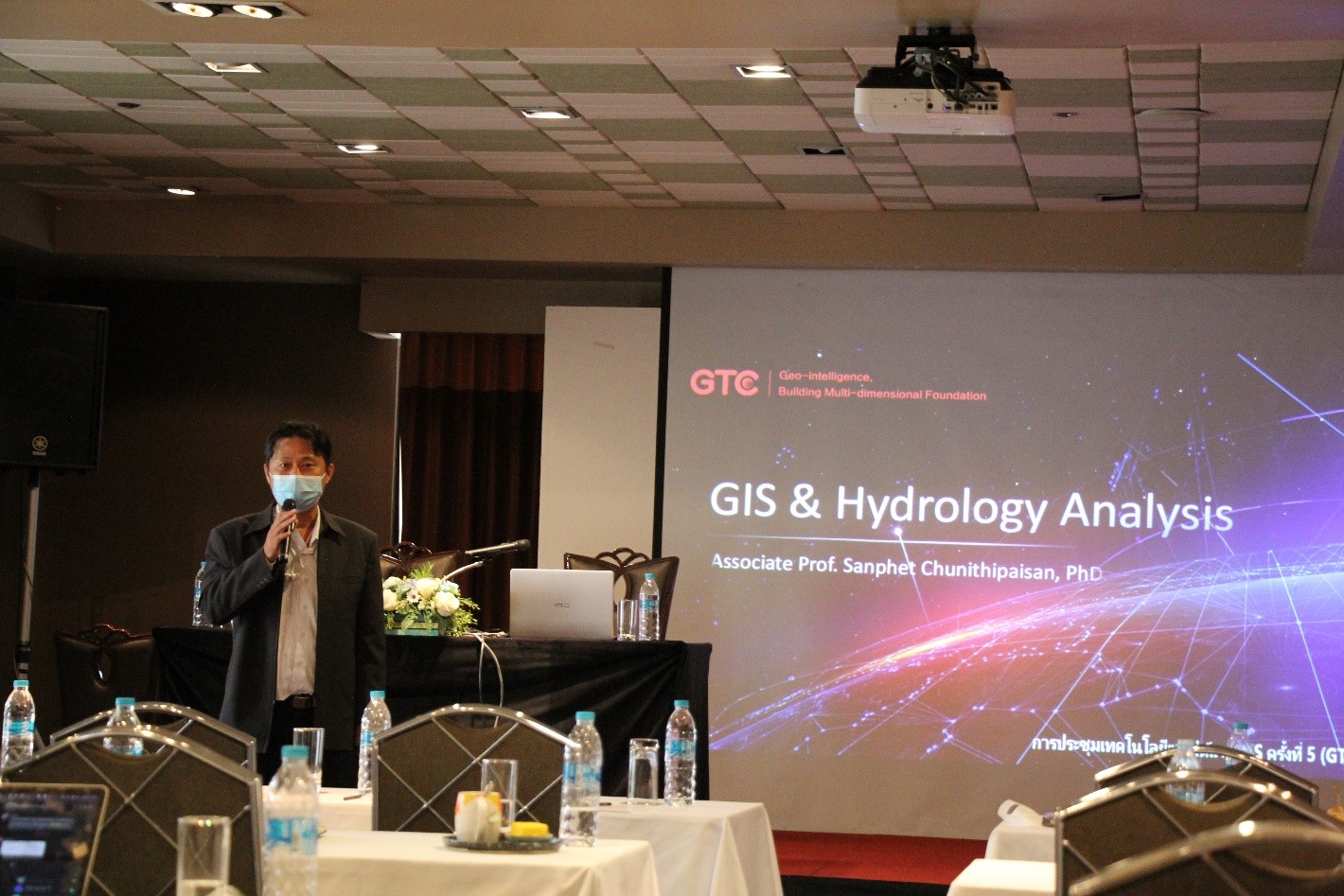 Assoc. Prof. Sanphet Chunithipaisan, Deputy Dean of Faculty of Engineering, Chulalongkorn University, delivered a speech on GIS technology and water management.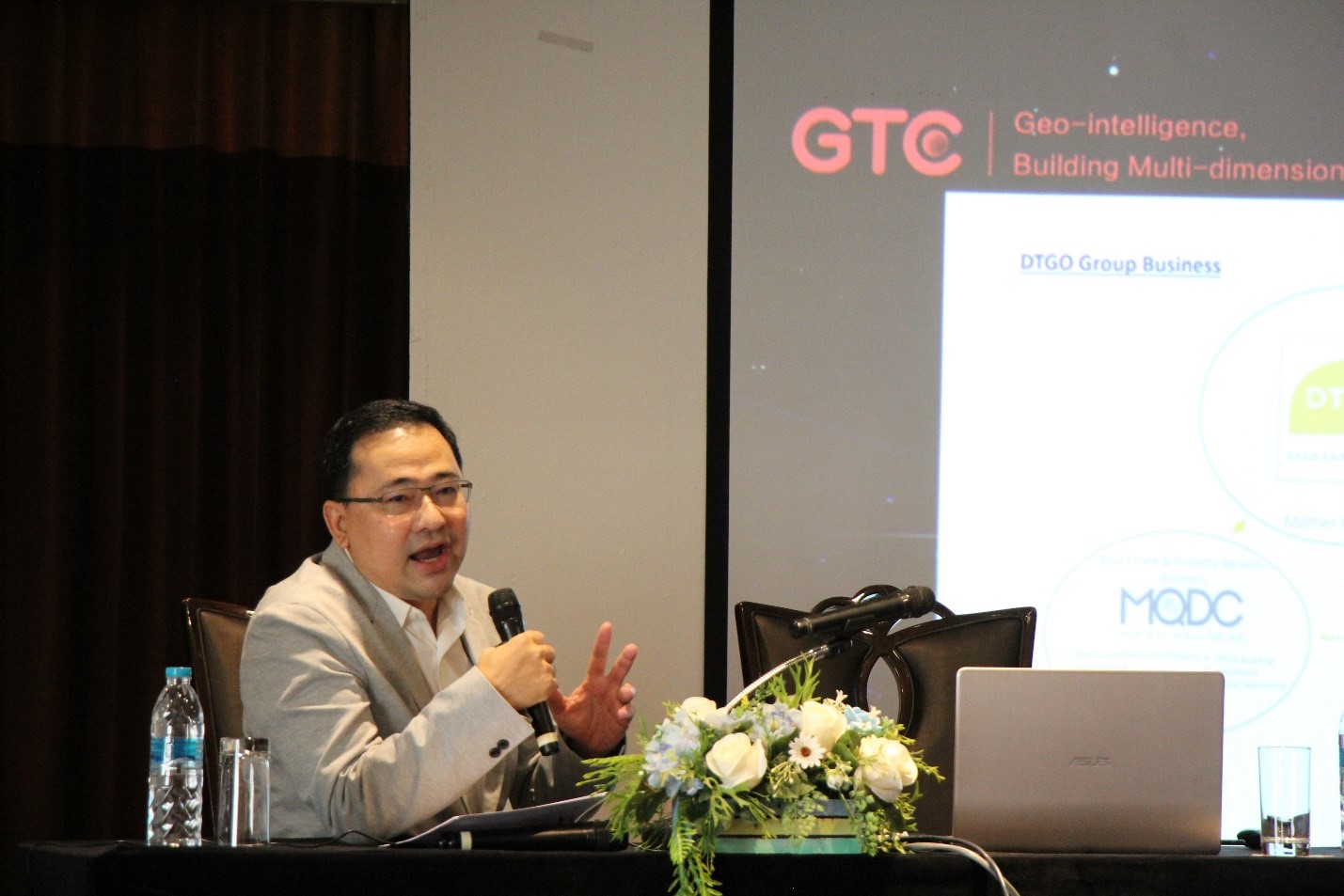 Experts from some well-known local geospatial enterprises showcased the application of GIS technology in various industries. Mr. Pa-anun Urunanont, Vice President and Head of Commercial and Business Development from Digital City Solution Corporation Limited, demonstrated Digital Technology Solutions for Forestias, which is the biggest smart city project in Thailand. Ms. Urairat Ritprasitchai, GIS Department Manager from PTE Engineering Consultants, introduced the application of GIS Technology in Road Design and Construction. Dr. Siwat Saibua, CEO and Co-Founder of SKYLLER Solutions, was also speaking about GIS Technology for Smart City.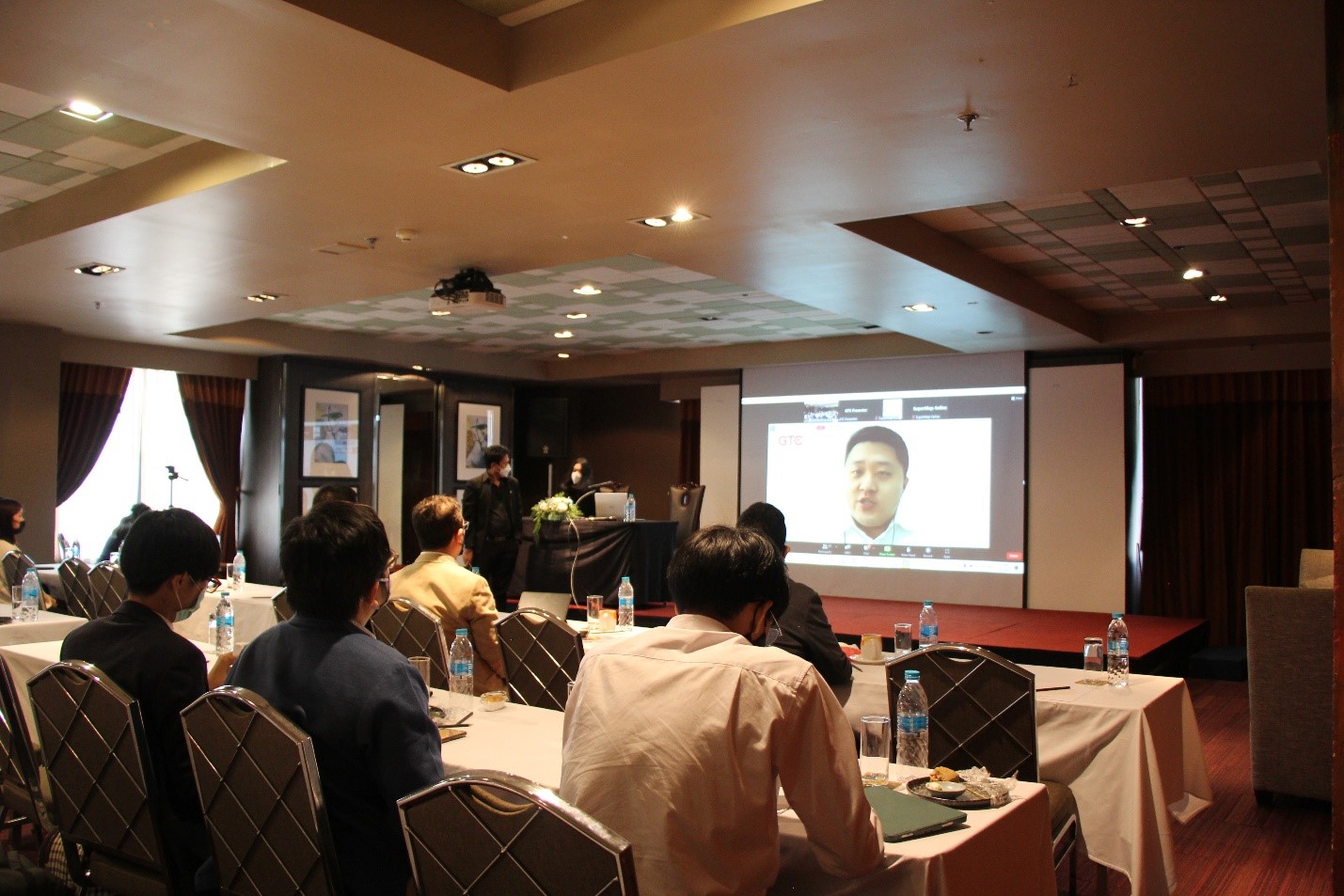 Mr. Bill Li, Business Development Manager of Asia and Oceania Center of SuperMap addressed the closing speech, giving thanks to all guests and attendees. Asst. Prof. Dr. Tarawut Boonlua introduced the case study of the smart city that his team undertakes. People exchanged views and interacted with speakers after all presentations.