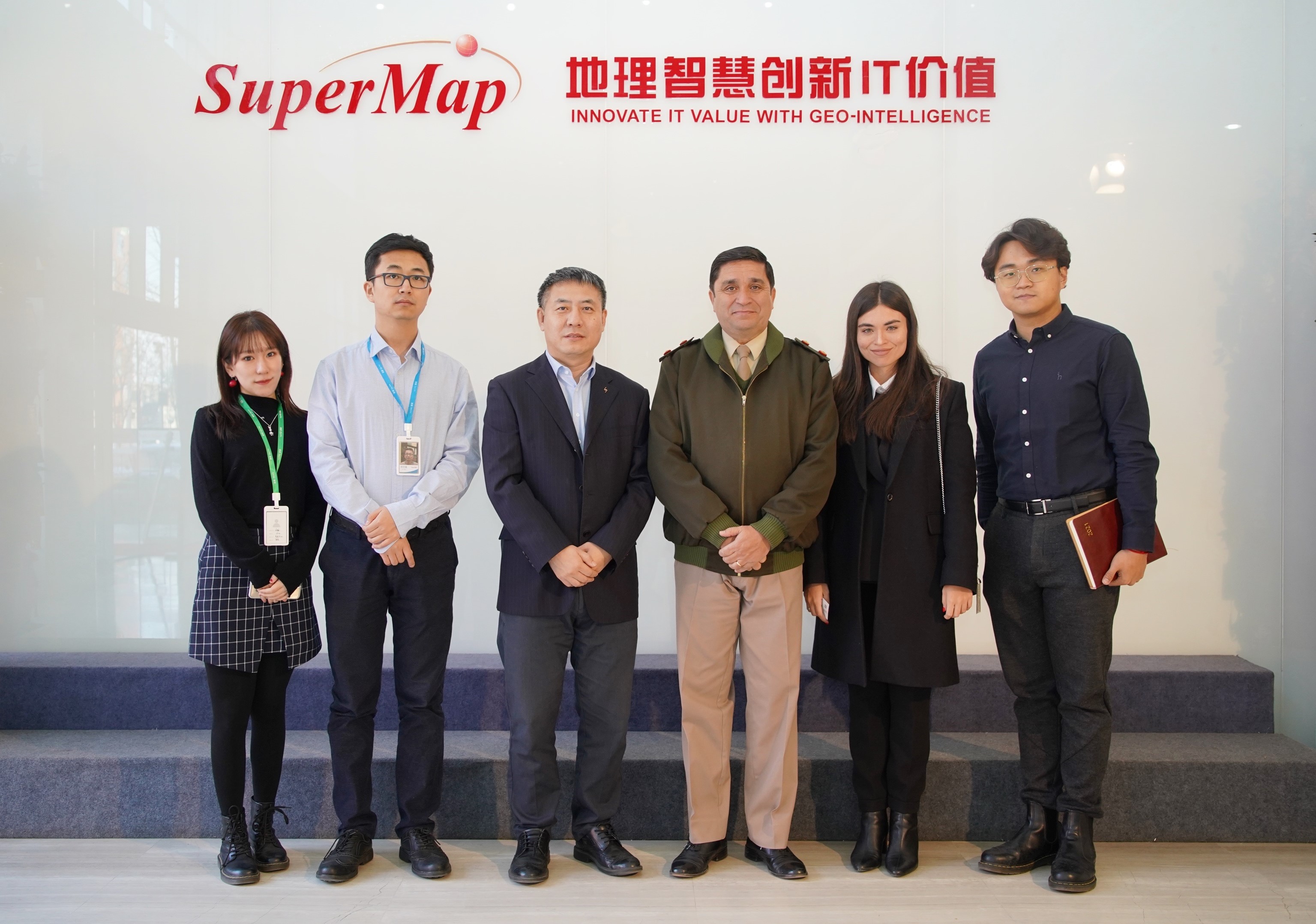 On January 12, Mr. Norberto Pedro Zárate, Defence and Military Attaché of the Embassy of the Argentine Republic in China visited SuperMap in Beijing. Mr. Wang Haitao, Vice President of SuperMap&President of SuperMap International, held a friendly meeting with Mr. Norberto and extended a warm welcome to the delegation from the Argentine Embassy.
Mr. Norberto spoke highly of SuperMap's research and development fruits of the core technology and the development of its overseas market in recent years. He mentioned that since the signing of bilateral agreements between China and Argentina, the two countries have entered into all-around and multi-field cooperation in economy and trade, science and technology, etc. Mr. Norberto stated that China is booming in the field of software technology. More Chinese software companies are welcome to participate in local projects and introduce high-quality information technology services and solutions to the local market.
At last, Mr. Norberto said that he would recommend the opportunities of cooperation between the government, universities, and enterprises in the GIS industry in Argentina to SuperMap, applying the advanced GIS technology of SuperMap to the cooperative projects in infrastructure and other fields between China and Argentina.