United Kingdom, 2021–APAC Insider Magazine has announced the winners of the 2021 APAC Business Awards programme.
SuperMap feels honored to be awarded Best Global GIS Software & Solutions Provider 2021!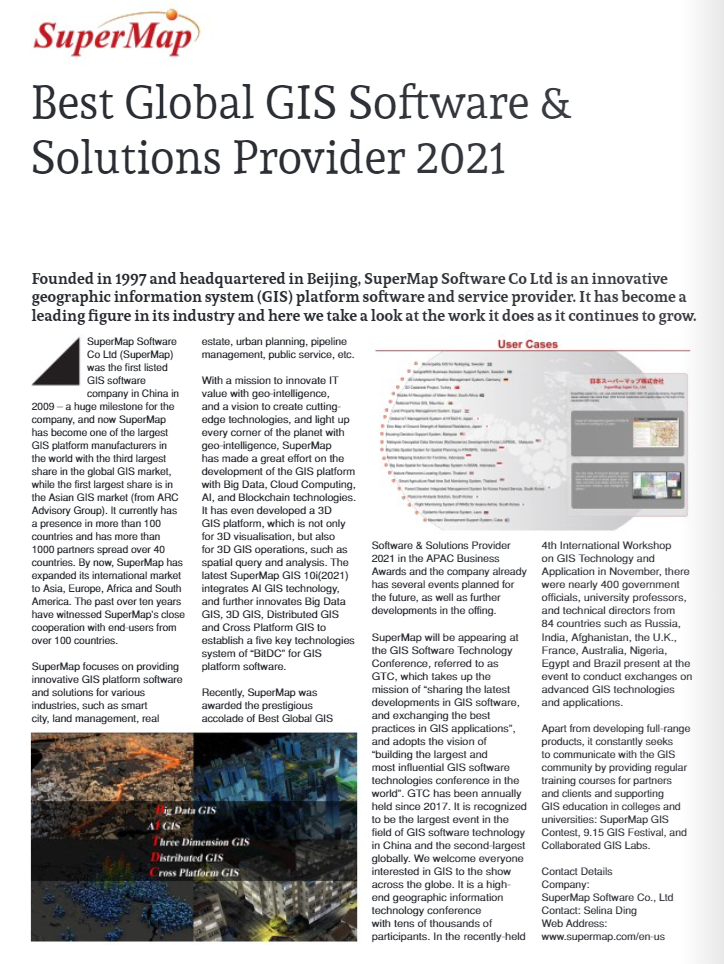 This Business Awards programmes is designed to acknowledge the achievements of businesses covering the APAC region and have demonstrated a sense resilience and have persevered to reach new heights of success despite the troublesome times.
The APAC Insider team gather information independently from a variety of publicly accessible sources which are assessed alongside any material supplied by a nominating party or the nominee themselves. Final judgement is cast based on various criteria such as: business performance, longevity, business growth (either sustained or rapid) and any significant innovations or feedback.
About APAC Insider: Exploring everything from business strategy and analysis to emerging trends and growth opportunities, APAC Insider is an invaluable resource for more than 160,000 leaders and decision makers looking to be kept fully informed of all the major developments in this most vibrant of business arenas.