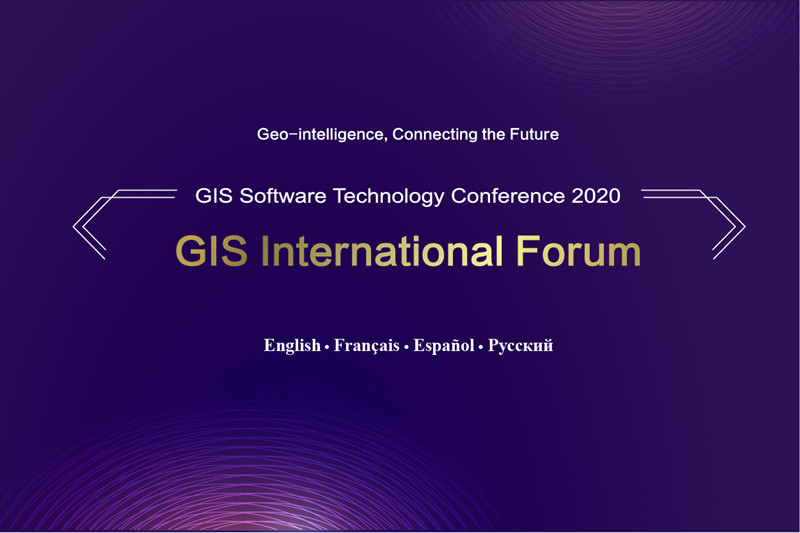 Dear All,
Thanks for your interests and supports for GIS Software Technology Conference 2020.
The past several months have brought serious changes and severe restrictions for all of us. As COVID-19 continues to spread, lots of trade fairs have been canceled or postponed worldwide. In order to meet the needs of epidemic prevention and control, the Organizing Committee of GIS Software Technology Conference 2020 (referred to as "GTC 2020") has decided that this year's conference would be held both offline and online. The conference venue will be expanded from Beijing to more core cities, and duration will be extended from 3 days to 5 days. It will be more flexible for participants to be involved, also the innovative cloud exhibition will bring participants a refreshing experience. The details are as follows:
01 DATE
The new date of GTC 2020 will be 7-15 September, it is named GTC Week 2020. The plenary meeting will be on 9 September. The conference will only select the most essential time of each day to share the best thoughts and reports.
02 Venue
The new venue of GTC 2020 will be at Beijing International Convention Center. More distributed venue will be flexibly set in Shanghai, Guangzhou, Chengdu, Xi'an, etc.
03 Agenda
The plenary meeting will be held in Beijing on 9 September. Each distributed venue will arrange local agenda and live the plenary meeting of Beijing at the same time.
On 7-8, September and 10-11, September will be the online forums. The topics will cover the fields of GIS platform software technology, informatization of natural resources, BIM+GIS, etc.
04 GTC Cloud Exhibition
GTC 2020 will move the outstanding technologies, solutions and application cases of geographic information enterprises from offline exhibition to Cloud Exhibition. From 7 to 30 September, the cloud exhibition will bring a unique technology and application performance feast for the audience.
July, 2020
Committee of GIS Software Technology Conference 2020