On June 30th, Beijing time, from 17:00 to 18:00, to better serve the international teachers and students who registered or interested in the SuperMap GIS Contest, SuperMap held GIS contest online training (outstanding work showcase). Teachers and students from 24 countries including Saudi Arabia, Turkey, Switzerland, Afghanistan, Laos, Georgia, and others participated in webinar to learn from previous works and exchange ideas together.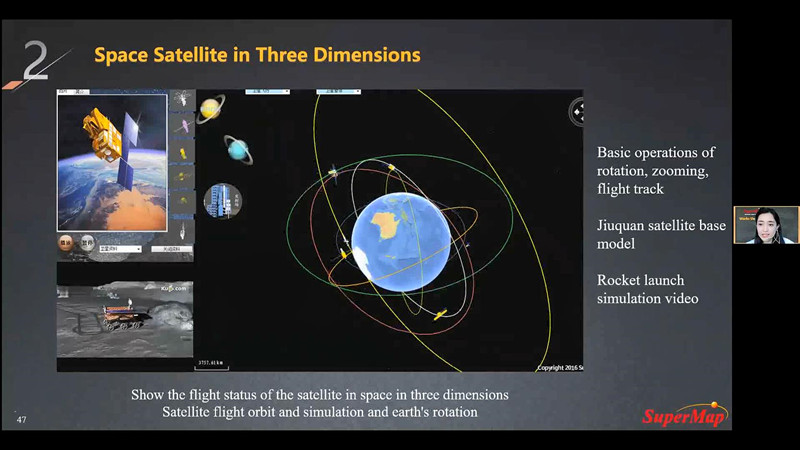 The webinar reporter shared the excellent works of SuperMap GIS Contest in previous years, including interesting and creative works from Mapping group; the works from application analysis group that can solve the actual demand of industry applications and life; and the works from development group that reflects the application value of GIS in various fields. SuperMap hope to help participants to further widen their thinking, have more creative ideas, and make/develop works that satisfied both you and judges through the analysis of these excellent works. I would like to express my sincere thanks for your generous helps and contributions.
Since the launch of the 18th SuperMap Cup GIS Contest in March, it has attracted many teachers and students from international universities. In April, May, and June, SuperMap International successively launched multi-session, multilingual (English, French, Turkish) online training courses to provide systematic and professional competition training and guidance for participating teachers and students.
For your further questions about the reports and SuperMap, please feel free to contact us via email: biz@supermap.com
To review the reports in Video, please find below:
SuperMap Contest Previous Excellent Works
To download the reports in PDF, please find below:
SuperMap Contest Previous Excellent Works