On 24 June, SuperMap Mini Classroom "Beautify Your Map using SuperMap AI GIS" was successfully held. The Webinar attracted participants from about 20 countries, like, Bahrain, Bangladesh, Botswana, Cambodia, India, Indonesia, Iran, Nepal, Niger, Pakistan, Philippines and other countries.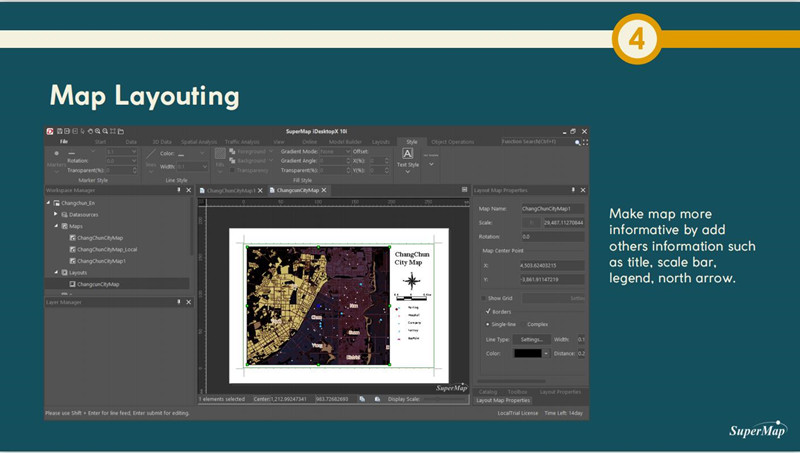 Based on SuperMap AI GIS technology that developed in 2019, Firdausi Zahara Gandes, instructor of SuperMap International made report for the participants. She mainly discussed how AI GIS can be used to migrate the map style from reference pictures.
As the SMC program is held by SuperMap Software Co., Ltd with the purpose to guide participants to handle different category of GIS skills from GIS software operating and data analyzing to GIS system developing. We will continue to hold more SMC webinars with different themes, please follow us to join more.
For your further questions about the reports and SuperMap, please feel free to contact us via email: biz@supermap.com
To review the reports in Video, please find below:
Beautify Your Map Using SuperMap AI GIS
To download the reports in PDF, please find below:
Beautify Your Map Using SuperMap AI GIS