On May 23, the last SuperMap GIS Contest training was successfully held, which marks five SuperMap GIS Contest training courses came to a successful end from April to May.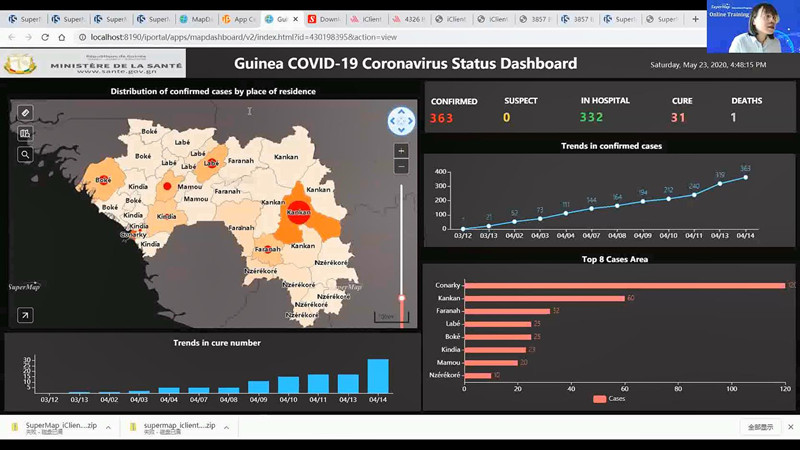 The five courses totally attracted more than 500 teachers and students from more than 40 countries such as Serbia, Ukraine, Turkey, Albania, Romania, Belarus, Slovenia, Sudan, and others. The courses focus on the introduction, explanation, and online demonstration of SuperMap GIS technology system, GIS contest, SuperMap GIS products of cloud products and 3D products.
In order to better involve teachers and students into the GIS Contest, SuperMap provides this systematic training courses of SuperMap GIS technology and products to universities in countries of Europe, Africa and other regions. In addition, during the webinars, they also attracted active consultations and registrations of teachers and students for the contest. Through the program, it helps to expand the international popularity and influence of the SuperMap GIS Contest. SuperMap welcomes more of you to join the contest and looks forward to seeing your quality works.
For your further questions about reports and SuperMap, please feel free to contact us via email: biz@supermap.com
For SuperMap GIS Contest. You can visit: http://www.giscontest.com/en/
To review the report in Video, please find below:
SuperMap GIS Contest training - Web Development
To download the report in PDF, please find below:
SuperMap GIS Contest training - Web Development