On May 21, SuperMap Turkey GIS Contest Training was successfully held. To better help international GIS contest participants, SuperMap launched a series of English training courses from April to May, which received active participations of teachers and students from universities in many countries.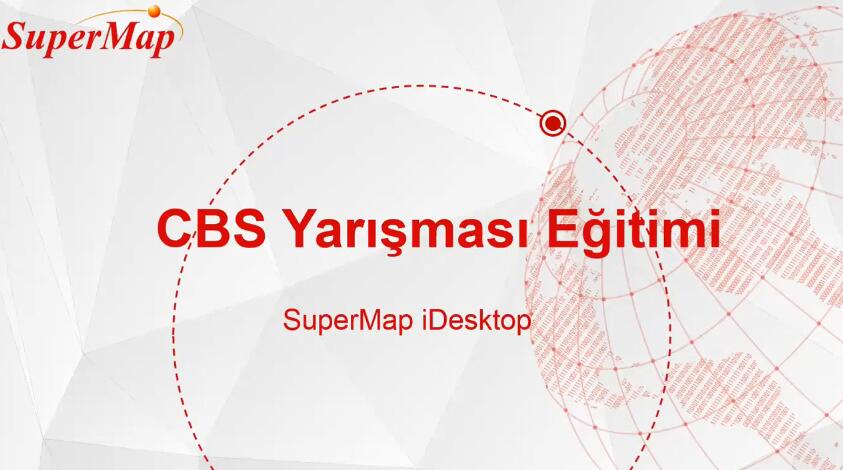 In SuperMap Turkey GIS Contest Training courses, Samet Bayram and Didem Özkaya from SuperMap International gave reports. On May 14, the first webinar introduced SuperMap GIS contest and the latest SuperMap GIS technologies and products. On May 21st, the second webinar was mainly about "get started with SuperMap iDesktop", which guided participants to operate SuperMap iDesktop product through live demonstrations.
In response to the registration of teachers and students in the GIS Contest in Turkey, SuperMap International conducts this training session among Turkish universities for the first time, which aims to help teachers and students in Turkey universities to have better understandings on SuperMap GIS products and technology characteristics, and to submit high-quality works.
For your further questions about reports and SuperMap, please feel free to contact us via email: biz@supermap.com
For SuperMap GIS Contest. You can visit: http://www.giscontest.com/en/
Reports in Videos, please find below:
SuperMap iDesktop'a Giriş Eğitimi
Reports in PDF, please find below:
Report One: Get started with SuperMap iDesktop (1)
Report Two: Get started with SuperMap iDesktop (2)