On May 4th, SuperMap Representative Indonesia successfully held SuperMap webinar with the theme of "Unlock New Insight of Data-Driven Maps with Location Intelligence". Rezky Raynaldo, Business Development of SuperMap Representative Indonesia addressed the opening speech. The webinar hosted 2 sessions of reports and presentation from Nikma Fista, Sales Manager of SuperMap Representative Indonesia and Vella Ahalla, Technical Engineer of SuperMap Representative Indonesia.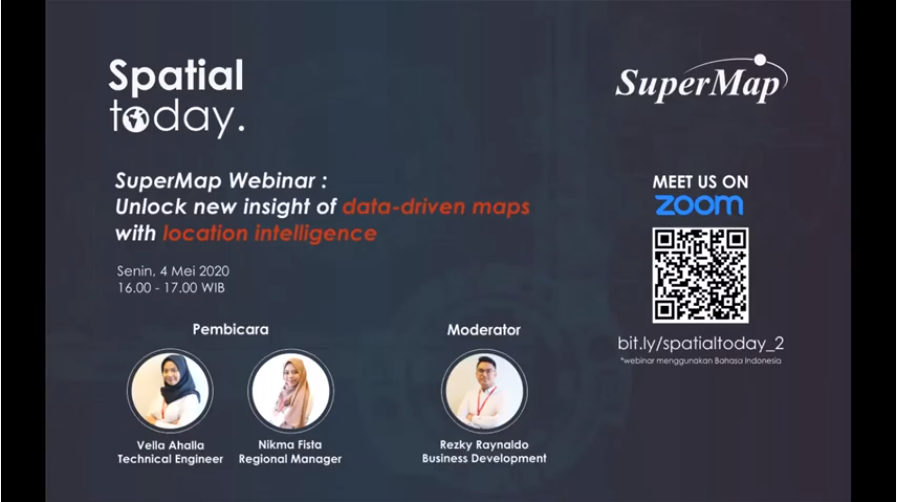 More than 100 participants, varies from universities student, lecturer, GIS practitioners, and government departments from Indonesia registered into this event. It is the second webinar conducted by SuperMap Representative Indonesia. The one-hour webinar is a series event which can be found regularly each month as "SuperMap Spatial Series: Spatial Today" event to introduce the latest GIS trends and technology in the industry.
The forum started by Nikma Fista, presented the general introduction on Geographic Information System and location intelligence to help better understanding on how GIS can help to unlock new insight from location intelligence. The forum introduced SuperMap technology which can be used to implement location intelligence on daily basis.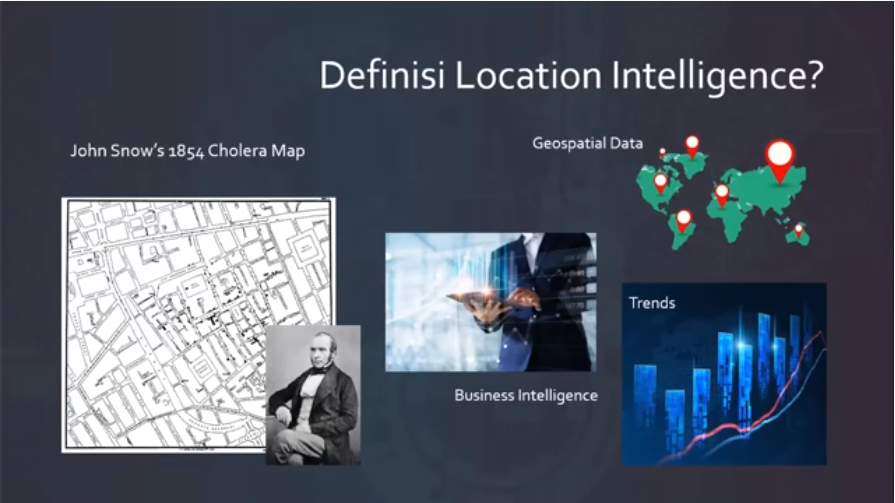 The following report was delivered by Vella Ahalla, which elaborated more on the application of Location Intelligence, and cases in the typical industries. Retail banking industry is the typical industries selected to explain SuperMap solution which integrates location intelligence. The report describes the challenge faced by the industry and how SuperMap can help to address and solve the problem. It also shows features of GIS which can help retail banking industry to optimize the strategy process to acquire more customer and improve the sales productivity.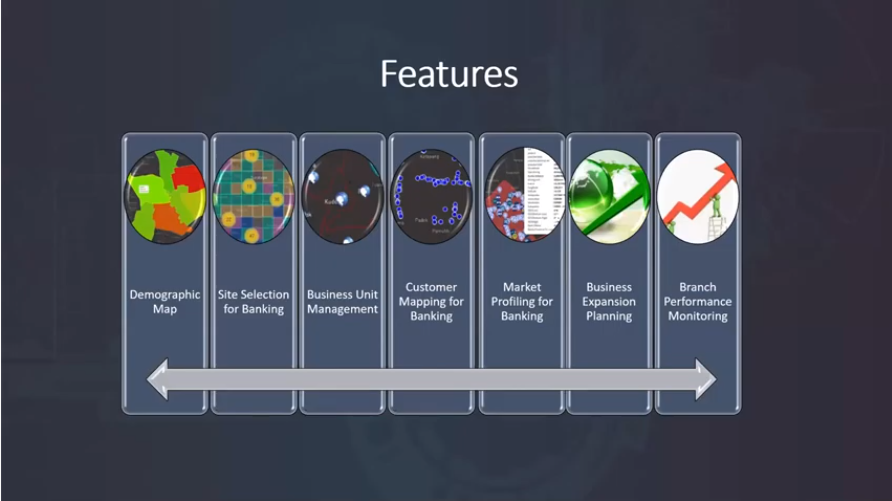 The forum received positive feedback from the participants. As some participants raise some questions and shows the interest on the topic. SuperMap Representative Indonesia are going to hold another event series of webinar on this month. We hope to see you soon on the upcoming event!
For your further questions about the reports and SuperMap, please feel free to contact us via email: biz@supermap.com
To review the reports in Video, please find below:
Unlock New Insight of Data-Driven Maps with Location Intelligence
To download the reports in PDF, please find below:
Spatial Today_SuperMap Solution for Retail Banking