From 27 October to 3 November, The 2nd International Workshop of GIS Technology and Application was held in Beijing.The workshop was co-sponsored by Chinese Society of Geodesy, Photogrammetry and Cartography and International Federation of Surveyors (FIG), organized by SuperMap Group, and hosted by GIS International Training College of CSGPC and GIS College of SuperMap University.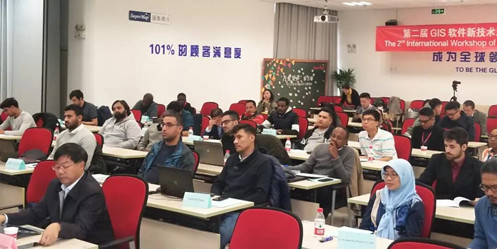 The aim of the workshop is to positively respond to the "Belt and Road" initiative and to strengthen international exchanges in the fields of surveying and mapping and geographic information system, and to promote mutually beneficial cooperation in the fields of technology, commerce and education between China and other countries in the world.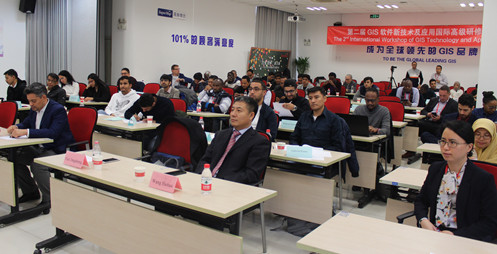 Fan Jingsheng, Deputy Secretary General of Chinese Society for Geodesy Photogrammetry and Cartography, Zhang Jixian, Vice President of the International Federation of Surveyors (FIG), Zhong Ershun, Chairman of the SuperMap Group, and Wang Haitao, President of the SuperMap International, attended the opening ceremony. Fan Jingsheng and Zhang Jixian expressed their warm welcome to 55 participants who were from 18 countries in the opening speech, and hoped workshop would promote friendly relations, strengthen technical exchanges and cooperation, and promote the widespread application of cutting-edge GIS technology worldwide.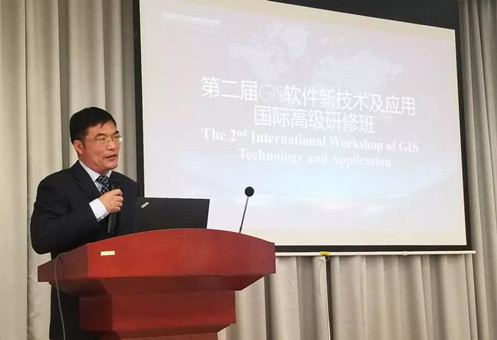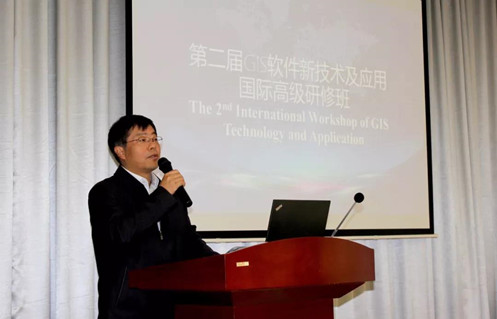 Mr. Zhong Ershun, Chairman of SuperMap and Tang Guoan, Professor of Nanjing Normal University, respectively, made the theme report "The Key Technology of GIS Software and the Trend of Development" and "The Global Application of GIS", which opened the 2nd workshop and made good starts for the following courses.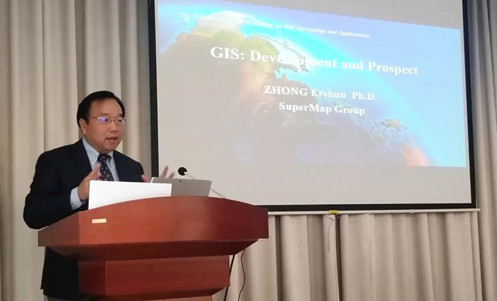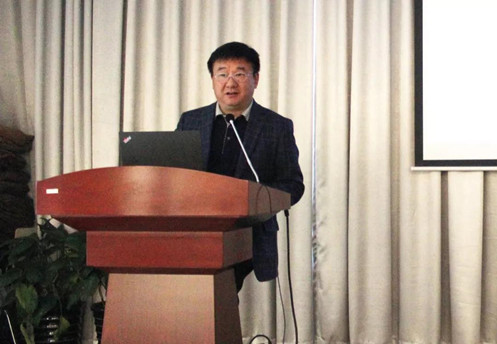 In the next 7 days, experts and professionals from various industries discussed topics such as GIS and AI, big data GIS, 3D GIS, BIM and other technologies for innovation and integration, and shared GIS technology in natural disasters, rich applications in cadastral management, "one map" and other fields.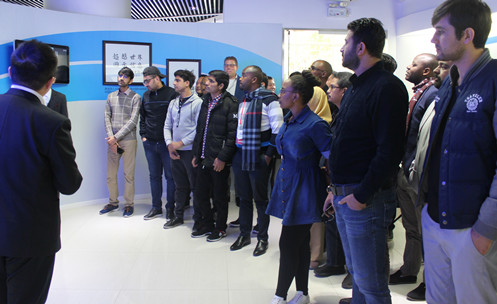 The International Workshop of GIS Technology and Application would like to express thanks to participants from all over the world and appreciate all the contributions and supports from you. We are looking forward to seeing more friends to come and join in this wonderful workshop in the next year.