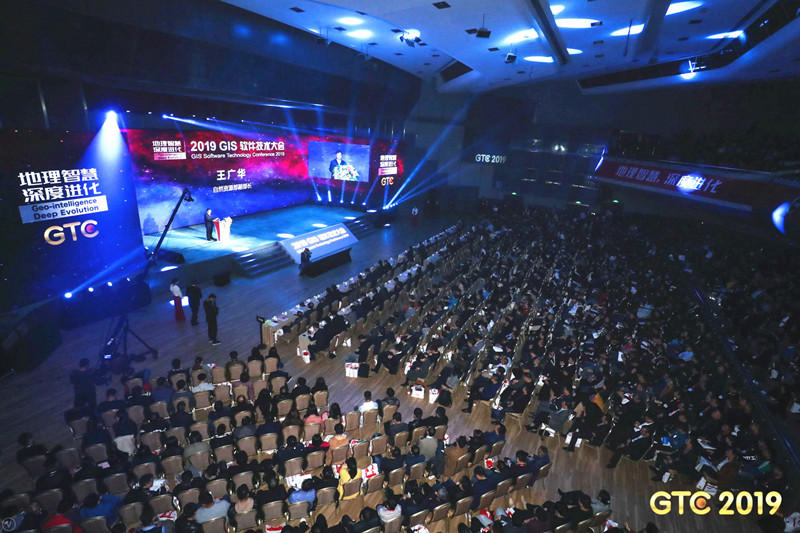 From 30 Oct to 1 Nov, GIS Software Technology Conference 2019 (hereinafter as "GTC 2019") was successfully held at Beijing International Convention Center, with the theme of "Geo-intelligence, Deep Evolution". The GTC 2019 focuses on the evolution of new technologies, new ideas, and new models, shares the international latest research results and innovative solutions of GIS, conducts peak dialogues, and jointly explores new trends in the development of industry with leaders and experts from government agencies, research institutes, universities and enterprises in countries and regions around the world.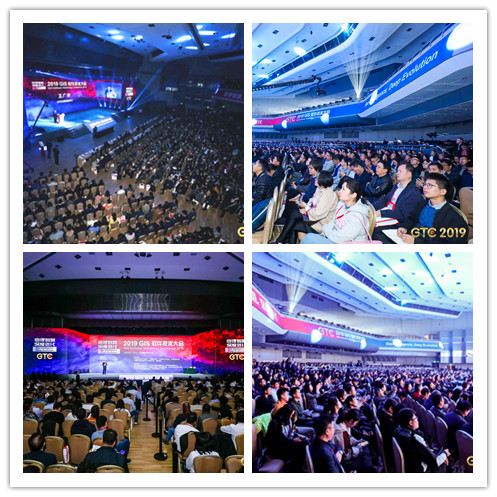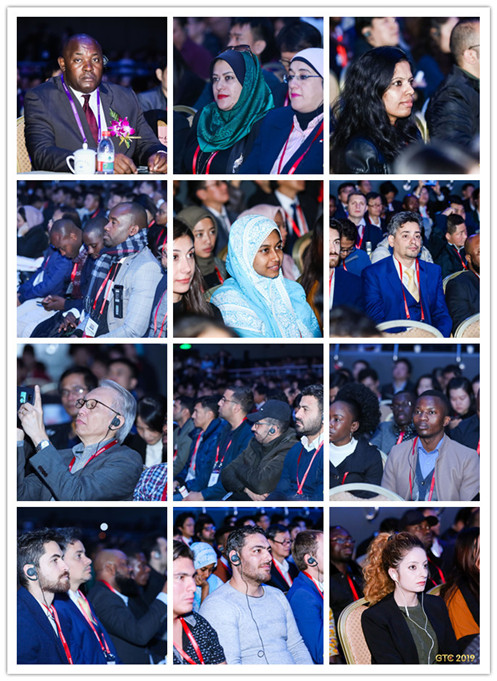 Wang Qinmin, Vice-chairman of the 12th CPPCC national committee, Xu Guanhua, Academician of Chinese Academy of Sciences, Wang Guanghua, Deputy Director of Minister of Natural Resources and other important guests, like over 200 guests from 50 countries (France, Germany, South Korea, South Africa, Brazil, etc.) attended the conference.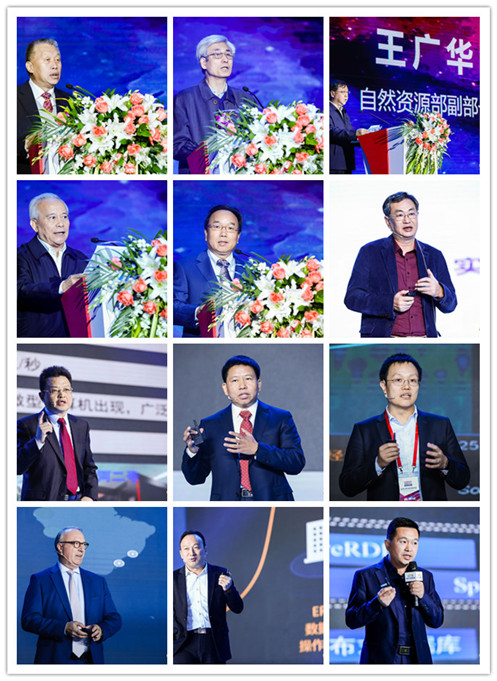 On the first day of GTC 2019, 11 reports were delivered by academicians of Chinese Academy of Engineering, government leaders, President of SuperMap and SuperMap global partners.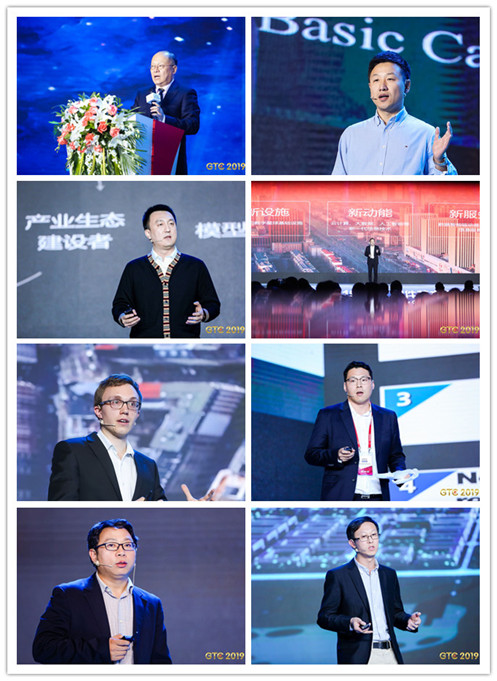 There were three product launch ceremonies. As one of the important partners of HUAWEI, SuperMap and HUAWEI launched platform integration for HUAWEI Wotu digital platform together, which will help HUAWEI and SuperMap jointly build a digital base in constructing digital China. Also, SuperMap and Alibaba Group launched the first "cloud native database + cloud native GIS" production platform. At last, SuperMap launched the brand-new product SuperMap GIS 10i to empower the geo-intelligence with AI GIS.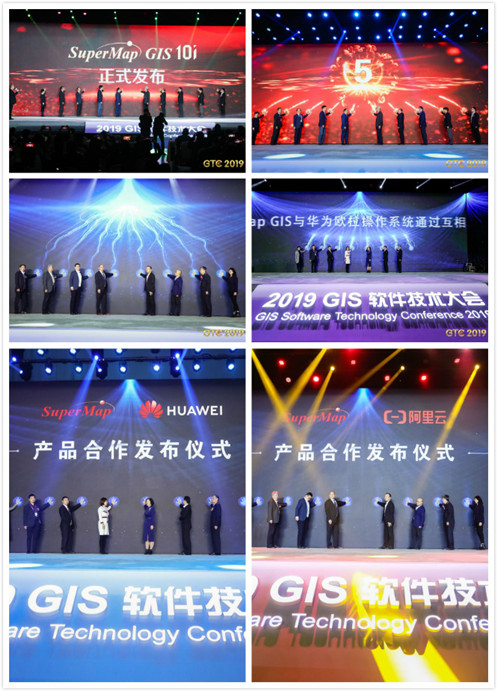 From 31 Oct to 1 Nov, 13 parallel sessions were held. For instance, the International Forum delivered 17 reports in one day and attracted about 130 participants. Based on the multi-interest, SuperMap made agreements on future cooperation with 5 universities and 6 companies from overseas.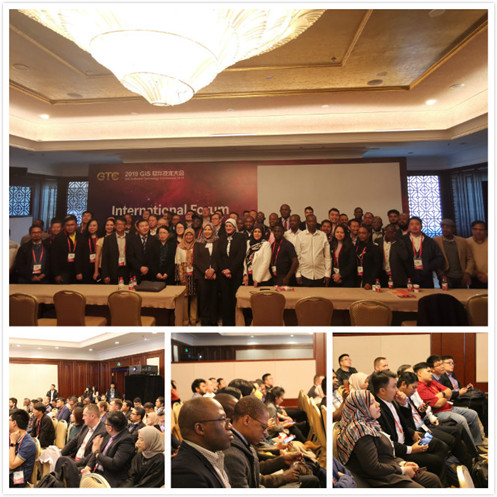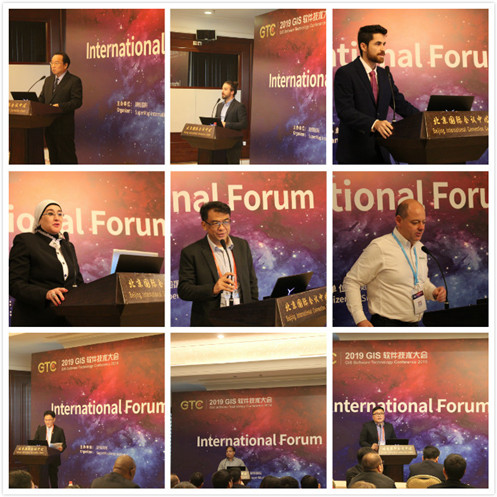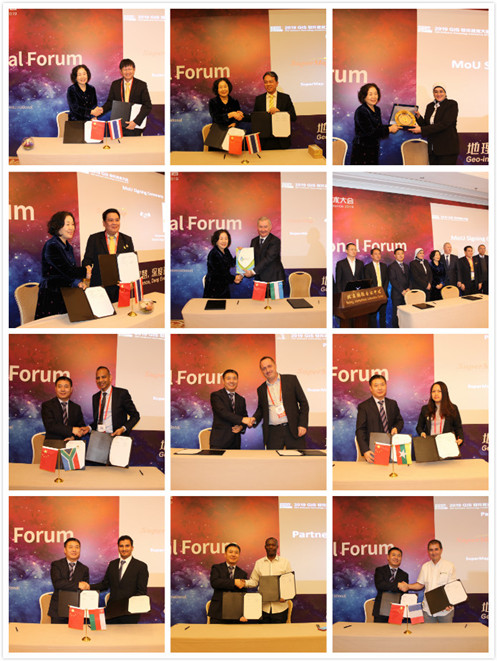 In the technology experience zone, about 30 partner companies exhibited with their latest technologies, products, solutions and equipment.