At 9 am on 17th September, 2019 InterGeo was officially opened in Stuttgart, Germany. Over 680 exhibitors participated in the event in the 10 major exhibition areas, covers 30,000 square meters.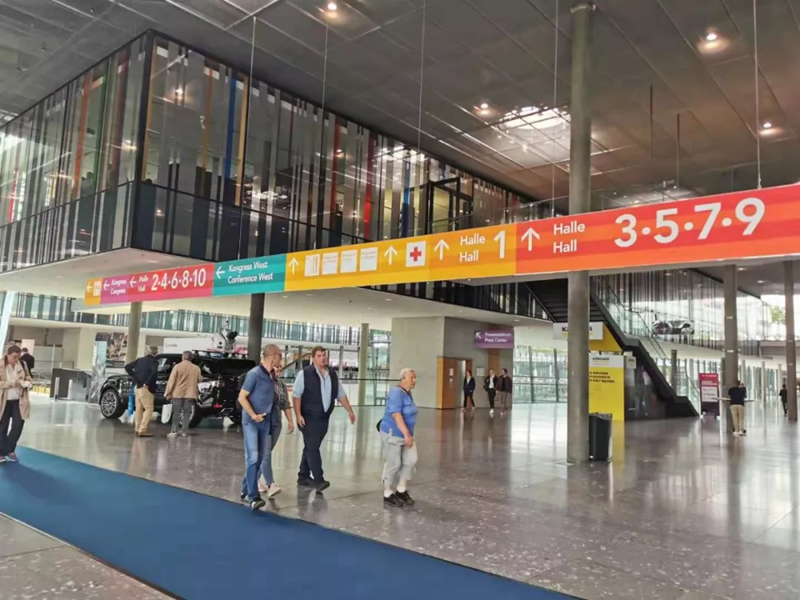 On the site, there are powerful exhibitor lineups, rich solutions, various surveying and mapping equipment, measuring instruments, and so on. Also, the 3D, data acquisition (point cloud, Oblique photogrammetry) technologies, VR, drones are the hot spots visited by most guests. SuperMap, as one of the representatives of software companies, shares the latest GIS technologies such as SuperMap 3D GIS, BIM+GIS, and Big Data. During the exhibition, SuperMap also had 7 wonderful reports on the theme of 3D Mesh Solution, SuperMap iMobile Solution and 3D Cadastral Solution in the "open forum" section of SuperMap booth all day.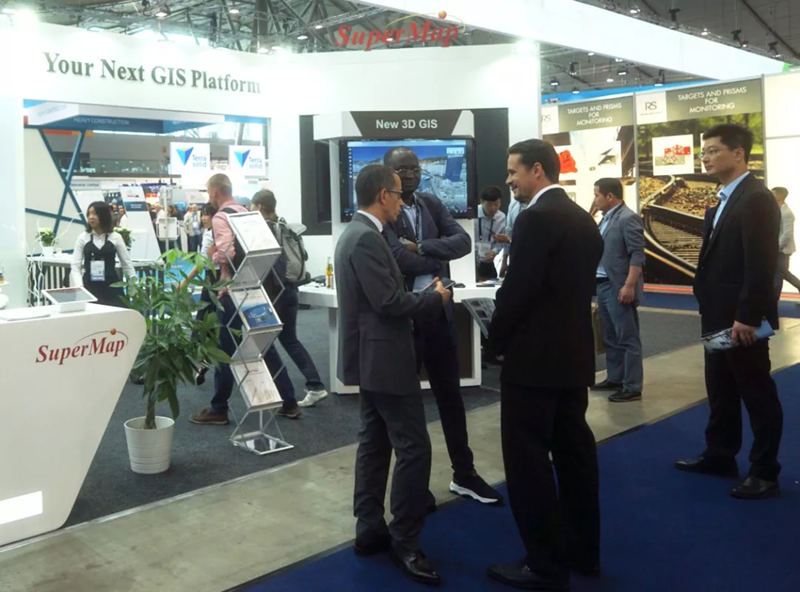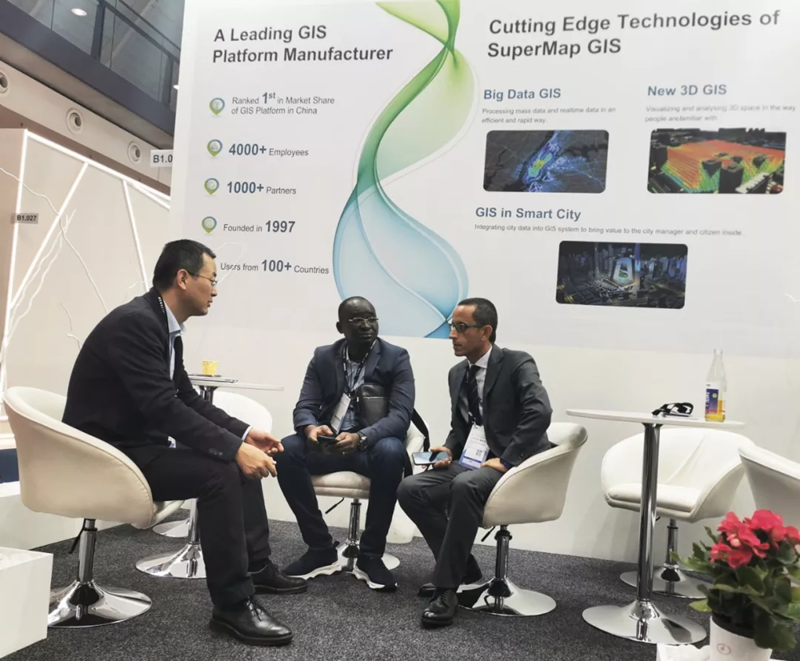 The international team of SuperMap and SuperMap global agent representatives welcomed and received friends form countries of Russia, Kazakhstan, Indonesia, Oman, Saudi Arabia, Philippines, etc. This year, many visitors have already knew and learned SuperMap GIS technologies and products in advance, thus the purposes of their visits in SuperMap are to further understand and experience the SuperMap GIS, as well as to ask questions to SuperMap technical engineers and conduct deep conservation with them. SuperMap is so glad to have all of you in the first day of the 2019 InterGeo!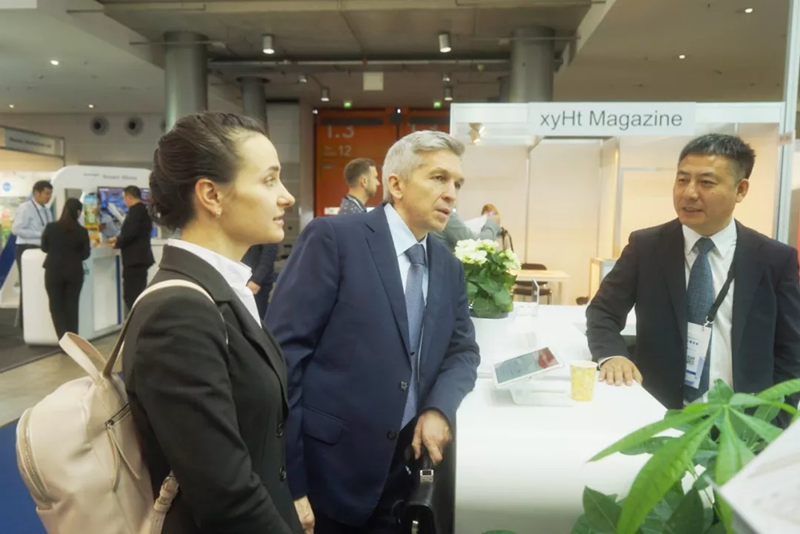 In the next two days of 2019 InterGeo, SuperMap will continue to welcome friends from all over the world with the greatest enthusiasm and efforts. Come and meet us in Hall 1-B1.040~