On 10th July, SuperMap welcomed a group of distinguished guests from the "Ministry of Science and Technology of the People's Republic of China-2019 International Seminar on Science and Technology Policies and Management". The total 22 scientific and technological officers, experts and scholars are from governmental departments and universities of Pakistan, Mongolia, Nigeria, Iran, Indonesia, Philippines, Algeria, North Korea, Cambodia, Thailand, South Africa. The visitors listened the introduction and the report from SuperMap and had a deeper understanding of GIS technologies and products in China.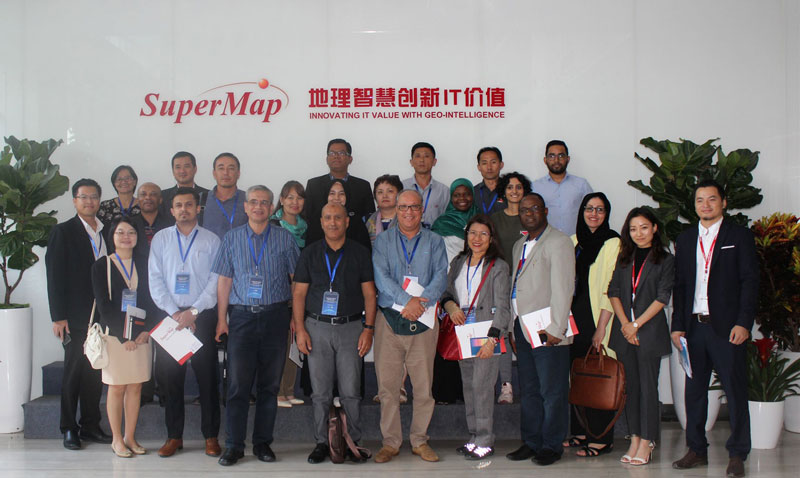 In SuperMap Exhibition Hall, Bill Li, the regional business manager of SuperMap International gave the overall introduction about the advanced SuperMap GIS technology and the development history. Also, in the Research & Development Center, SuperMap showed the research and development management system "Lean Agile R&D Management System" to visitors. As one of the most advanced systems in SuperMap, it guarantees the research and development processes and ensure the fast speed of software development.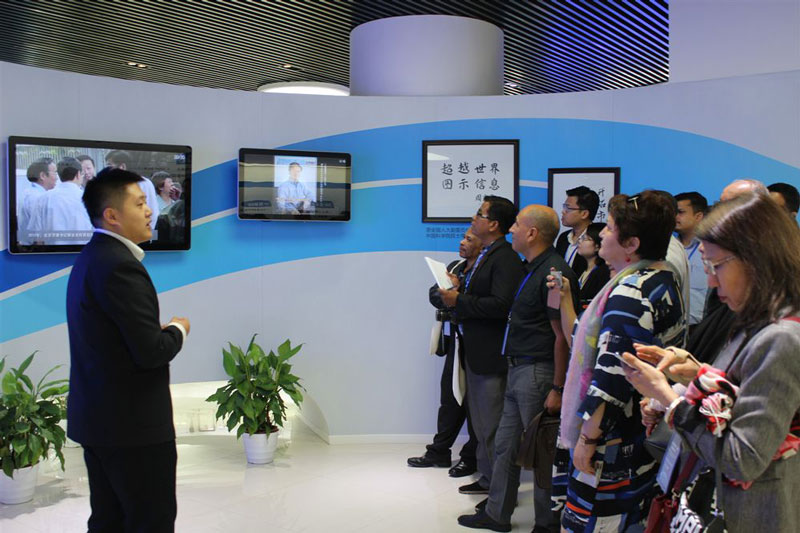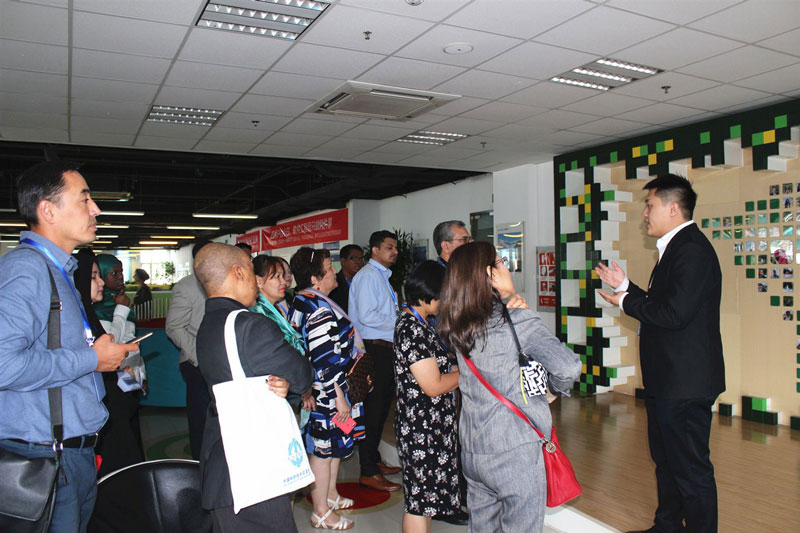 Then, Darizaw, the regional business manager of SuperMap International delivered a report with the theme of "An Introduction to the New Generation of 3D GIS Technologies". It fully displayed SuperMap key technologies, and solution cases worldwide. Based on the visiting and the report, the guests had good communication with SuperMap through the open discussion. They showed great interest and gave highly praised on SuperMap GIS and GIS technologies, and expressed the willingness to collaborate with SuperMap in the future.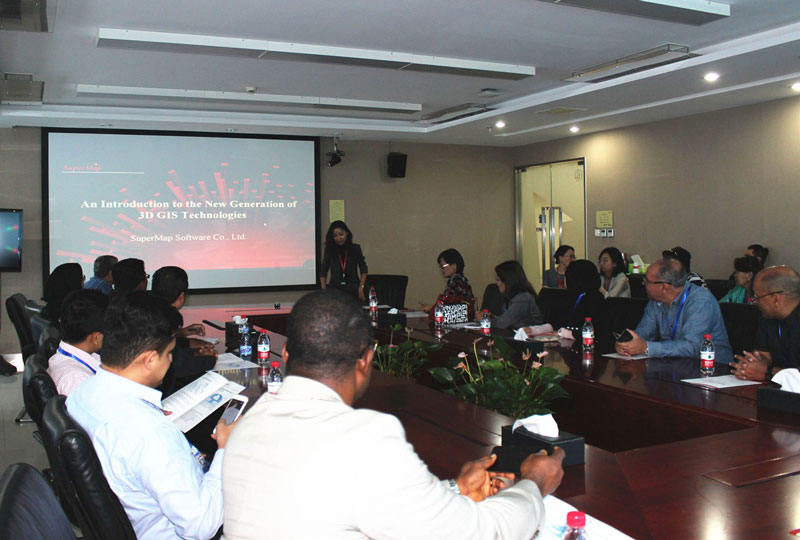 As one stop of the Seminar, SuperMap aims to deepen the understandings of visitors on the science and technology and the social development of China, to share scientific and technological innovations and experience, and to promote scientific and technological cooperation and exchanges between China and other countries.