1. The advantages of 3D urban planning decision system
The system supports various types of 3D data such as oblique photogrammetry model, 3Dmax model, laser point cloud, underground pipeline, and BIM data to be directly imported into the 3D scene to realize the fusion and docking of multi-source heterogeneous 2D data.
It is built on an open technical system and supports standard language development to help extend the existing functions of the system and realize applications on the C/S, B/S and mobile terminals. At the same time, based on the cloud computing architecture, the requirements of big data and complex 3D analysis of the 3D planning decision system can be satisfied.
2. The functions of 3D urban planning decision system
2.1 The auxiliary approval of project plan
The auxiliary approval of project plan is the action to manage, query and display the plan data in the 3D scene. The multi-window project can be compared with the screen and the user can adjust and compare different plans on the same screen to make the decision-makers more intuitively compare the advantages and disadvantages of each program and choose a better solution. It mainly includes functions of project plan management, query, object hiding, and split screen comparison.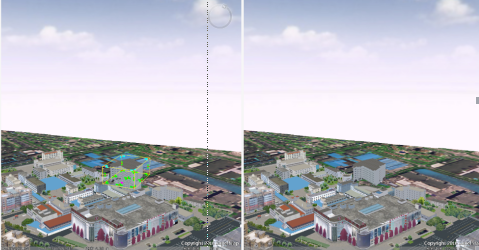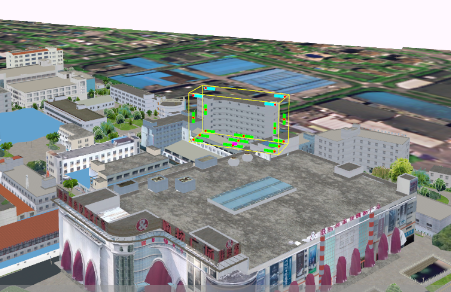 2.2 The analysis of 3D planning application
The 3D planning application analysis includes functions of controlling height analysis, the excavation and filling analysis, building density analysis, and floor area ratio calculation. It enables the decision-maker to quickly accept and process the 3D spatial data through observation, and clearly understand the situation of the project and the surrounding status.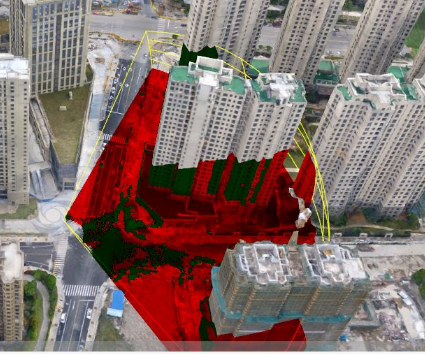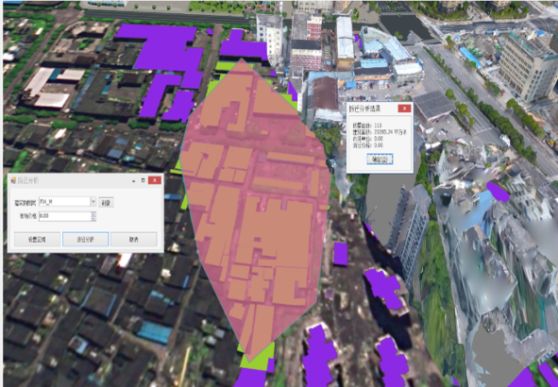 2.3 The functions of mobile
The mobile terminal system mainly includes 3D scene browsing, flight route browsing, layer control, perspective management, 3D scene query, and leadership handwriting instruction and exporting. The system supports the city status data and the project model data loading and browses in the 3D scene in the camera mode or the flight mode through the set flight route, and can also manage the key areas and key buildings through the perspective view. Users can query and locate buildings in the scene by inputting keywords and other information, and manage the underground pipeline data, the general layout, control regulations, and cadastral data. The system also supports the project leader to use the mobile device to add handwritten annotations to the project in the 3D scene, save the annotations and 3D scenes according to the real-time scene view, and output them into images.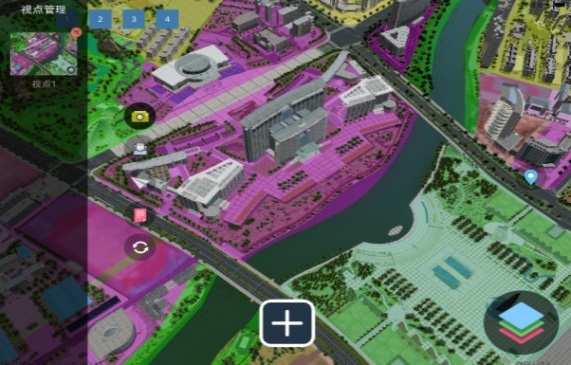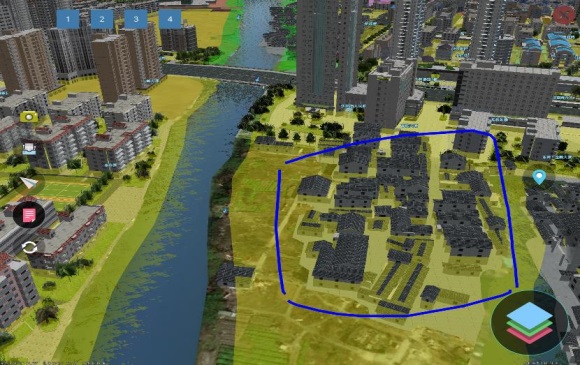 3D GIS Related Solutions
New 3D GIS Technology in Underground Water Management>
2D and 3D GIS in Natural Resources Management>
New 3D GIS Technology Supports the Construction of "Digital Twins" in Transportation>