SuperMap has formed a strategic partnership with several companies to provide teaching and training solutions for urban planning, architecture, civil engineering and other major students in universities. The applications improve the teaching quality of universities and stimulate the learning interest of students.
In universities, the related majors of construction engineering have strong practical connection with engineering practice. SuperMap and partner companies provide an electronic sandbox for universities that simulates the real site conditions. With this, students can roam freely according to the course schedule and find the projects they need to learn.
After finishing the study, students can also enter the corresponding test session to build a 3D dynamic interaction. Also, students can assemble and restore the implementation process of a project according to the project prompts to achieve the purpose of consolidating and testing the learning effect.
Map-reading system for architectural construction
From the whole building model to the certain components, it is more intuitive to study the composition of the building, component classification and structural style.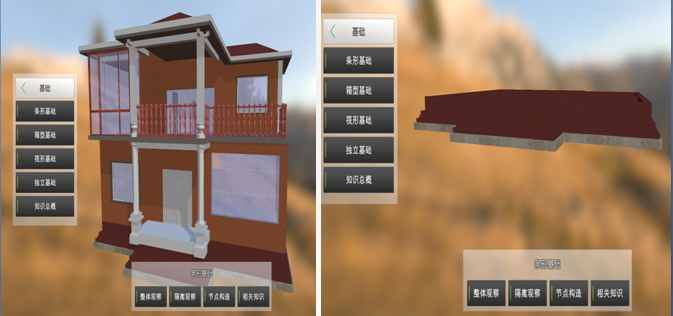 Figure 1 From the whole building model to the certain components
The system combines the construction drawings and on-site pictures to show students the relevant knowledge points of each building component, which enables the vivid and intuitive teaching method for easier learning and memory.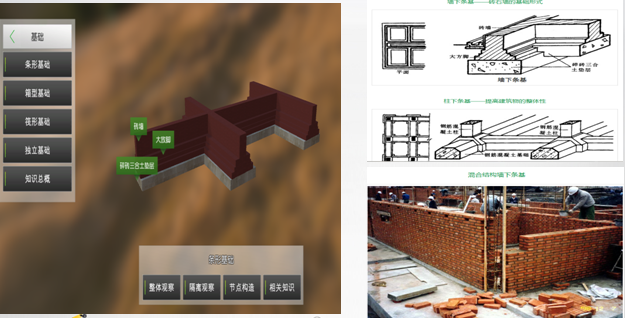 Figure 2 The building components
After-school training: according to the requirements of drawings and construction, the simulation construction of the building can be carried out, the students' reading ability can be improved, and the mutual matching principle between the components can be understood. The system can automatically scores and reminds mistakes based on the submitted results to help the learning of students.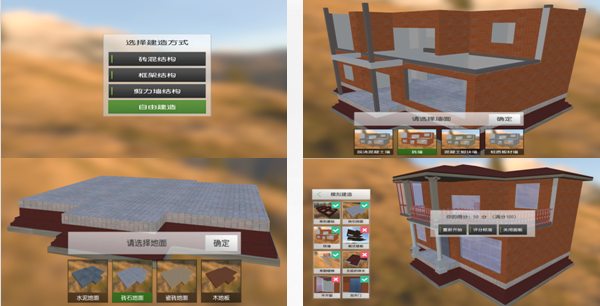 Figure 3 Building simulation construction