Jiuhua Mountain is one of the most famous Buddhist mountains. Faced with the increasing pressure on tourism service and management, Jiuhua Mountain Scenic Area, in collaboration with SuperMap, built a Jiuhua Mountain geographic information sharing platform. It utilizes cloud computing, big data, Internet of Things, new-generation of 3D technologies, etc., follows a unified space-time benchmark, and integrates various basic geographic data and thematic data of the scenic area. This platform carries out unified management and provides sharing and application services of information resources. Meanwhile, based on the sharing platform, a smart tourism service system has been built to provide tourists with intelligent travel services including food, housing, transportation, travel, shopping and entertainment.
Scenic area perception with One-Map, Total space integration
Build the geographic information sharing platform of Jiuhua Mountain Scenic Area to promote resource integration and sharing. A high-precision, high-definition image map, topographic map, and a 3D oblique model of the whole area covering 67 square kilometers with a height difference of nearly 1,400 meters have been built. The whole area has been fully covered for the first time. At the same time, the business data of nearly 20 departments in the scenic area is accessed, forming more than 80 thematic resources in 7 categories, and building a data center in the scenic area with rich data resources to promote data sharing and business exchanges among various departments.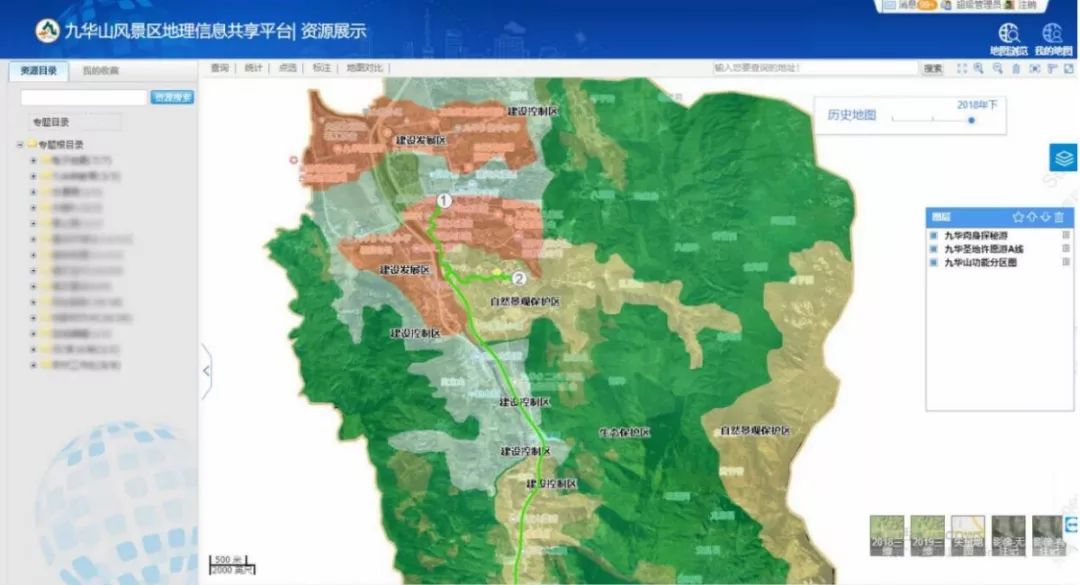 Sharing platform-thematic data
1. Multi-temporal imagery orthophoto data
Historical imagery data comparison
Multi-temporal imagery data comparison supports the illegal construction supervision and management of the scenic area.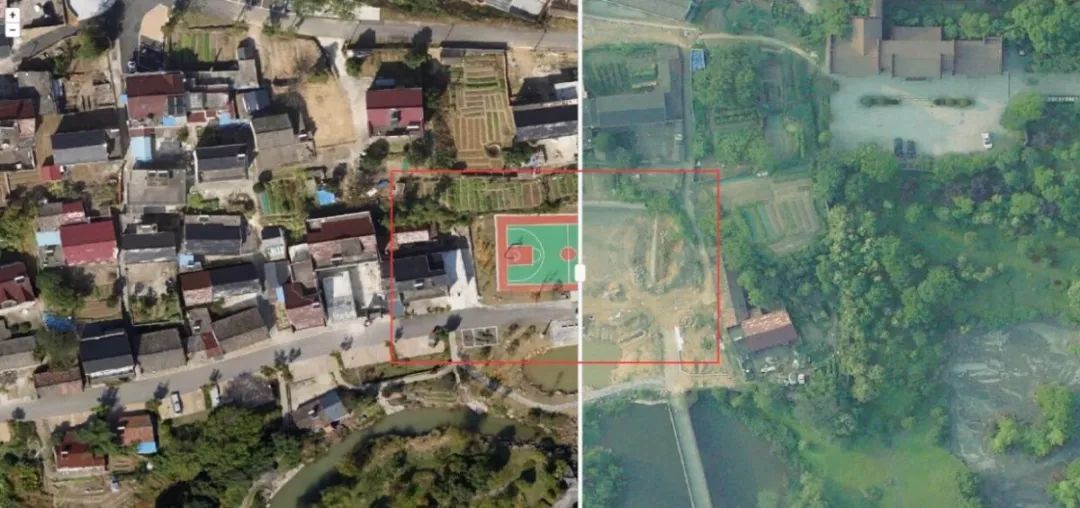 Orthographic imagery data of centimeter-level UAV flying in the scenic area
2. Jiuhua 3D oblique Model
To adopt a 3D data acquisition scheme of three altitudes + multiple sets of hardware equipment + air-ground integration to achieve full three-dimensional coverage for the first time.
Provide a database for the simulation digital sand table of the scenic spot, the tourist experience center, and the virtual simulation tour construction.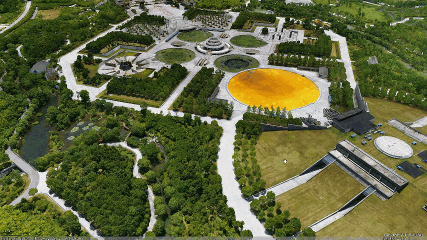 A corner of the global 3D oblique model of Jiuhua Mountain
3. Refined model of key scenic spots
Virtual scenic spots, refined modeling, and refined models of 14 key scenic spots have been built.
Multi-dimensional shuttle and three-dimensional space bring more possibilities to smart tourism.

3D oblique model of key scenic areas
4. Tourist source data analysis
Tourist source heat map + big data analysis
Assist in the operation of the scenic area, precise tourism promotion, and product upgrades.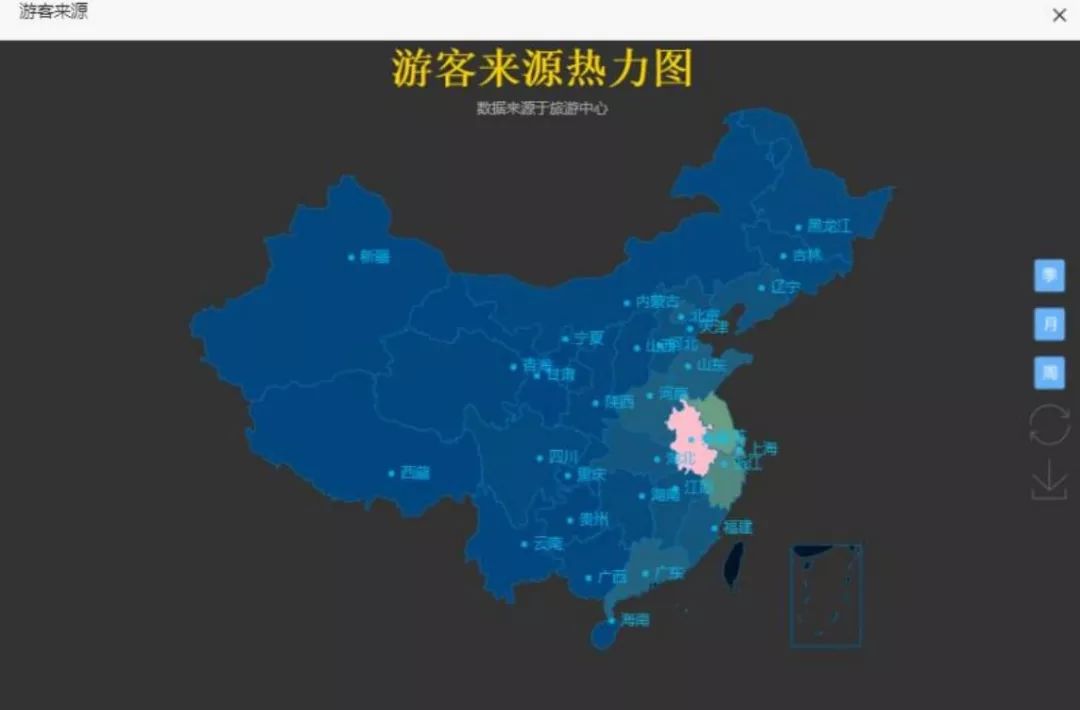 Heat Map of Tourist Sources
5. Scenic spot live broadcast + video data
Scenic live broadcast, panoramic map
Establish a data application platform and use data to guide market demand
Panoramic map

Attraction scenery live broadcast
Scenic area management with One-Map, Jiuhua Mountain geographic information sharing platform
The geographic information sharing platform of Jiuhua Mountain Scenic Area manages the spatial and temporal information resources in a unified manner. It provides a unified service interface for different departments, and fully integrated, automatic and intelligent public services to the outside world, forming a unified geographic information resource service center and application development, sharing and exchange management center for Jiuhua Mountain.
Smart tourism Service with One-Map
Through the results generated by the spatial database and the sharing platform, the smart tourism service system is based on the geographic information sharing platform. It offers comprehensive tourism information services through the basic geographic information services provided by the platform that is invoked through the PC terminal and WeChat terminal.
The system provides tourists with scenic navigation guidance, boutique tourist route recommendation, scenic spot roaming, scenic spot audio guide, parking guide, scenery live broadcast, scenic spot ticket purchase, traffic control reminder, etc.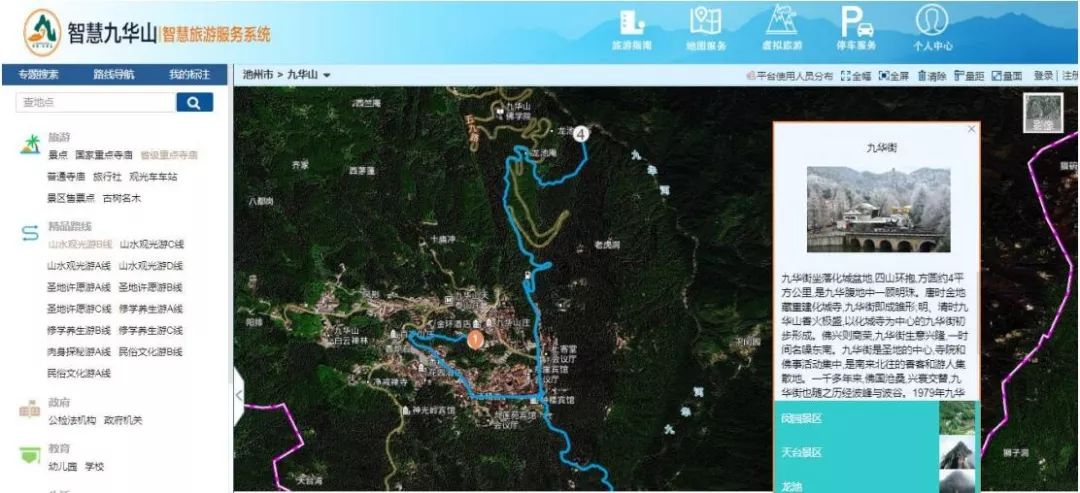 Boutique Route Recommendation

Author: Hu Zhi; Hu Renyu, SuperMap Application Business Group