As urbanization advances rapidly, businesses related to urban management expand swiftly. If we have a middle platform product that can not only support the integration of all types of urban management data but also promote the quick building of smart city applications, the amount of work in building the smart city will be remarkably decreased.
SuperMap CIM Development Support Platform is perhaps a good choice for you!
City Intelligent Modeling (CIM) was firstly put forward in 2015. CIM is an organic synthesis of 3D urban space model and urban dynamic information. It integrates Build Information Modeling (BIM), Geo-Spatial Data (GSD) and Internet of Things (IoT) data and forms a comprehensive data processing and computing platform. At present, the most commonly used definition is City Information Modeling. CIM lays a solid foundation for the efficient management of urban data with its powerful data processing capability.
As a middle platform product, SuperMap CIM Development Support Platform, with the basis of BIM, GSD, IoT data, integrates the data related to urban management, adopts the micro-service structure, and employs a new generation of 3D GIS, distributed space computing, cloud native technology in order to realize the integration, management and exhibition of multi-source and multi-digit data and the swift building of CIM+ urban management applications and satisfy the need of building smart city in data management and application construction.
01
Data Middle Platform: Multisource Data Integration Management
Data Collection
This platform integrates basic geographic data, public thematic data and IoT real-time perception data. The data not only comprises the conventional GIS data such as traditional surveying and mapping data and new-type surveying and mapping data, but also Internet-based geographic location data, real-time streaming data based on Internet or IoT, new-type surveying and mapping data based on oblique photography, BIM and laser-point cloud, and diversified new types of data based on unstructured videos, pictures, documents, etc.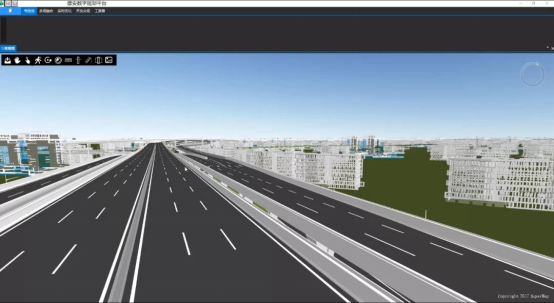 BIM Data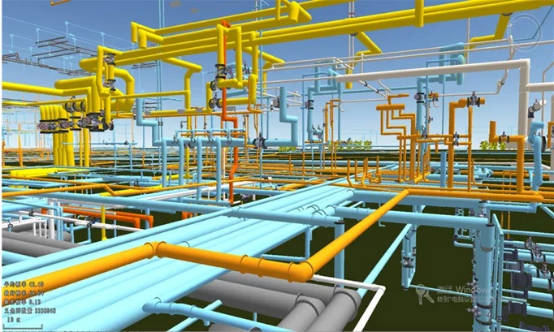 Mass Modeling Data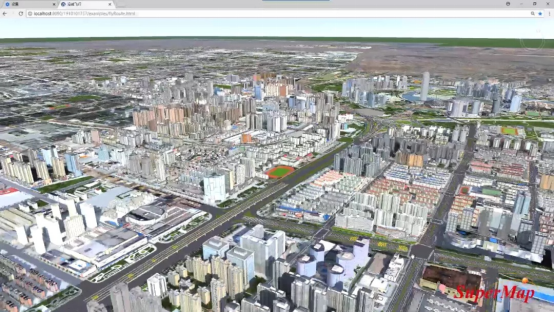 Oblique Photography Data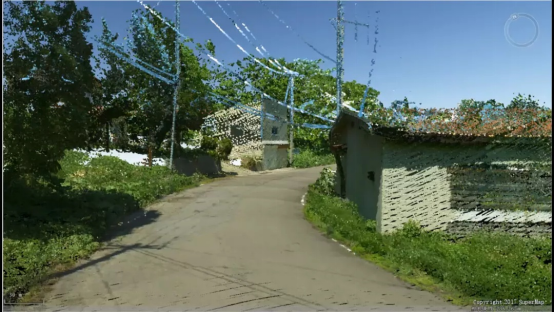 Laser-point Cloud Data
Data Integration
It is of great practical significance to efficiently integrate massive, different-source, different-resolution and heterogeneous data to decrease the building cost of CIM Development Support Platform and increase the service efficiency of urban data. Also, it is a necessary prerequisite for further analysis and mining based on CIM database construction and other deep-level applications. The breakthroughs in technologies of unified spatio-temporal standard, data matching and calibration provided by SuperMap GIS and S3M standard are the only way to realize the integration of CIM Development Support multisource data. In actual application, CIM Development Support Platform innovatively carries out the integration of the BIM/oblique photography and videos, oblique photography and terrain, BIM and oblique photography, BIM and terrain, and realizes the integrated display, analysis and query of multisource data in one scene.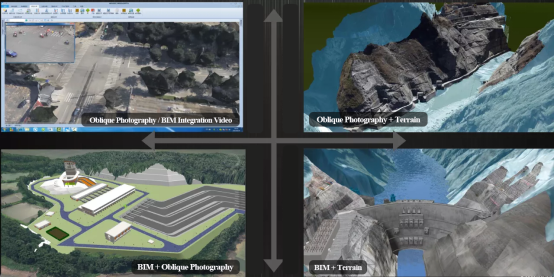 Multi-source Data Integration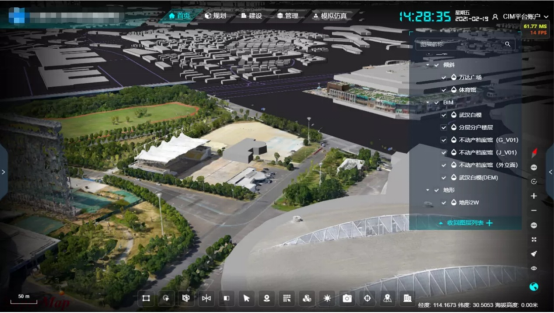 The Display, Query and Analysis of 2D and 3D Integration
02
Business Middle Platform: the Quick Building of CIM+ Application
CIM+ Application Building
SuperMap CIM Development Support Platform provides 9 types of APIs to support the CIM+ application development including construction projects, maps, data management, BIM model, 3D model, resource access, controls, data exchange and platform management. Plentiful APIs empower the development of CIM+ with high flexibility and fully satisfy the business needs of smart park area, smart urban management, smart emergency and smart transportation in smarty city construction. (All actual CIM+ application development requires multiple APIs for support and which APIS can be used depends on the situation.)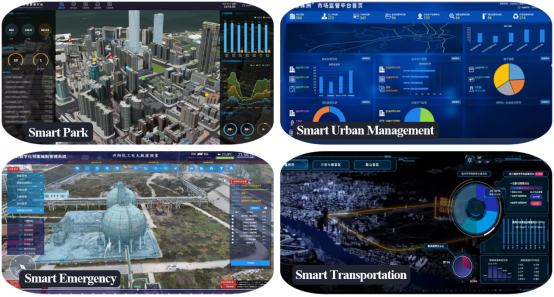 CIM+ Application Samples
The Management System of Planning, Approvement and Construction Based on Indexes
The platform utilizes the DIKW pyramid model (Data-Information-Knowledge-Wisdom). In this platform, according to the composition structure of the real world, the 3D twin data are classified and combined, and the digital translation of entity objects in the form of data is carried out in the virtual world, that is, entity database. The basic data is mined through certain analysis and statistical algorithms, that is, the index database. Based on the rules existing in the extracted information, mathematical modeling is carried out to reflect the change law of the real world, and impact factors are evaluated through the knowledge explored and the future is previewed through the change law model, that is, the model database. The platform will also help to optimize the present situation through the detection of the future and make relevant resources adjustments so as to improve the smart city construction. Meanwhile, based on the unified data model, the platform can enable the index calculation of urban spatial data. By creating a rule base, the platform enables the program examination and approval to be completed in a one-stop and automatic way. The high loading efficiency of million-level BIM model, combined with unified data model and rule base contribute to the direct approval of large schemes.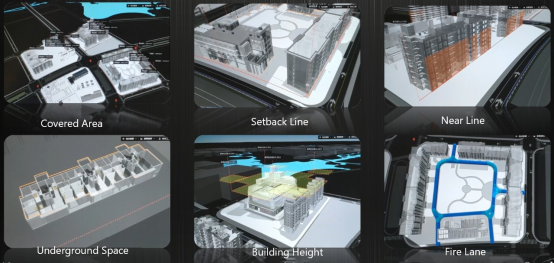 Index Database - Construction Indexes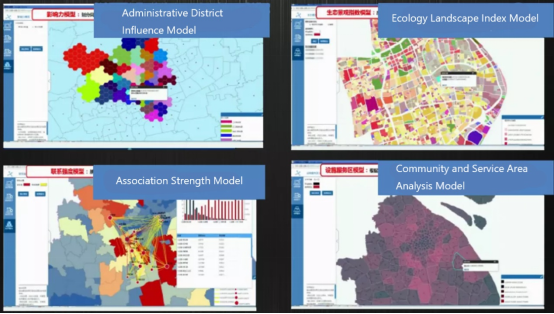 Model Database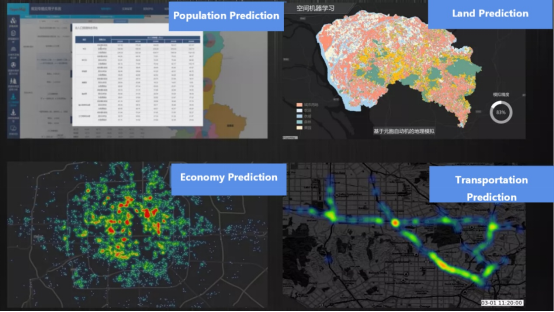 Knowledge Database – Urban Prediction
03
Conclusion
As an important basic and instrumental product of smart city construction, SuperMap CIM Development Support Platform, by means of data collection and integration, entirely supports the display of the full-area 3D real scene, and achieves the integration of ground and underground, interior and exterior, 2D and 3D, BIM and GIS, dynamic and static data, and thus builds a comprehensive system of 3D digital city. The platform, with plentiful APIs, supports the quick implementations of businesses related to smart city, and provides abundant business options for the multidimensional, multi-angel and layered construction of smart city.