Recently, SuperMap Research Institute officially launched the SuperMap CIM V2.0 SP2 version. Based on customer needs, the new version has been fully optimized in terms of smart device access, 3D visualization capabilities and application scenarios, providing a more convenient and personalized urban information model user experience.
01
Realize the access management of IoT devices to improve urban intelligent perception capabilities
SuperMap CIM V2.0 SP2 version adds a new IoT device access component to support the access and unified management of different IoT devices. It realizes two-way communication between the platform and the device, and can directly connect to the IoT platforms of major manufacturers, supports docking with onvif , LWM2M, MQTT+COAP and other protocol devices; supports the expansion and development of IoT device access with different types of protocols; after the IoT device is accessed, the device data can be quickly obtained, commands can be issued and executed, and the device data can be symbolized in GIS, and displayed visually in real-time. At present, this module has completed the docking of mainstream surveillance cameras, smoke sensors and mainstream IoT platforms, and will be expanded to support more IoT devices, protocols and platforms based on user needs.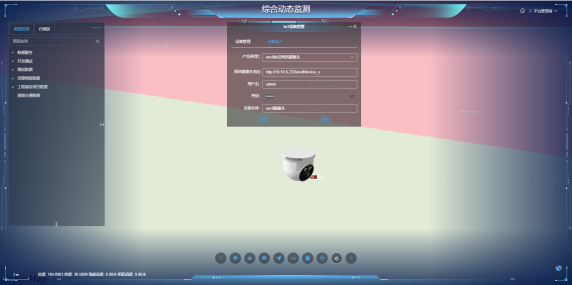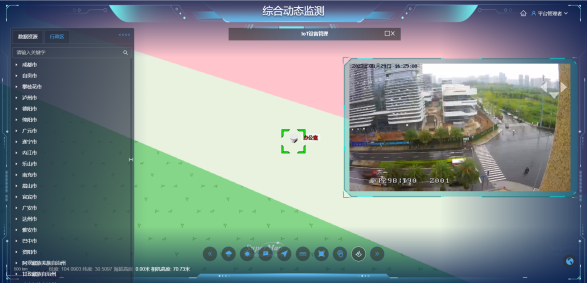 02
The 3D GIS capabilities are further enhanced to meet more high-realistic rendering needs
The SP2 version upgrades the platform's 3D SDK from iClient3D for Cesium to iClient3D for WebGL. It extends support for more 3D GIS functions, real-time and efficient accessing of large-scale multi-source heterogeneous 3D data, and 3D space query, 3D space analysis, 3D effects and other capabilities. It adopts a new 3D Web rendering engine with better realistic rendering capabilities. It supports massive multi-source heterogeneous 3D data through S3M, the open data format specification and better meets market applications in terms of all data and full functions.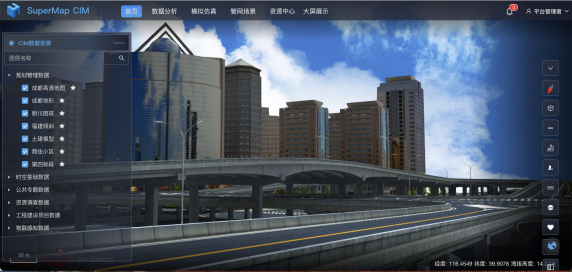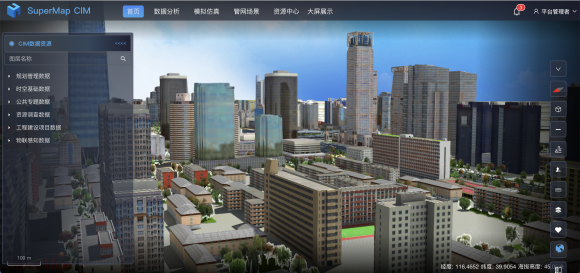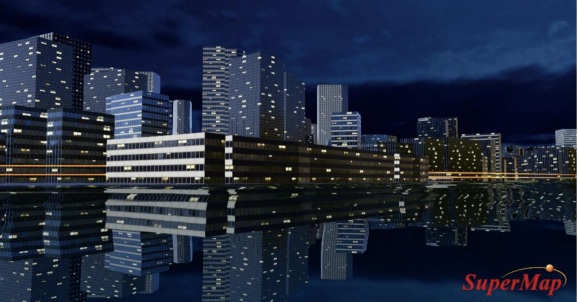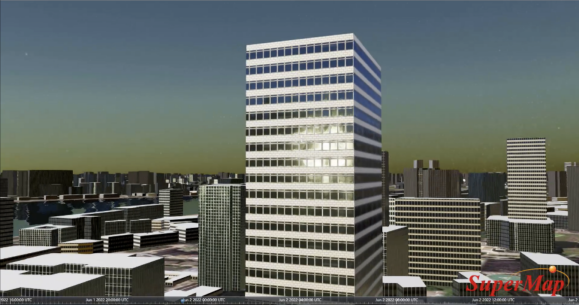 03
Empowering the expansion of industry application analysis scenarios
SuperMap CIM V2.0 SP2 version newly adds the pipe network application scenarios. Users can click to query pipe points and pipelines within the location range and view attribute information. It also provides burst pipe analysis functions to realize dynamic management, query and statistics, maintenance and updates, fault analysis and other functions of urban water supply and drainage pipe networks. The platform focuses on the business needs of housing and construction, further develops visual display and analysis scenarios for housing and construction information, and adds large screens for housing, population, and ecological topic information display to enhance the data display and analysis capabilities of the housing and construction industry and provide data for relevant decision-making.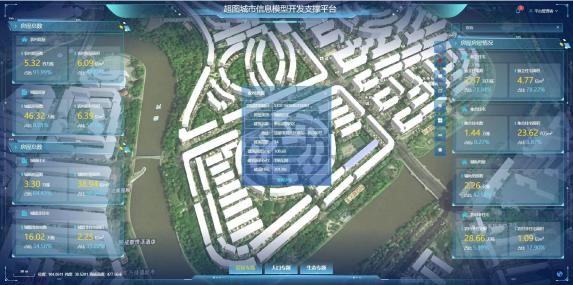 In 2021, SuperMap Software launched the first commercial version of SuperMap CIM. After three years of innovation, it has been significantly upgraded. At the data management level, the platform supports the aggregation, integration and management of multi-source data, providing fundamental support for urban models; in terms of scene construction, the platform forms a model of "3D scene + beautification component + analysis component", organically integrating "visible" and "usable" into the platform base. In addition, the platform also provides secondary development and expansion capabilities such as component customization, which has promoted urban digital innovation and development. SuperMap looks forward to empowering product upgrades through technological innovation, improving user experience, helping more cities achieve digital transformation and upgrading, and empowering urban smart decision-making!