In recent years, WebGIS technology is rapidly moving towards modernization, full functionality, and LowCode. SuperMap has built a multi-level WebGIS product technology form from the basic development tool to the top Web application.
In the SuperMap GIS 2022 product, there is a new breakthrough in the LowCode development technology of SuperMap WebGIS, which enables developers to build Web applications more conveniently and efficiently, and provides in-depth expansion support for industry customization needs.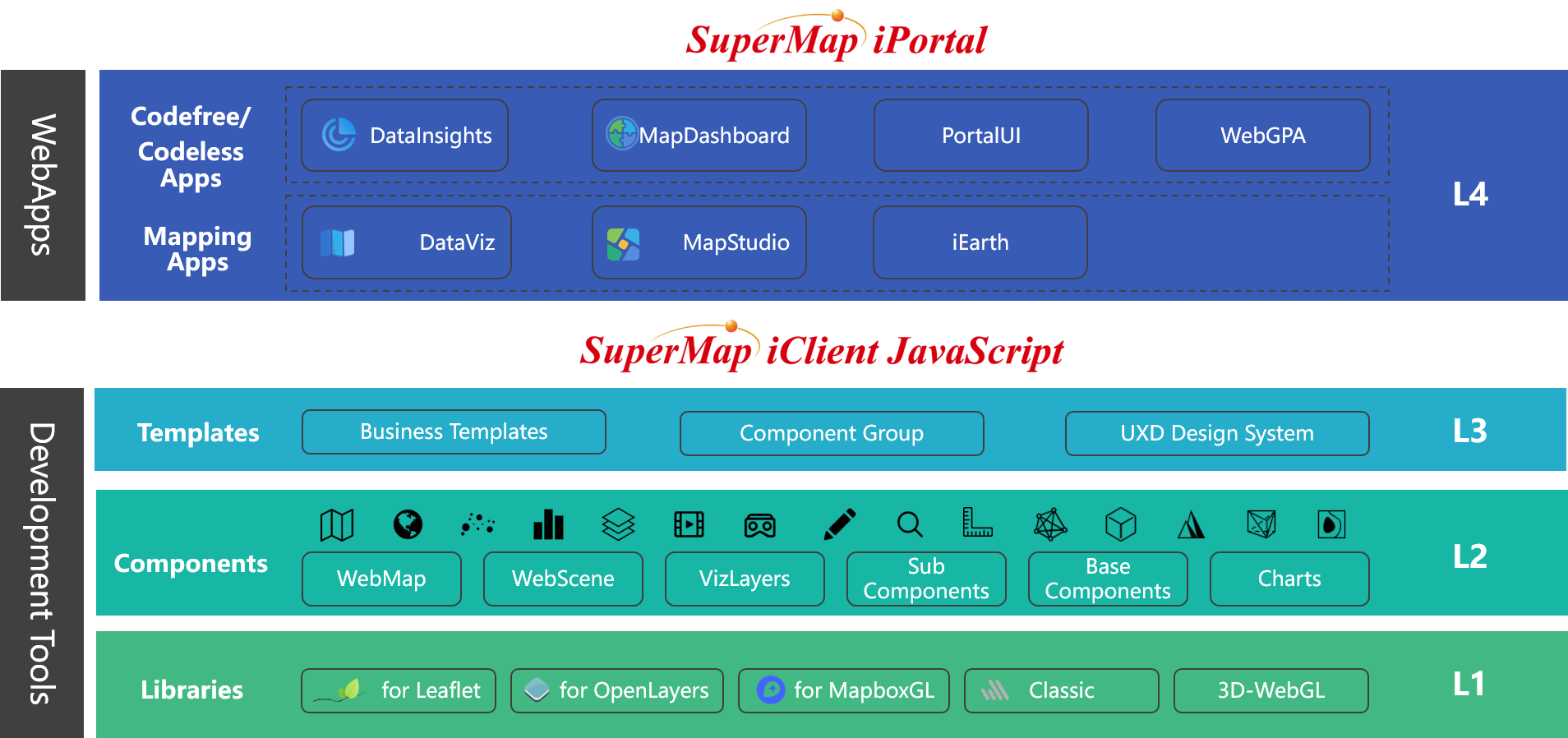 SuperMap WebGIS LowCode Products
New tools for WebGPA processing automation, new improved UI
In terms of data processing and analysis, SuperMap GIS 2022 provides the Web Geo-processing Automation (WebGPA) function module, which is supported by data management, spatial analysis, distributed analysis and other tools, and builds the process in a visual form. It can realize the automation of spatial data processing and analysis process without coding. WebGPA has added nearly 20 tools, such as K-means clustering, mean shift clustering, spatio-temporal geographic weighted regression, and more powerful analysis and processing capabilities; at the same time, the modeling page and some operation modes are optimized to make the user experience more friendly.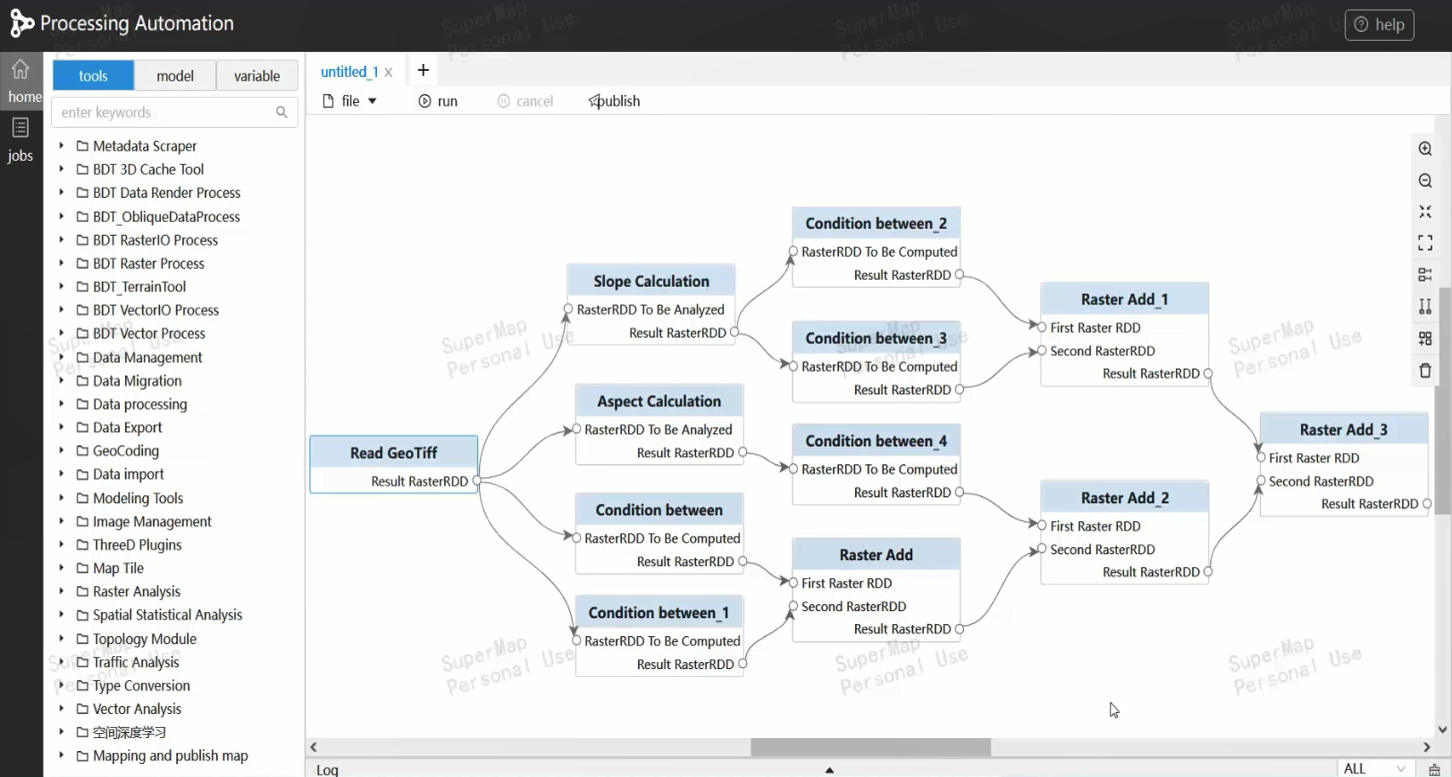 WebGPA processing automation
A new LowCode editor is added on the map dashboard to facilitate online in-depth development
The map dashboard WebApp has built-in rich templates and components. Through the graphical interface and simple interactive drag and drop operations, it can help users easily build large visualization screens for various industries and adapt to terminal devices of any size. In order to meet the in-depth customization needs of industry users, an important module - LowCode editor - has been added to the map dashboard WebApp of SuperMap GIS 2022 version, which can be used for online expansion and development of applications.
The LowCode editor supports customization and extension of any style of page elements. Like the browser's debugging tool, it can capture and locate page elements and DOM structures, and modify CSS styles online. The LowCode editor provides complete interactive events for maps, 3D scenes, videos and chart components. Event codes can be generated with one click. Developers with front-end development foundation can quickly get started. The LowCode editor also provides a variety of developer friendly features, including full lifecycle management, one-click event code generation, CSS full style modification, method/attribute intelligent prompt, online quick code execution, etc., to help developers write less code and code quickly.
New video enhancement components are added to the map dashboard to adapt to security and other industrial scenarios
In the SuperMap GIS 2022 version, the map dashboard WebApp has added video enhancement components to support docking with mainstream video monitoring equipment such as Hikvision and Dahua, and can create a visual dashboard application with video as the background. Compared with the traditional video components, the map dashboard WebApp provides basic interaction capabilities, such as superimposing monitoring point data, point selection interaction, etc., which can be applied to smart park management, security and other industrial application scenarios.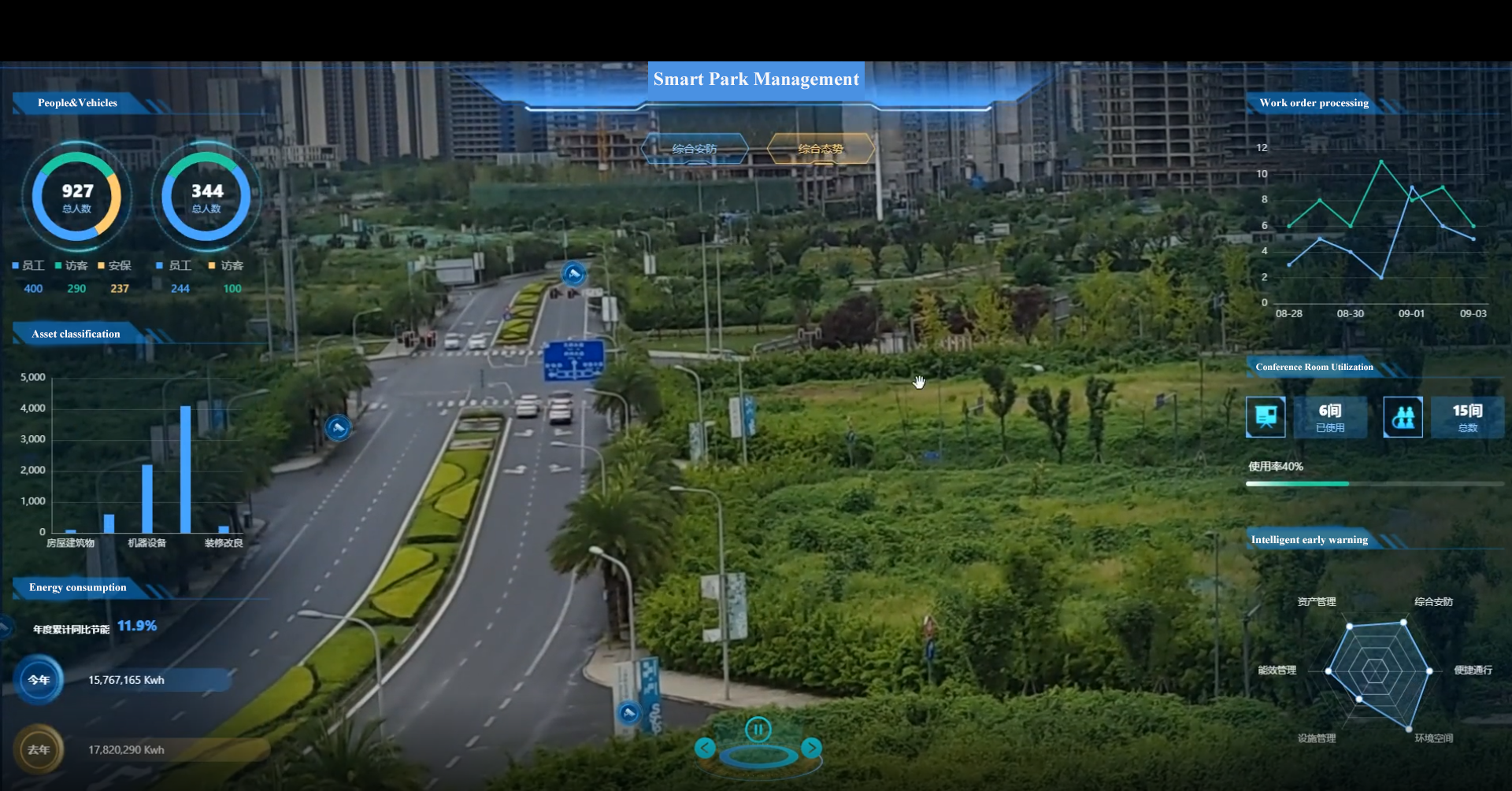 Map dashboard application with video as the background
A number of industry application templates have been added on the map dashboard to speed up code building applications
In the new version, more than 10 industry application templates have been added to the map dashboard WebApp used for the production of dashboard applications, covering more industries such as resources, environment, agriculture and electricity. The templates can support the adaptive layout of screens of different sizes, and can be accessed smoothly on the mobile end. Based on these industry templates, users can easily build dashboard applications for various industries.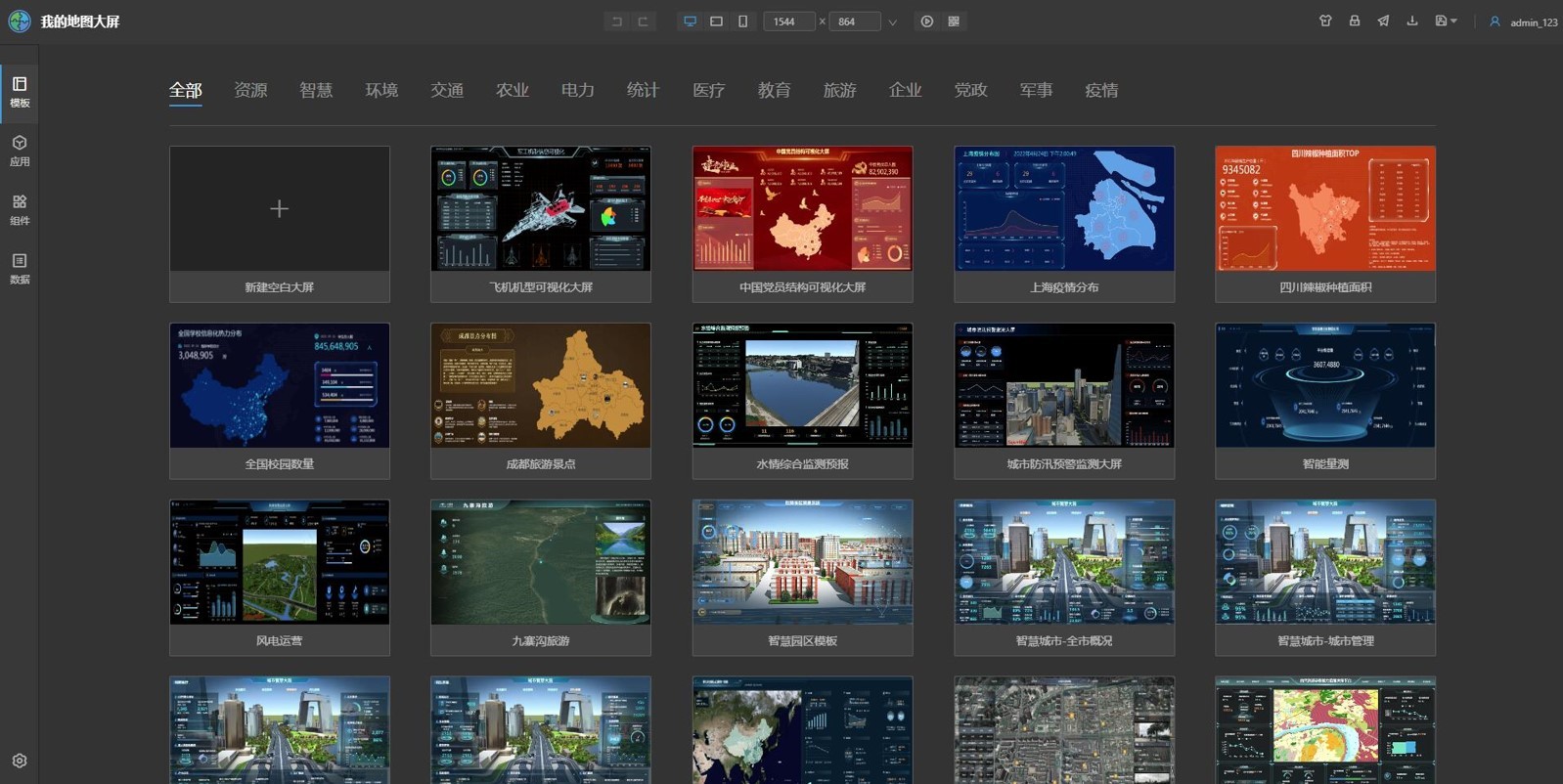 List of new templates on the map dashboard
To sum up, with the support of new technologies for LowCode development of SuperMap WebGIS, the capabilities of LowCode products have been enhanced to varying degrees. In addition, the new features of LowCode applications have been launched on the SuperMap Online site synchronously, and can be tried for free.
Explore now!
SuperMap Online Address: https://www.supermapol.com/