The 3D data visualization system provides 3D geographic information visualization and data information service. All government departments of Laoshan can share and use 3D real scene data, expand application areas and enhance the ability of government management and scientific decision making.
Multi-integrated and sharable data
This system integrates the 3D fine model data of Laoshan District, the social governance related business information and the district situation statistical data of Laoshan District, and can also access standard data of various thematic services. It can not only query and browse grid, architecture, population, monitoring and other information, but also carry out professional 3D spatial analysis. This system is a service application platform for daily work , as well as a display and publicity window for the results.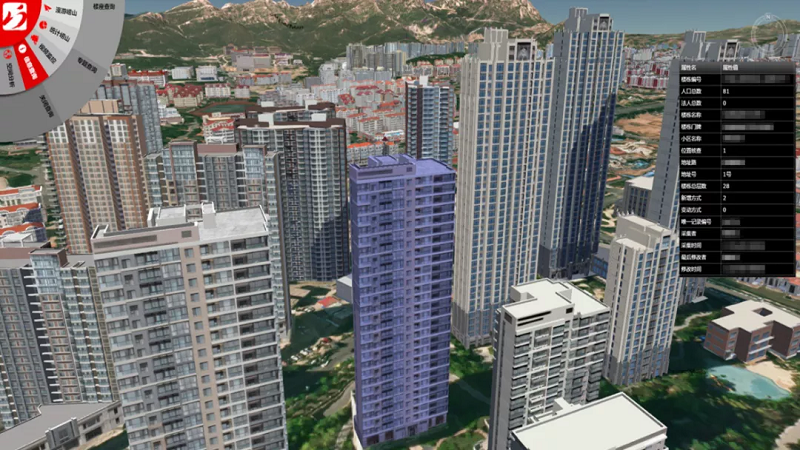 Data Integration Management
Innovative Functions
The ascending dimensional 3D visualization technology applied in this system is an ascending dimension of application analysis. With the help of 3D visualization technology, it can directly display and analyze the contents that are difficult to display and explain in 2D platform. This makes the application of government affairs based on geographic information more scientific, more targeted and more diversified.
Visualization analysis of regional population distribution
Efficient Application
The platform visually displays the situation of the whole Laoshan District in a 3D way, which facilitates the daily business work of urban governance related departments of the Laoshan District government and enterprises and institutions, and makes work decisions more efficient and scientific.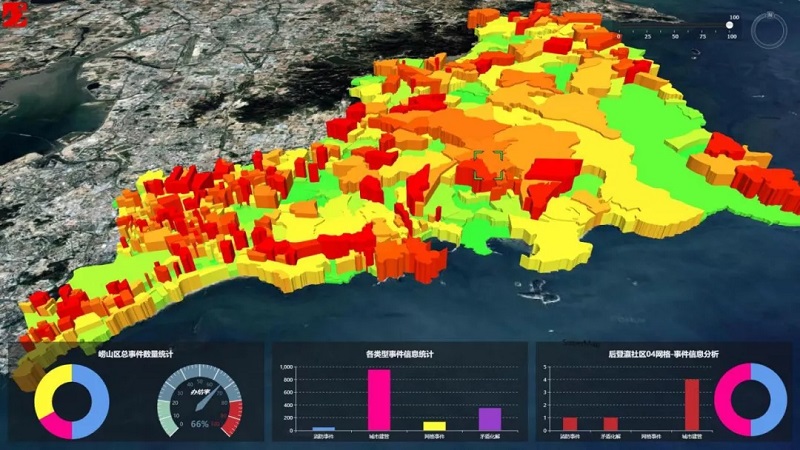 Visualization analysis of gridding social governance performance