At 11 am on May 29, Beijing time, SuperMap Forum Online Thailand with the theme "SuperMap GIS Technology Enhances Smart City and Transportation" was successfully held.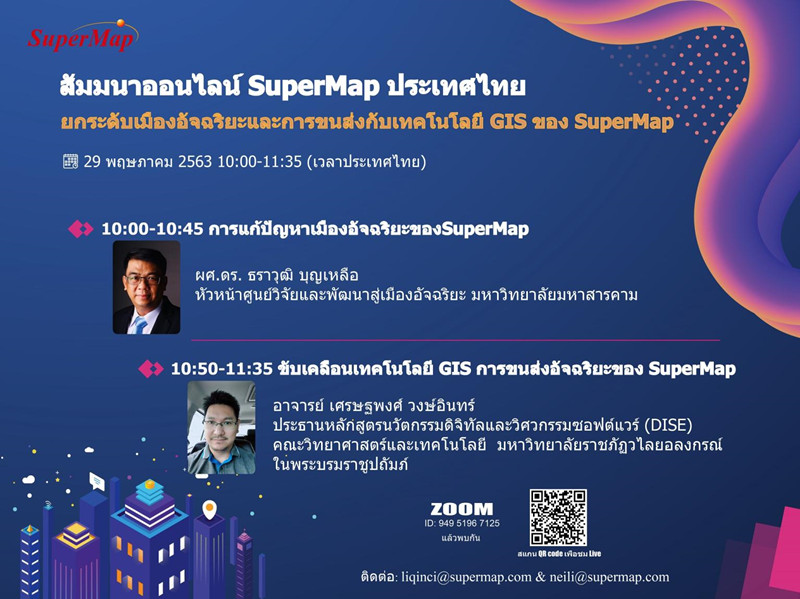 The forum invited Professor Tarawut of Mahasarakham University and Professor Sethapong of Valaya Alongkorn Rajabhat University under the Royal Patronage university to share the applications of SuperMap GIS technologies and products in smart cities, tourism and smart transportation.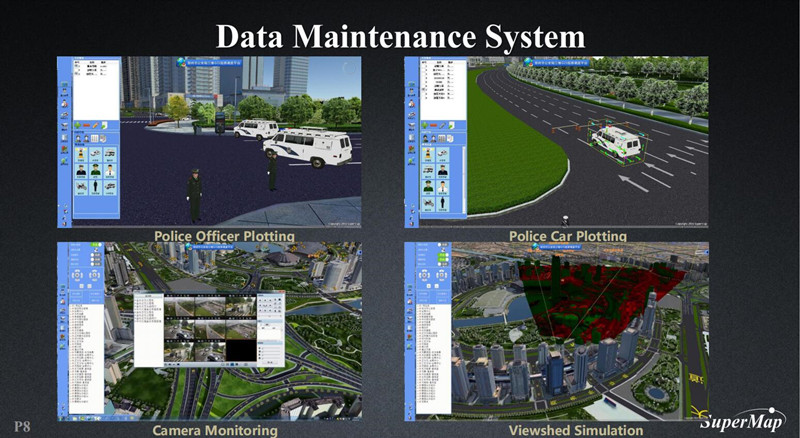 Currently, Thailand is carrying out large-scale construction of smart city projects, and it is expected that a number of smart city projects will be completed in 2021. The forum also invited the Chief Technology Officer of Thailand Digital Economy Promotion Agency to participate in the live broadcast to know SuperMap GIS technology, products and applications. The live broadcast introduced typical applications of SuperMap GIS technologies and products in the areas concerned by the Thai authorities, it provides local customers and partners with products and solutions that more meet their needs.
Also, for your further ideas and suggestions on forum topics, reports and other information, please feel free to contact us via email: zhangyuanyuan@supermap.com

To review the Webinar in Videos, please find below:
SuperMap GIS Boosts Transportation
To download the reports in PDFs, please find below:
SuperMap GIS Boosts Transportation