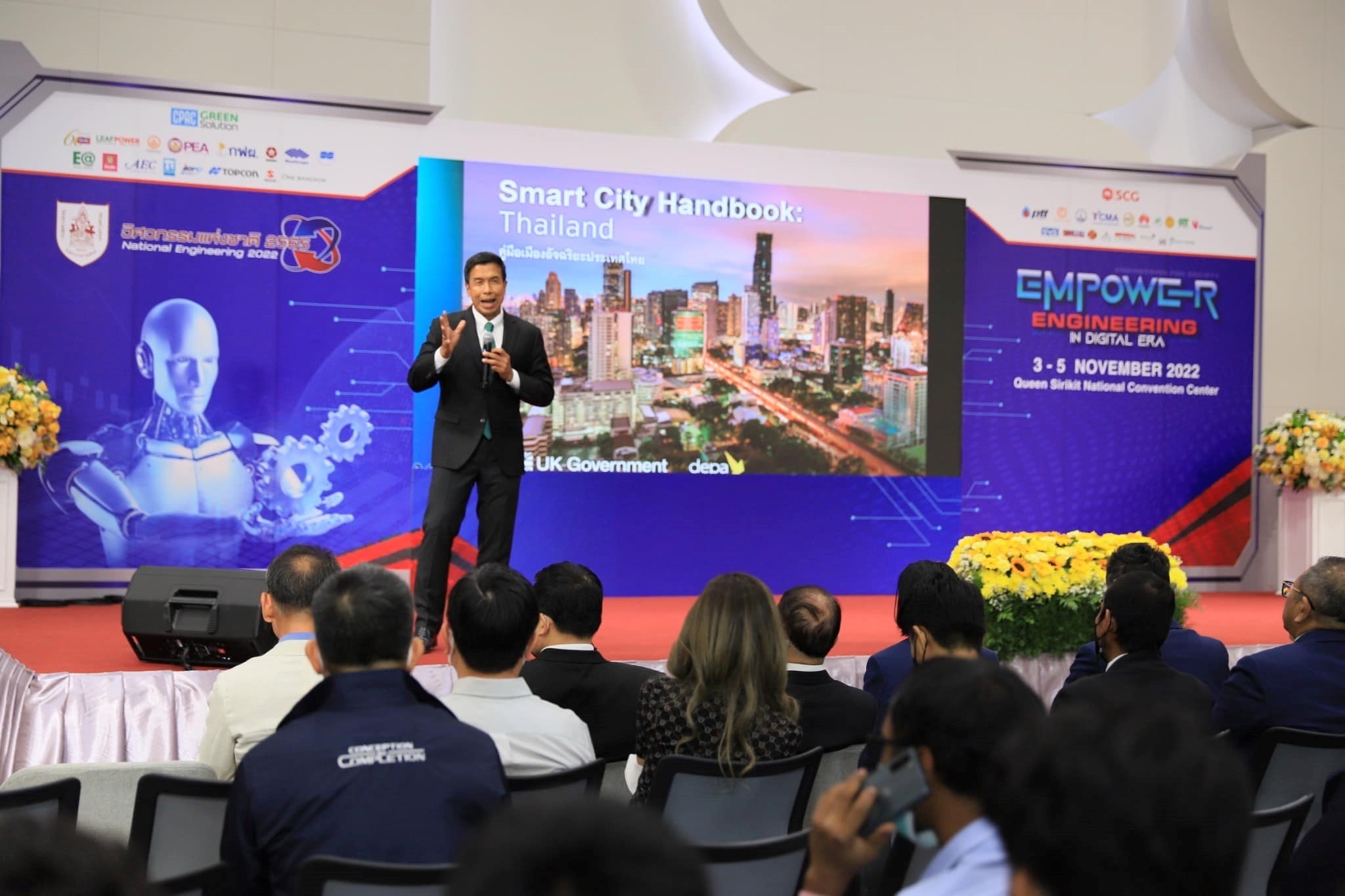 National Engineering 2022, held on November 3 to 5, 2022 at the Queen Sirikit National Convention Center, was organized by the Engineering Institute of Thailand Under the Royal Patronage of H.M. King Bhumibol Adulyadej (EIT). With the theme of Empower Engineering in Digital Era, it is the largest and most innovative engineering technology show and seminar of the year in Thailand.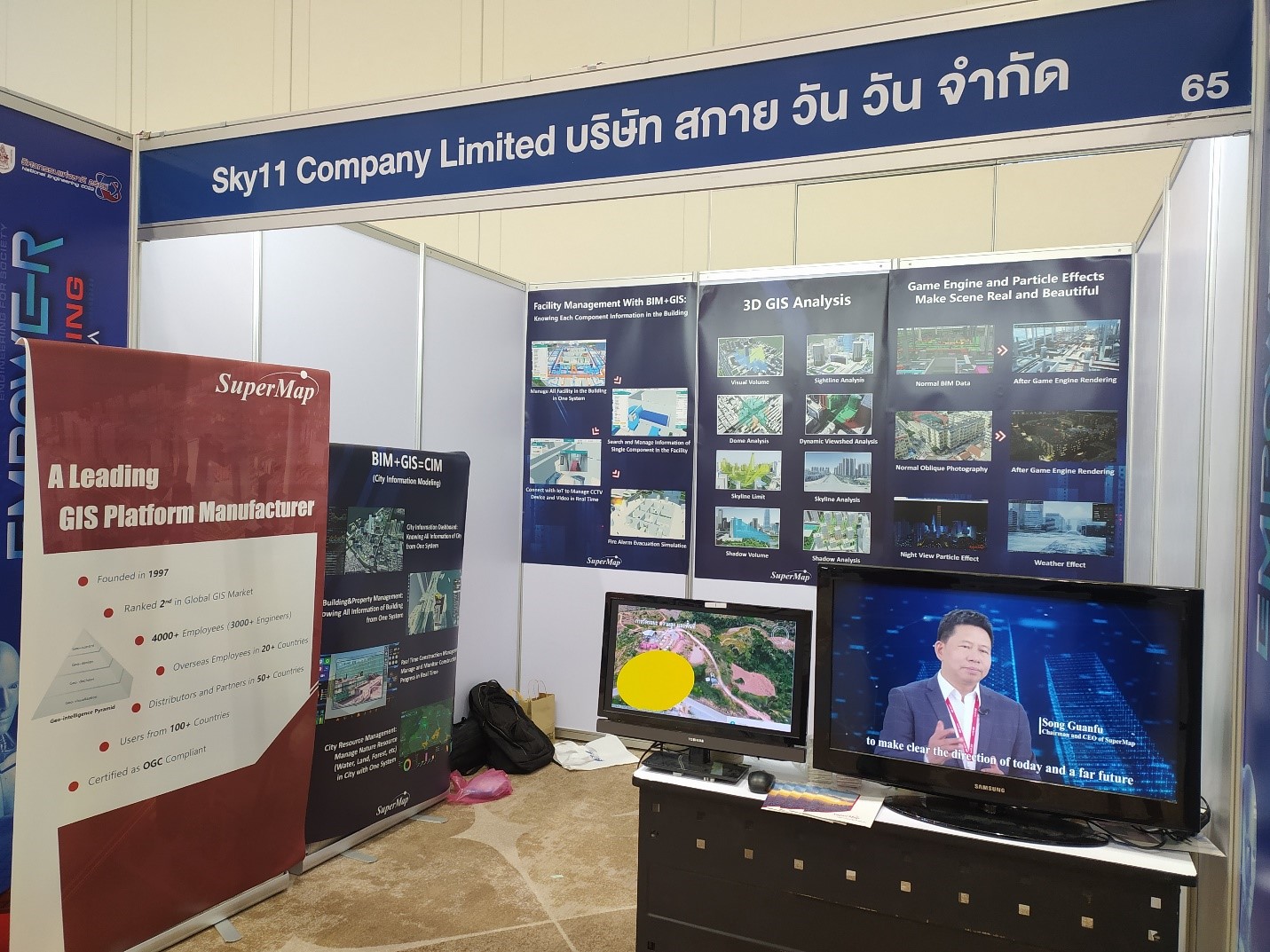 According to the Memorandum of Understanding Signing Ceremony (MOU) between EIT and SuperMap by Sky 11 on "BIM System Developing Cooperation" last year, we cooperated in supporting the training at the BIM lab of EIT with advanced technology for BIM system in Thailand. This year, SuperMap and Sky 11 jointly showcased the GIS technology and innovative solutions to the Thai engineer and the general public at National Engineering 2022.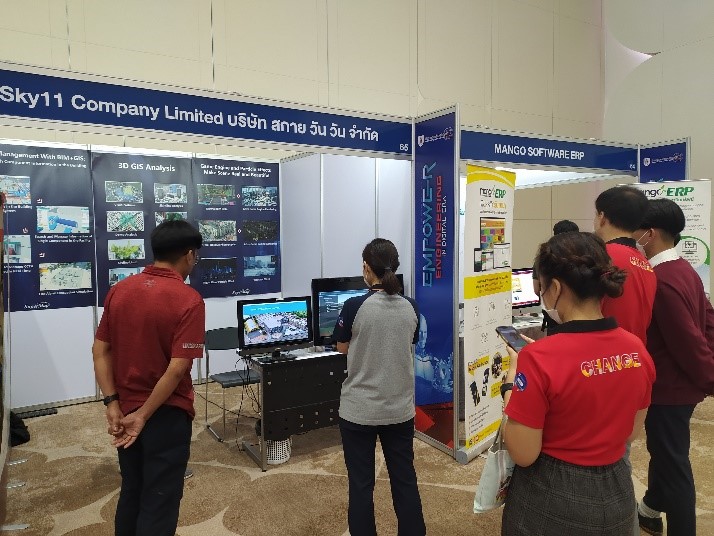 At this event, SuperMap exhibited its latest technology breakthroughs in Oblique Photograph, BIM+GIS, 3D games engine, and solutions which attracted visitors from various organizations and enterprises who were given a useful and interesting presentation by the SuperMap and Sky 11 team. Sky 11 also showed the practical outcomes built based on the SuperMap platform and technologies. SuperMap and Sky 11 will persist in the effort to develop the Thailand market and promote professional and high-quality products and technologies to customers in various industries in Thailand.