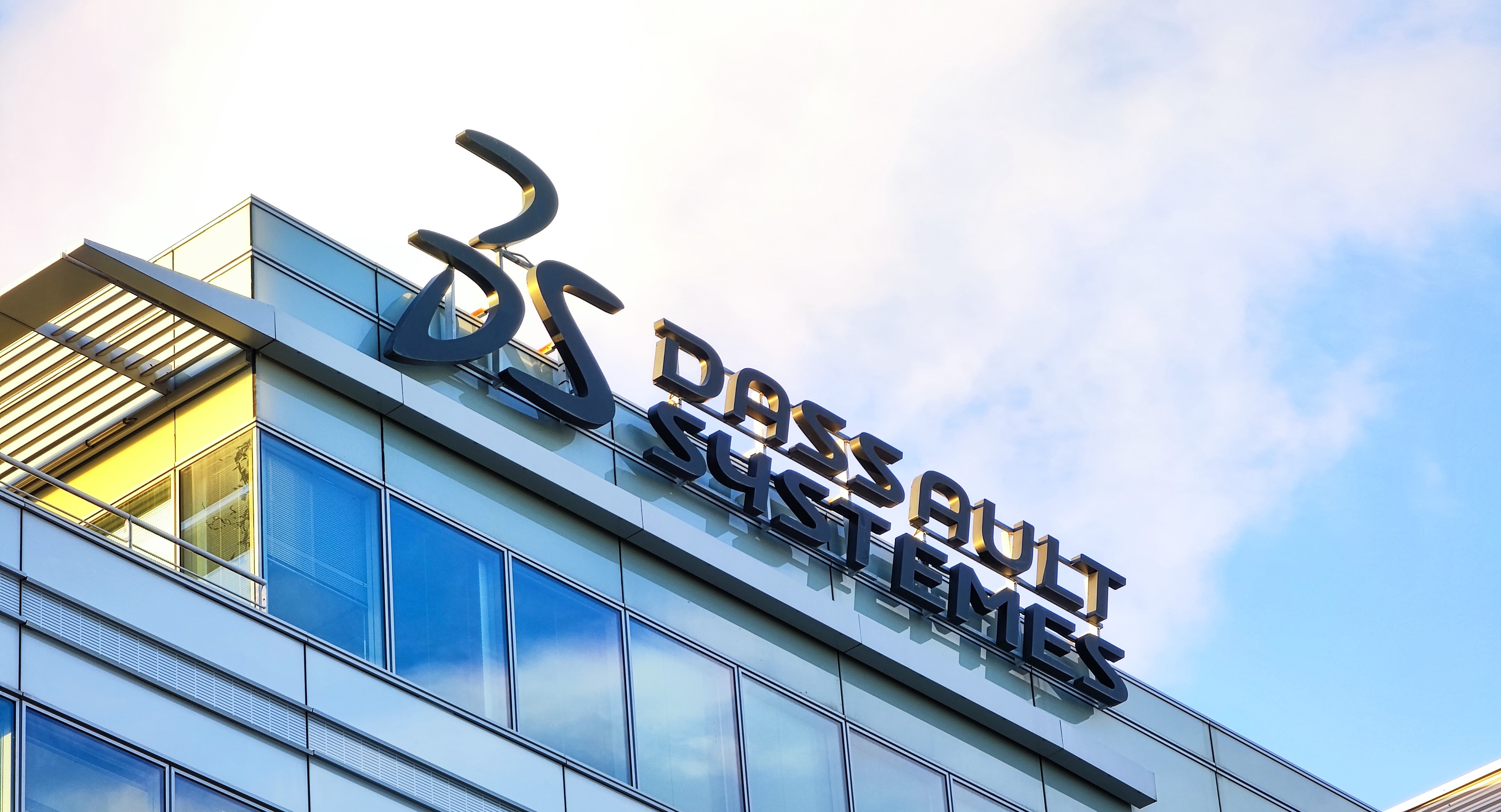 The SuperMap delegation led by President of SuperMap International Wang Haitao visited Dassault Systèmes in Paris, France on October 24th. Philippe Laufer, Executive Vice President, 3DS Global Brands, and Florence Verzelen, Executive Vice President, Industry, Marketing & Sustainability received the delegation of SuperMap. Through this meeting, Dassault Systèmes and SuperMap agreed to form a joint technical working group and organize the top management dialogue for discussion about technology integration.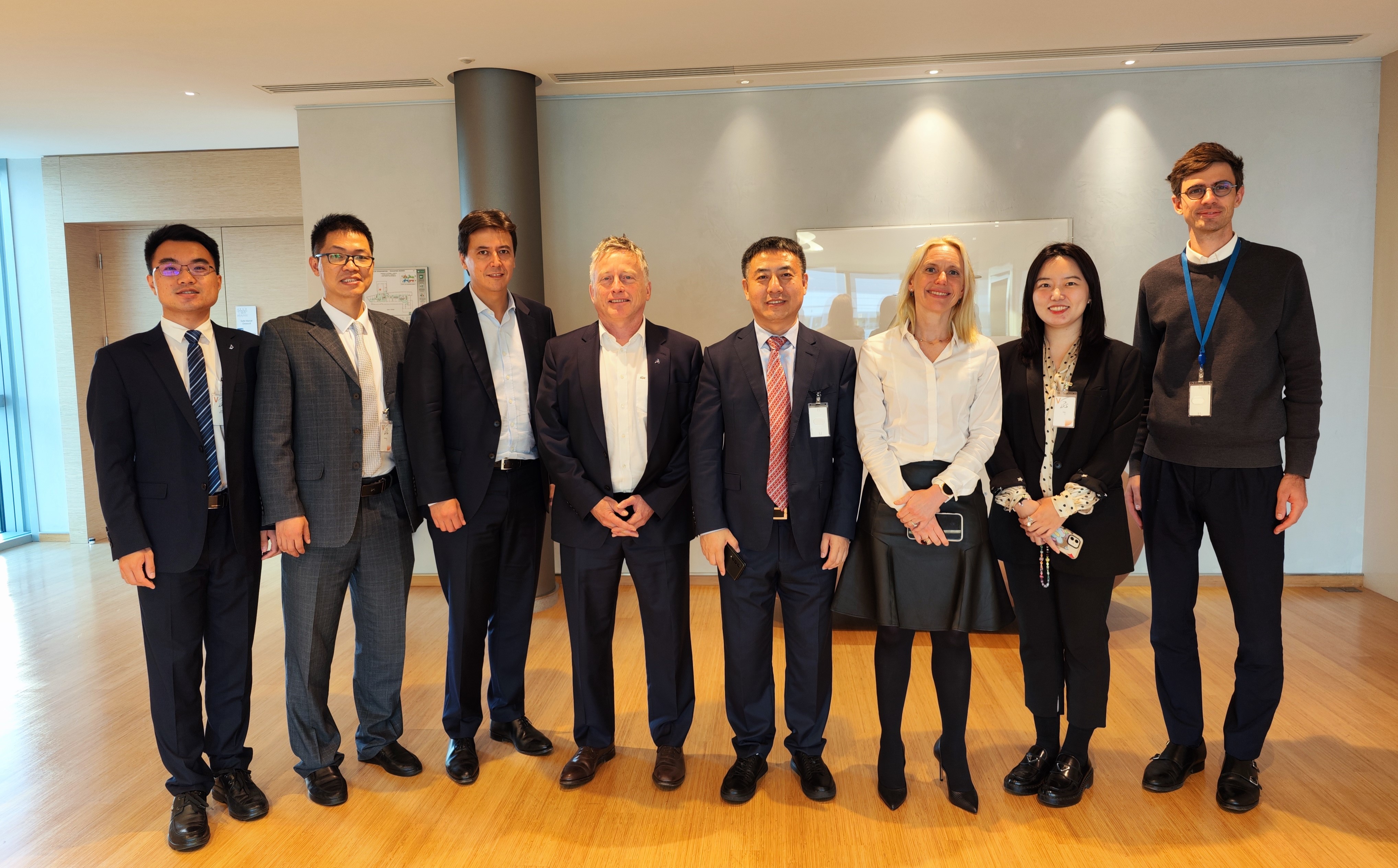 Philippe Laufer (4th L); Florence Verzelen (3rd R); Wang Haitao (4th R)
Florence Verzelen said that the technological innovation achievements of SuperMap in recent years were very impressive, and the progress in the technology of game engine + GIS was particularly noticeable. She added that Dassault Systèmes looks forward to cooperating with SuperMap on more projects in China. Philippe Laufer said that he hopes both sides further discuss new products with differentiated advantages in the industry.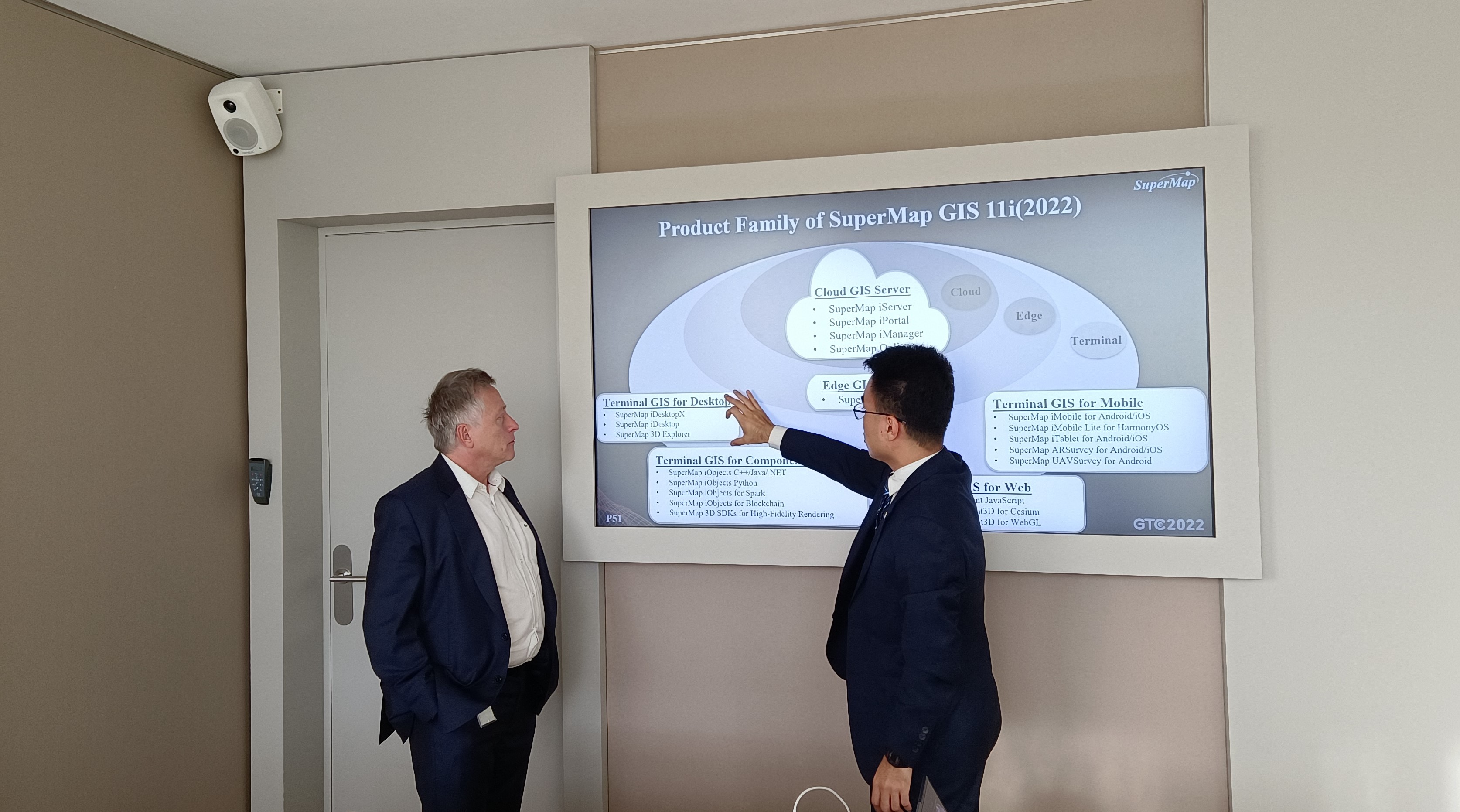 Wang Haitao said that the collaboration between SuperMap and Dassault Systèmes is moving ahead with momentum. He pointed out that he hopes the two sides can strengthen cooperation in overseas markets, especially in joint market activities, project information sharing, project cooperation, and software product integration.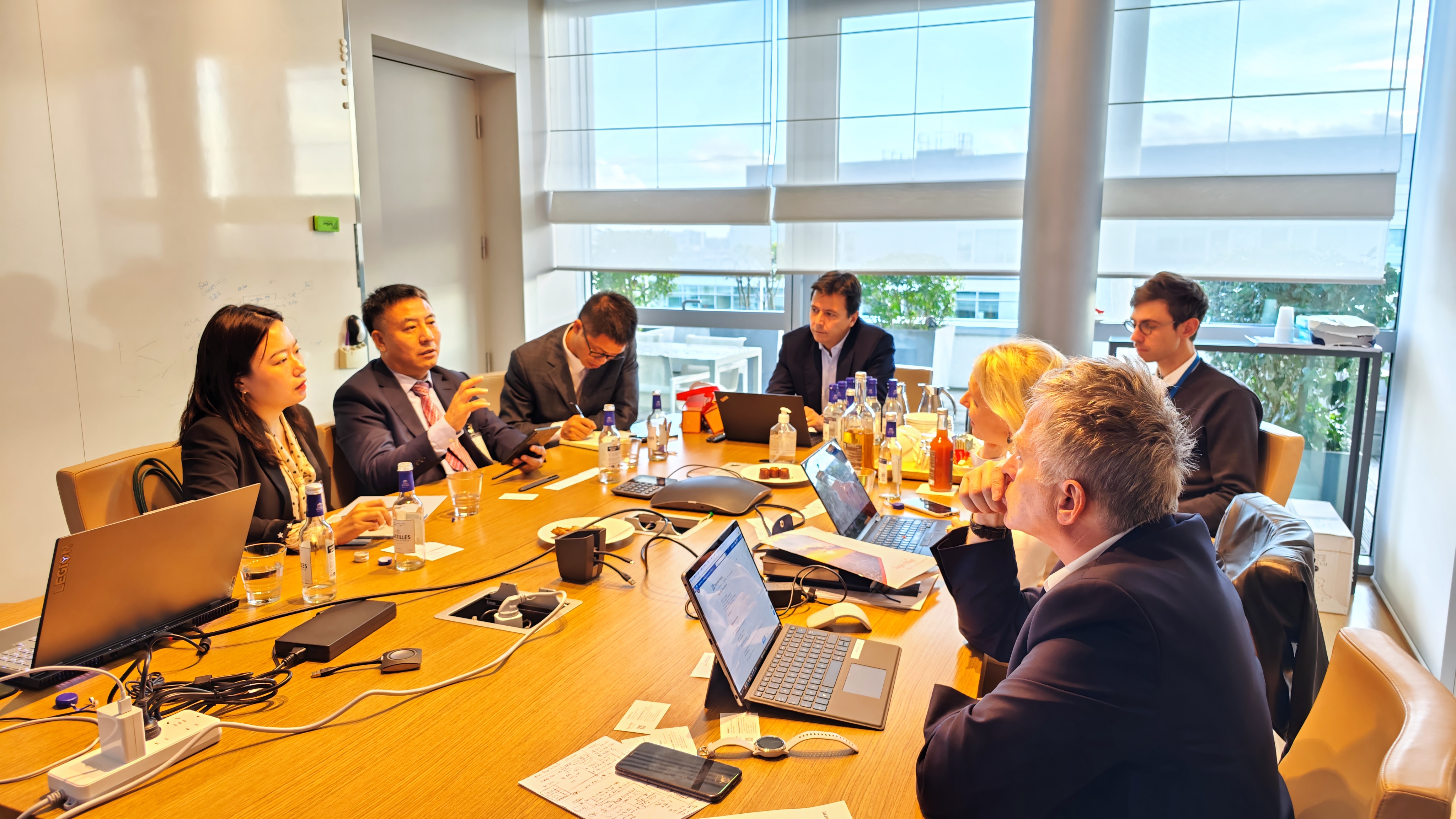 At the meeting, Dassault Systèmes and SuperMap agreed to organize the technical working group and carry out the top management dialogue before the end of the year, formulate a joint work plan for 2023, and plan for software product integration, joint international market activities, and market competition strategies.
In 2018, SuperMap Software and Dassault Systèmes signed a strategic partnership agreement and then collaborated on the Pearl Bay BIM+GIS project landing in China. This meeting puts overseas cooperation on the agenda, which will deepen cooperation in an all-around way, and promote market development by leveraging the domestic and foreign business networks of the two parties.