The Cloud Native GIS Platform Solution 10i of SuperMap built based on HUAWEI CLOUD service has obtained the HUAWEI ENABLED Technology Certificate!
Over the years, SuperMap and Huawei have maintained close cooperation and made a series of achievements. It is worth mentioning that during the past three years, SuperMap and Huawei have made joint efforts in openEuler, an open-source, free Linux distribution platform oriented to B-end customers.
In 2019, SuperMap GIS 9D gained Huawei Compatible certificate for its compatibility with TaiShan server based on Kunpeng processor and openEuler operating system, which was the first GIS basic software provider to pass this compatibility test. In March 2021, the SuperMap GIS platform obtained Kunpeng Huawei Validated certificate, which was the first solution product earning the certificate in China. This solution adopts the new generation of Kylin autonomous server operating system developed based on openEuler kernel, which was greatly optimized in performance, reliability, and security, giving full play to the performance advantages of the SuperMap GIS platform in related application scenarios. In the future, SuperMap will carry out more extensive and in-depth product and technical cooperation in the kernel of openEuler, including deeper optimization integration of openEuler system's Bisheng JDK, iSula security container, and KubeEdge computing with SuperMap distributed GIS, cross-platform GIS, and other internal core technologies.
Both sides will strive to provide better products and solutions in information technology applications and bring greater value to more users and ecological partners around the world.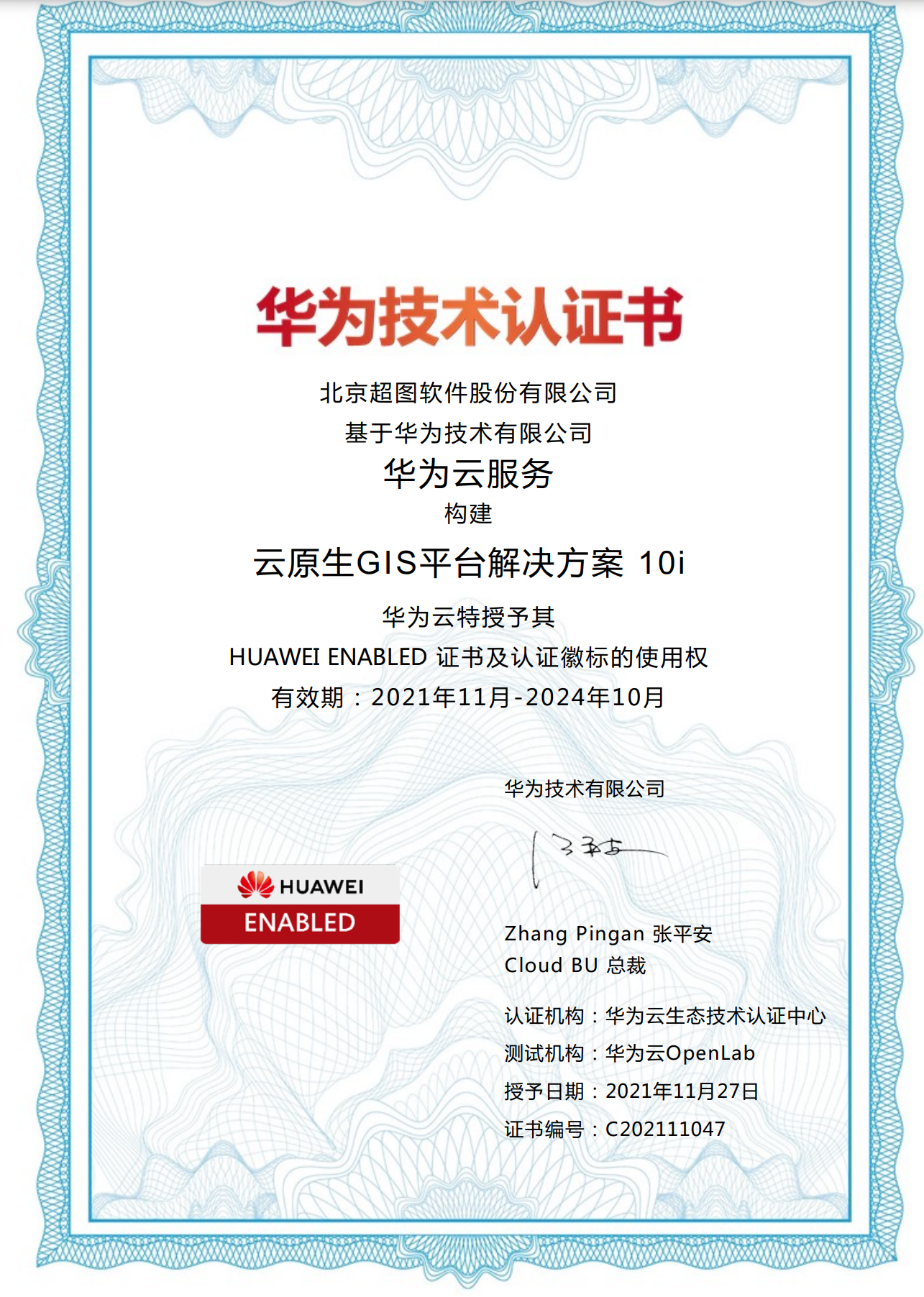 To meet customers' diversified requirements, Huawei provides Huawei Compatible, Huawei Validated, and Huawei Enabled technology certification programs to partners where Huawei OpenLab works with partners to build efficient and strictly verified solutions to help customers respond to changing business challenges.