The moving target positioning and tracking system for satellite ground station is a monitoring, pre-warning, and tracking platform based on remote sensing, positioning, mobile communication, geographic information and big data technology.

The system enables the real-time query, calculation and dynamic rendering capabilities of hundreds of billions of rows of data sets. By combining the time dimension, it realizes the comprehensive monitoring of air, sea and land conditions, as well as the pre-warning and backtracking dynamic visual management trajectory of aircraft, ships and cars. The system also has functions of regional management, target management, real-time positioning, data communication, route query, emergency alarm, and plotting.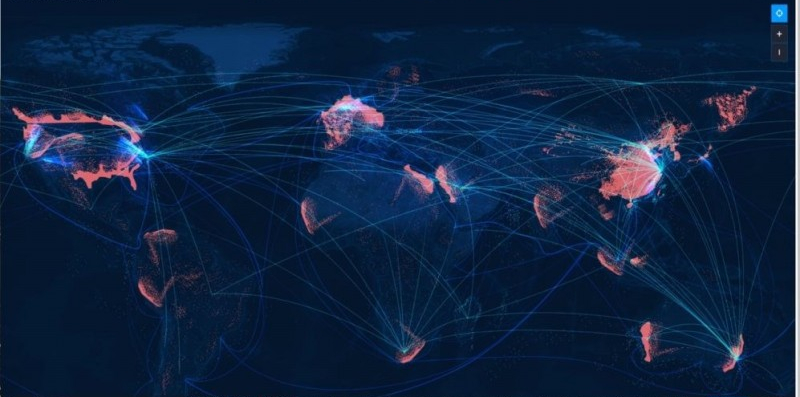 It supports the development and packaging of various business application services through the two component libraries of GIS basic services and system basic services.
The operating and monitoring system, database service monitoring system, and business service monitoring system can timely response the service operating situation to eliminate system failures and ensure the stability of the system.
According to the framework and development environment of the location tracking big data analysis and visualization system, the background is written by the object-oriented development language, and the front end is written by the javascript framework react. To apply them with other supporting frameworks, and to use Elasticsearch as the search engine, the data response speed can be greatly improved.
The system adopts the standard MVC layered development mode to increase scalability, maintainability and security in layers of client, service and storage.
More Big Data GIS Related
Satellite Tracking + Big Data GIS Application in Real-time Ship-controlling>
Big Data - Signaling Data Makes Cities Smarter>