From 16:00 to 19:00 PM (GMT+8) on 9 May, the SuperMap educational program - the third SuperMap GIS Contest training was successfully held. It attracted participants from over 20 countries, like Albania, Serbia, Rwanda, Turkey, Guinea, Bangladesh.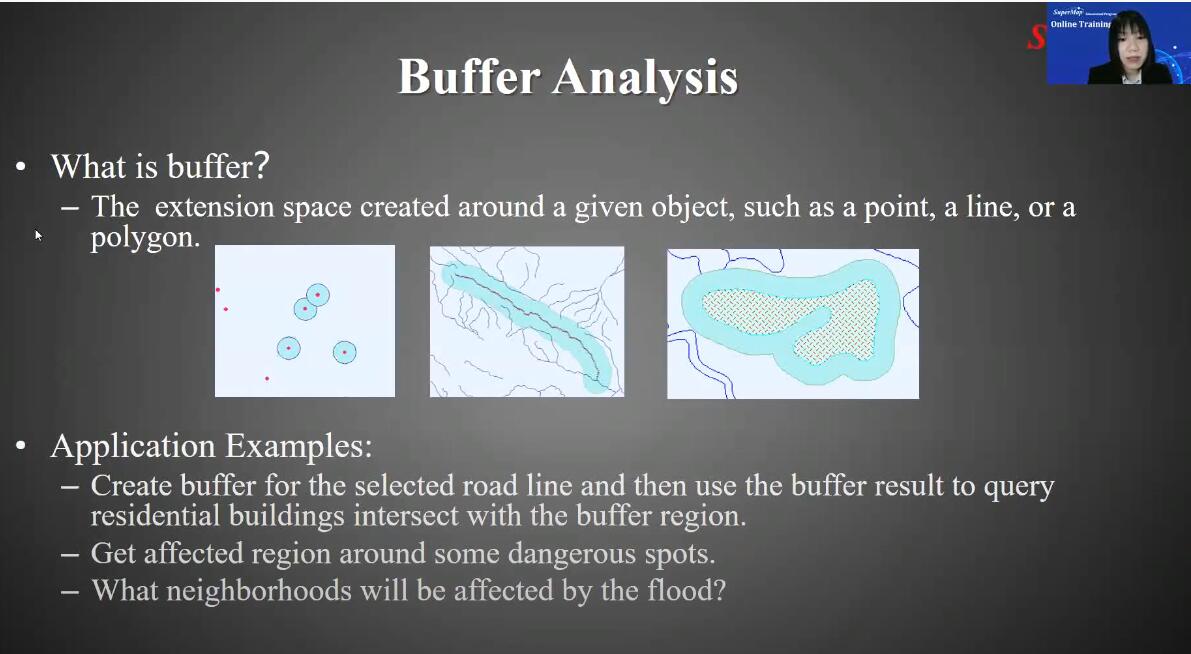 The training webinar was mainly about 2D&3D analysis. And it was conducted by Amber Li, Technical Engineer of SuperMap International. She not only shared report about the 2D&3D, but also demonstrated how to do the analysis by giving examples.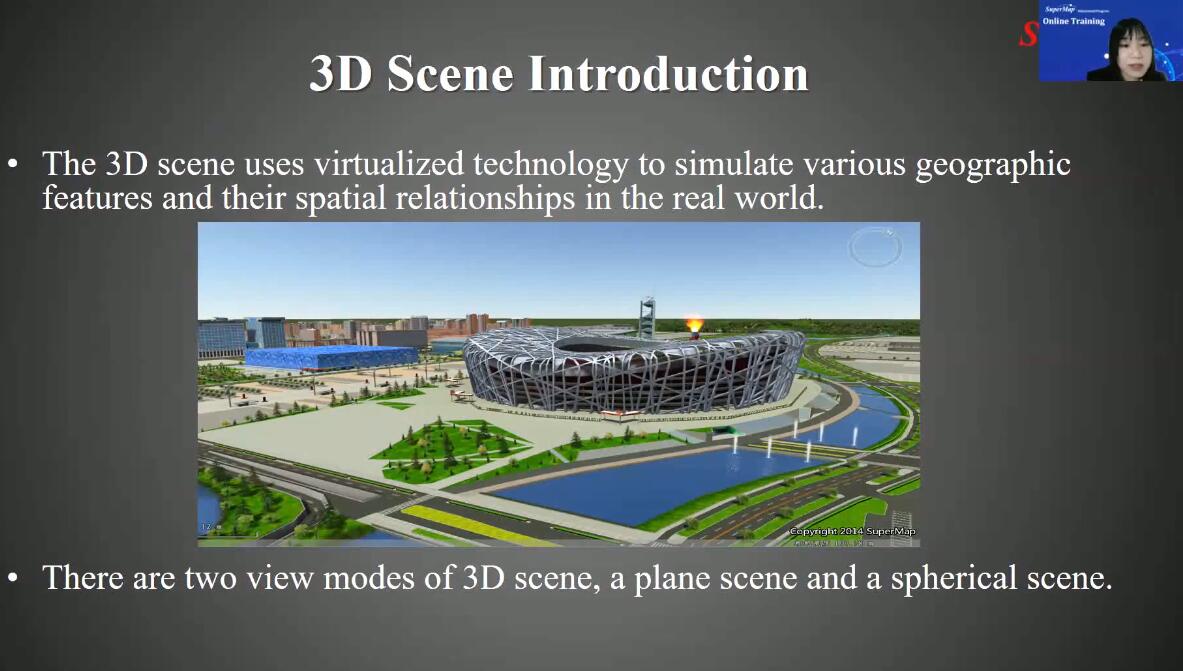 As a part of the online training program of the 18th SuperMap GIS Contest, the webinar better expands and deeps the knowledge and skills of international users. We would like to express our thanks and gratitude for your supports. Looking forward to seeing more of you for the left two training webinars.
For your further questions about the reports and SuperMap, please feel free to contact us via email: biz@supermap.com
To review the reports in Video, please find below:
SuperMap GIS Contest training - 2D & 3D Analysis
To download the reports in PDF, please find below:
SuperMap GIS Contest training - 2D & 3D Analysis