SuperMap feels honored to gain the "Industry In-depth Exploration Award" in the category of business contribution at this year's Alibaba Cloud Partners Conference!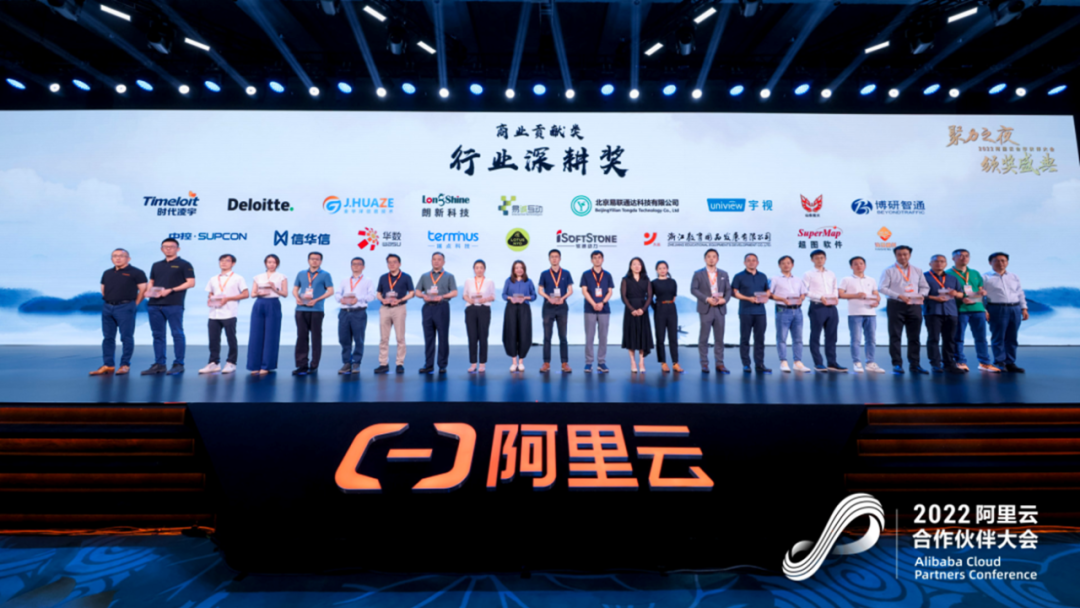 As one of the leading enterprises in the geospatial information industry, SuperMap has always maintained a close partnership with Alibaba Cloud.
In 2019, we integrated SuperMap GIS with Alibaba POLARDB and built a platform combining Cloud Native database and Cloud Native GIS. In the same year, Alibaba Cloud and SuperMap jointly released the Digital Earth Engine, a successful attempt at the cloud-based transformation and application of platform package software. In 2021, SuperMap officially joined the Alibaba Cloud Summit program to cooperate in the market, products, solutions, and delivery.
At present, we have collaboratively implemented smart cities, digital government, and other emerging businesses in many cities. In the future, SuperMap will continue to embrace cooperation and innovation, and join hands with Alibaba Cloud and many other ecological partners to jointly build digital cities empowered with geo-intelligence.